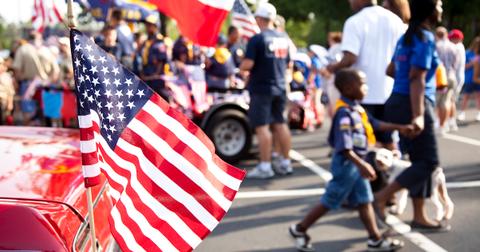 The Best Memorial Day Parades Near You
By Anna Quintana
Memorial Day is not just the official kickoff to summer. It is also a day to remember those who have sacrificed their lives while serving in the United States Armed Forces.
To commemorate those fallen heroes, as well as veterans in our local communities, many cities host Memorial Day parades to bring families together to pay tribute. Chances are, there is parade near you, even if you have never been to one before.
Keep scrolling to see some of the biggest and best Memorial Day parades to attend this holiday weekend.
New York City
Memorial Day weekend also marks the end of Fleet Week in the Big Apple, so you can expect to see plenty of parades throughout all five boroughs.
If you are in Brooklyn, check out the Kings County Memorial Day Parade, which has been going on for over 150 years. In Queens? Check out the Littleneck-Douglaston Memorial Day Parade — the largest parade in the country (or so it claims).