Castle Diary TikTok Shows What It's Like to Live in a 12th Century Italian Castle
Ludovica Sannazzaro, 19, runs the 'Castle Diary' TikTok, an account that chronicles the life of a teen living in a 12th century Italian castle.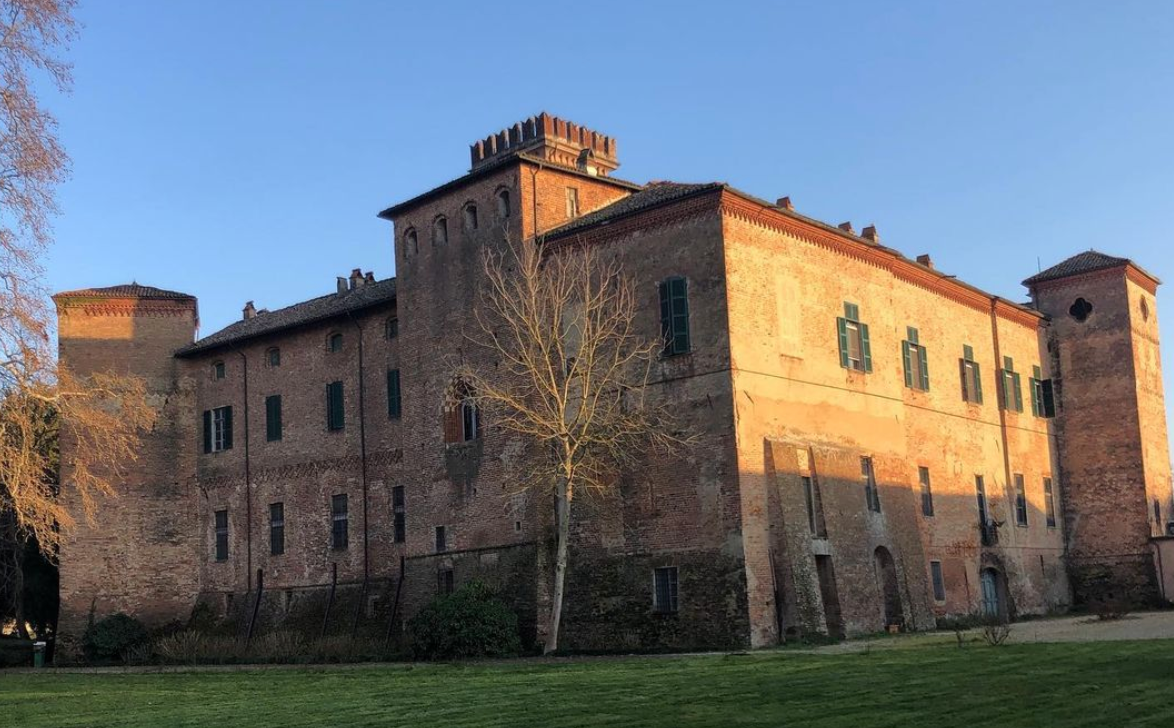 One of the more delightful things that has come from TikTok is the Castle Diary, 19-year-old Ludovica Sannazzaro's adventures in the medieval Italian castle that she lives in. The 10,000-square foot, 12th century castle was inherited by Ludovica's father and has been in the family for 28 generations. Now, it's become the backdrop to one of the most entertaining TikTok accounts.
Article continues below advertisement
What is the Castle Diary TikTok?
The Castle Diary TikTok is an account that's run by Ludovica Sannazzaro, an Italian teen who chronicles what daily life actually looks like in a 12th century Italian castle named The Castello. She posts a lot of "what you think it would be like living in a castle versus what it's actually like living in a castle" videos, which are hilarious. Backdrops include dungeons, at least one ballroom, a family church, sprawling staircases, and more.
Article continues below advertisement
This account is pretty much right up Ludovica's alley, since she's a performer, and wants to someday be in Broadway. This seems like a pretty great jumping off point.
Article continues below advertisement
Ludovica has pointed out that living in castle is really awesome — but it does have its drawbacks. The WiFi can be unpredictable, it can get drafty (and the utility bills are enormous), and you have to walk what feels like miles to get anywhere or find anyone. And forget about it if you lose your phone. You might as well get a new one. But Ludovica has fun nonetheless, channeling her inner medieval royal when she feels like it.
"I like to fantasize about the past or pretend I am someone in a television series and movies," she tells the New York Post.
Article continues below advertisement
She and her family learn new things every day, as ancient artifacts are found almost on a daily basis — like chess sets that are hundreds of years old. "It is interesting to know you live in a place where you can discover something every day. I like to share what I discover with TikTok, and I'm covering a lot of things I didn't even know about this place," the TikToker tells the New York Post.
Article continues below advertisement
The Castle Diary TikTok: How did it start?
The Castle Diary TikTok started when the COVID-19 pandemic impacted castle bookings. See, The Castello was turned into a bed and breakfast that Ludovica's father, Count Giuseppe Sannazzaro, ran. Before this, he was in finance. So, the business took a big hit, and with Ludovica temporarily transitioning to online school (she attends an LA-based performance arts school), she decided to start the TikTok account.
"I wanted to help the family with our tourist activity since we had to close because of the pandemic. I tried to merge my performing arts work with the family," Ludovica shared.
Article continues below advertisement
"The first thing that people say is, 'Ahh, you are the castle owner? How lucky you are!' You sure? You want to change? Come one month here, and then you will change your opinion about living in a castle!" Count Giuseppe told CBS News.
Luckily for the family, The Castello has gained a lot of traction, and it looks like tourists will be able to start booking rooms soon (if not already). With over 600,000 followers on TikTok, Ludovica has definitely helped with the PR and marketing part.
You can learn more about The Castello here, including how to book a few nights there.