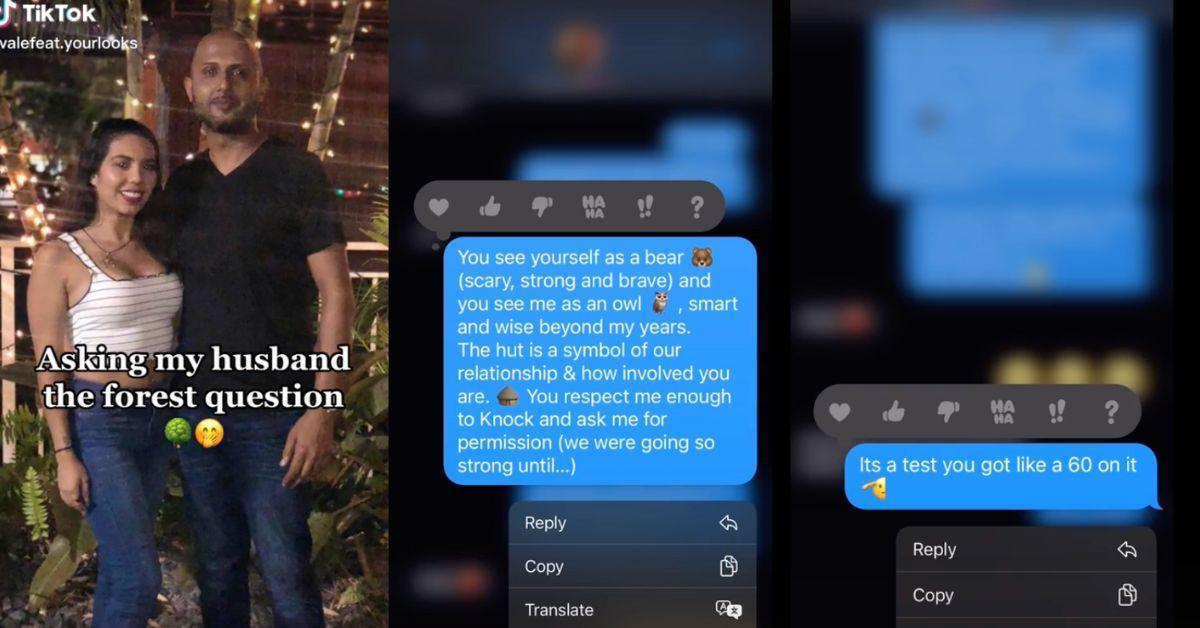 Here's How TikTok's "Forest Question" Tests Your Relationship
Want to put your relationship to the test? Consider TikTok your guide. Every few months, users on the short-form video platform will get hooked on a new online assessment or question set that is supposed to allegedly give insights into their romantic relationship.
Earlier this year, we saw the Strawberry Question fad take over, in which users asked their partner the following question: "If you're walking past a strawberry tree, would you eat the strawberry if you were really hungry?"
Article continues below advertisement
If their partner answered no, then they automatically passed and the quiz was over. But if they answered yes, there was a follow-up question: "What if there was a fence? Would you jump over it?"
Basically, if one answered "yes" to this question too, they were more likely to cheat on their partner. However, there isn't any actual scientific evidence backing this up and the results were only meant to be taken lightly.
That said, now there's a new question that users can interrogate their partners with, known as the #forestquestion. The hashtag has over nine million views on TikTok. Surprisingly, there are no trees involved in this assessment like the former, but there are questions about animals and survival.
Article continues below advertisement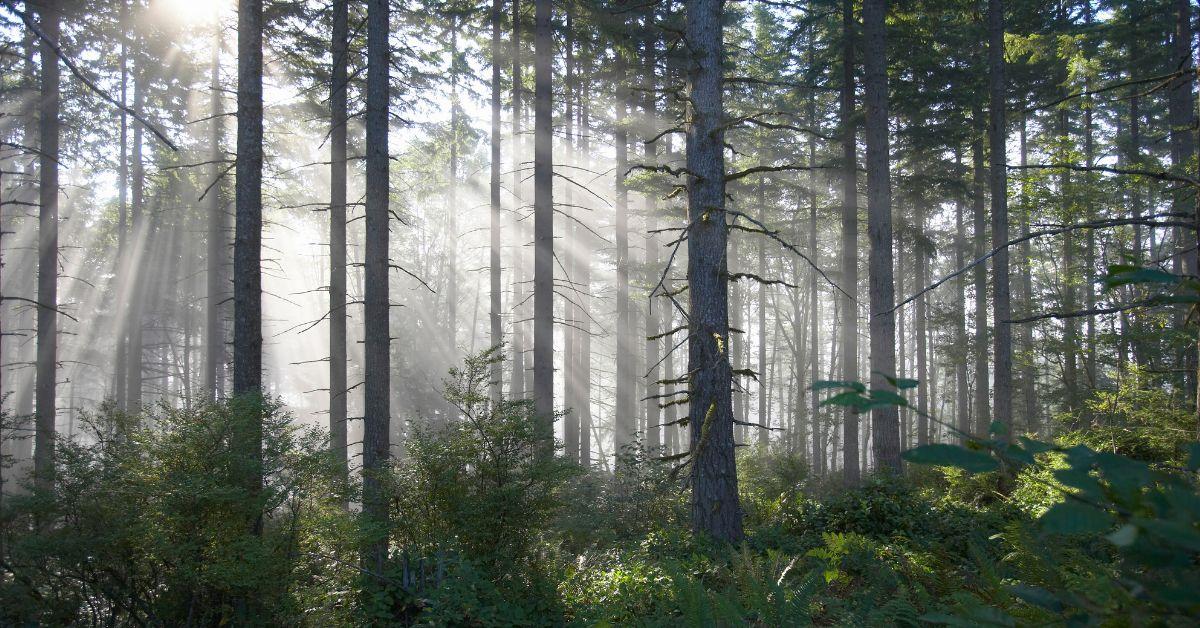 What is the "Forest Question" on TikTok?
Relationships are tricky, and sometimes we try to avoid asking questions directly and instead use metaphors. That said, the forest question on TikTok involves asking your significant other a series of questions about a forest in order to gauge how they feel about your relationship. After the questions have been asked (usually via text message), users will share their partner's answers in a video.
Article continues below advertisement
The questions are essentially as follows:
You are walking in a forest — what is the first animal that you see?
What is the second animal that you see?
You see a hut — do you bypass it, knock before going in, or crash it?
You see a jug — how much water is in it? Half, full, or none?
Article continues below advertisement
How one answers these questions is supposed to determine how they view their partner and their relationship. For example, the first animal they answer is said to represent how they see themself. Meanwhile, the second animal they answer is said to represent their partner.
Then, moving onto the hut, how one responds to that scenario is said to represent how ready that person is to be in the relationship. Last but not least, the amount of water in the jug is said to symbolize how much they love their partner.
Article continues below advertisement
And while there isn't any scientific proof that these four questions can size up a relationship, many users seem to be taking it regardless. For the most part, it doesn't seem like most folks are impressed with their partners' answers, but it's always fun to check.
Also, it seems that most couples are not taking their partners' answers too seriously and are just having fun with it.
The current TikTok "Forest Question" trend reportedly started with user @julieandcorey, who seems to have adapted it from Kokology: The Game of Self-Discovery.
"The same book, Kokology, that has the Strawberry Question has one like this so I had to try it," the user wrote in the caption of her TikTok.
As Bustle helpfully explains it: "'Kokology,' based on the Japanese word kokoro, meaning 'spirit' or 'mind,' first became the subject of a series of books by Tadahiko Nagao and Isamu Saito in the late '90s. ... Kokology takes its users on a very trippy path of self-discovery. Relying on a series of psychological and hypothetical questions, Kokology quizzes aim to reveal your hidden attitudes regarding family, love, sex, work, and life through 'guided daydreams.'"
Article continues below advertisement
Looking for other couples' prompts on TikTok? You can also check out the loyalty test.