Fans Are Tweeting Their Support for 'The Orville' Season 3
Find out if 'The Orville' is being renewed by Fox for Season 3, plus, fans react to the news on Twitter in hilarious posts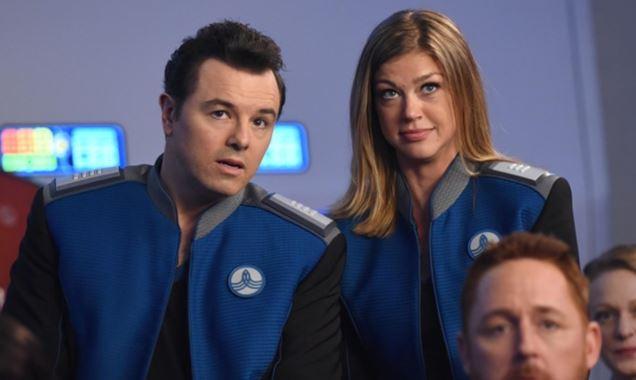 Fans are anxiously awaiting to find if if the popular Fox show, The Orville, will be renewed for a Season 3. As the season finale inches closer (aka it's next week), the network has yet to announce any future plans to continue the show, which has us all on edge.
Article continues below advertisement
The Science-Fiction comedy show created by Seth MacFarlane follows Captain Ed Mercer (MacFarlane) and his ex-wife First Officer Kelly Grayson (played by Adrianne Palicki) as they battle the Krill, which is an alien race, and attempt rescue missions for the Planetary Union. Throw in a mixture eccentric alien and human crew members as they try to navigate space while dealing with their own personal issues, and it's no wonder why fans are asking for another season.
Somewhat good news for fans, the show is reportedly "expected to be renewed," according to Deadline.
Article continues below advertisement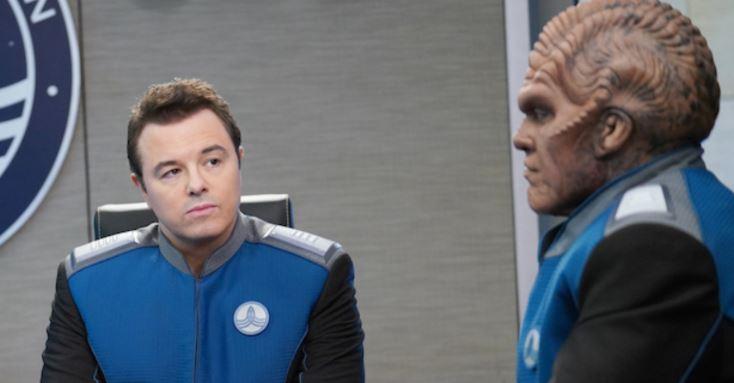 Though the show's fate is still up in the air, The Orville associate producer Tom Constantino commented on a reddit thread that a fan created inquiring about the possibility of a Season 3.
"Patience gang, hang in there. Would say more if I could," Tom wrote. Further down the chain, he commented, "I think I learned my first lesson about reddit today. Managed to be called a b---h, a liar, and a PR shill in the span of 10 minutes. That's a record, even for me!" On another thread that was created around the topic of why The Orville will not be renewed, Tom wrote, "Patience."
Article continues below advertisement
This is not the first time Fox took their time when announcing show renewals until early summer. For example, Gotham was not renewed by the network until the middle of May 2018. However, fans have not taken the lack of news lightly, and have been posting their concerns on social media.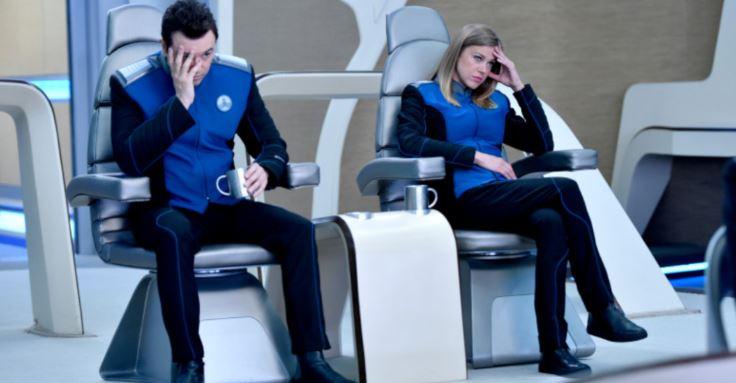 Article continues below advertisement
"I can't be fully happy until I know The Orville has been renewed for season 3 (and 4 and 5 and 6). Don't even dare suggest it won't be," tweeted one fan.
Article continues below advertisement
Another tweeted directly at the show's creator. "@SethMacFarlane who do I need to post or tweet that I want season 3 of the Orville #RENEWTHEORVILLE," they asked.
Article continues below advertisement
This fan was not happy that the season finale is airing next week, and demanded more episodes of The Orville.
Article continues below advertisement
This fan takes superstition to a whole new level. In a funny tweet this fan posted on his social media page: "My The Orville tattoo is starting to itch. That means one of two things. [No. 1] it' starting to heal, [and No. 2] The Orville might be getting renewed for a Season 3." Well, who could ever go against an itchy tattoo?
Article continues below advertisement
"Yes, we do want more, [and] can't wait for Season 3," tweeted a die-hard fan, explaining the lack of shows that are similar to the Fox series. "We really needed a Sci-Fi series which could be both humorous and exciting when it needed to be and The Orville has been that vehicle it came just in time to fill a gap in the market that was just waiting for it and Seth's humour 100 percent [sic]."
Therefore, while it is a nail biting experience, fans of the show shouldn't lose hope... yet! Watch the season finale of The Orville on April 25 at 9 p.m. ET on Fox.