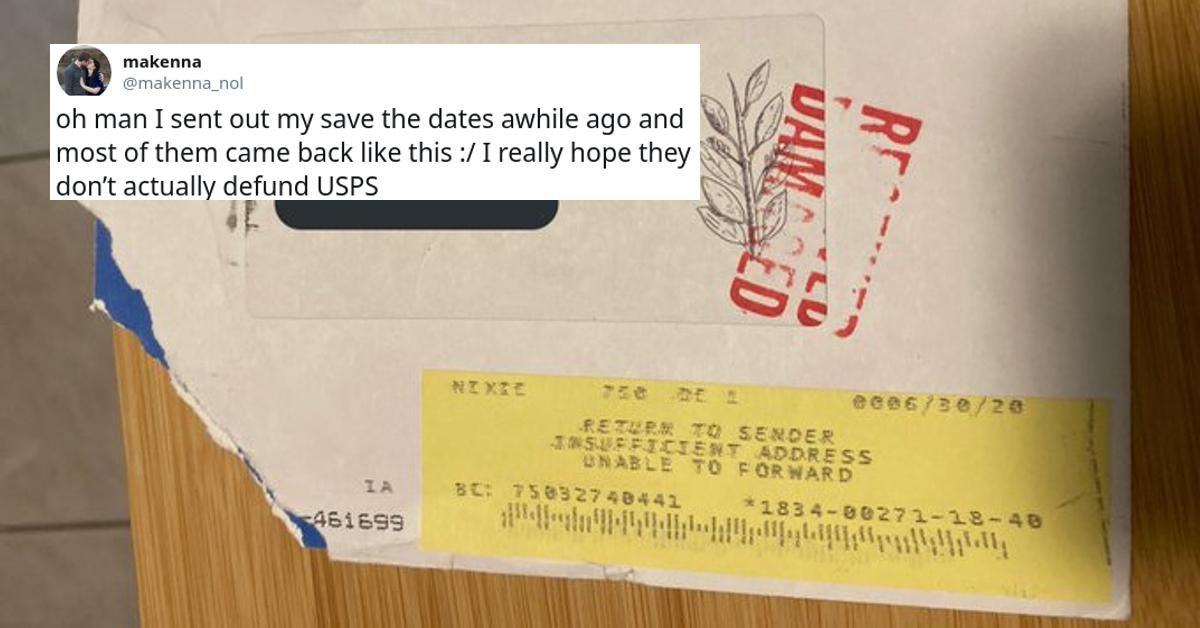 USPS Workers Are Reporting That Mail Deliveries Are Intentionally "Slowed Down"
There's been a growing number of people complaining about the United States Postal Service's delivery speeds, and a litany of theories as to why it has reportedly become "Christmas every day for package delivery" as per Fortune. Mark Dimondstein, president of the American Postal Workers Union believes that this is a concentrated political effort from the White House to privatize the Postal Service.
Article continues below advertisement
The privatization of public services is one that has already had significant effects of the U.S. prison system. A number of judges have been accused and convicted of receiving monetary kickbacks, like Mark Ciavarella Jr. who earned a reported $1 million in "bribes" from "developers of juvenile detention centers" for helping convict minors.
There has also been a number of similar "schemes" in the U.S. education system, as well.
It's been said that superintendents in school districts across the nation have reportedly found "loopholes" in securing federal and state tax dollars for private business interests. This is reportedly accomplished with the implementation of student achievement/placement tests that are of dubious efficacy, which are crafted by a private company or consulting firm and then billed to the state.
Article continues below advertisement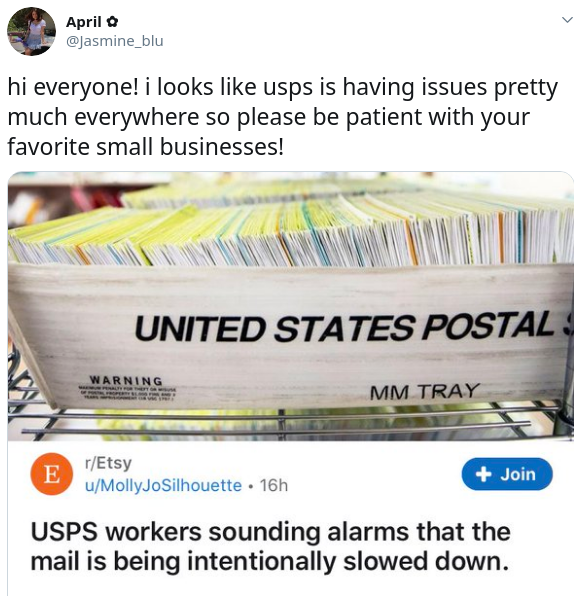 Article continues below advertisement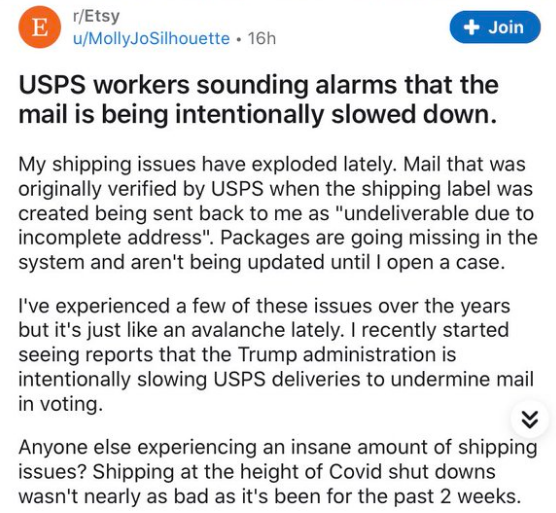 The board had unanimously approved of a $25 billion grant to assist with the USPS' infrastructure. However, Trump has said that the Postal Service is a" joke," in May of 2020, and that he would not be signing any legislation affixed with a USPS bailout clause.
Dimondstein pointed to the Postal Reorganization act of 1970, which mandates "prompt, reliable, and efficient services to patrons in all areas."
Article continues below advertisement
This could be a serious issue, given that the USPS has been fast-losing money ever since 2006, due to a law that was put in place during the Bush administration which stipulates the delivery organization to pre-pay for employee's retirement funds for the next 75 years, which has been accounting for a whopping 80- to 90-percent of the USPS' losses since that time.
Article continues below advertisement
Many are saying that the "draconian" law was created with the clear intention of pushing the USPS towards private ownership, and while the Postal Service has stated it is taking "immediate steps to increase operational efficiency,"
Dimondstein is arguing that this is impossible without mail workers' abilities to make additional trips to deliver mail that keeps piling up, as overtime hours have been drastically reduced, or simply not authorized.
Article continues below advertisement
Packages and mail are then left for additional days, if not weeks, at a USPS center before being delivered. The intentional slowdowns, some argue, are also being implemented not just for the cut spending on the U.S. Postal Service, but as a concentrated effort from politicians to curb mail-in voting.
This started a Twitter thread of people sharing their own USPS delay stories, along with folks blaming the majority of the slowdown on the COVID-19 pandemic (there's been a huge uptick in physical delivered ever since stay-at-home orders were implemented).
Article continues below advertisement
Article continues below advertisement
Others are putting the majority of the onus on President Trump, saying the current administration is attempting to run the United States as a "dictatorship."
Article continues below advertisement
For the most part, folks are just lamenting the fact that their packages aren't being delivered in time and are sharing petition links to help keep the USPS a public service and not a private business.