It's Time to Check out of 'The Resort' — What Happened in the Finale? (SPOILERS)
There was a quite shocking revelation in 'The Resort' season finale. We'll explain what happened to Sam and Violet and unpack the ending.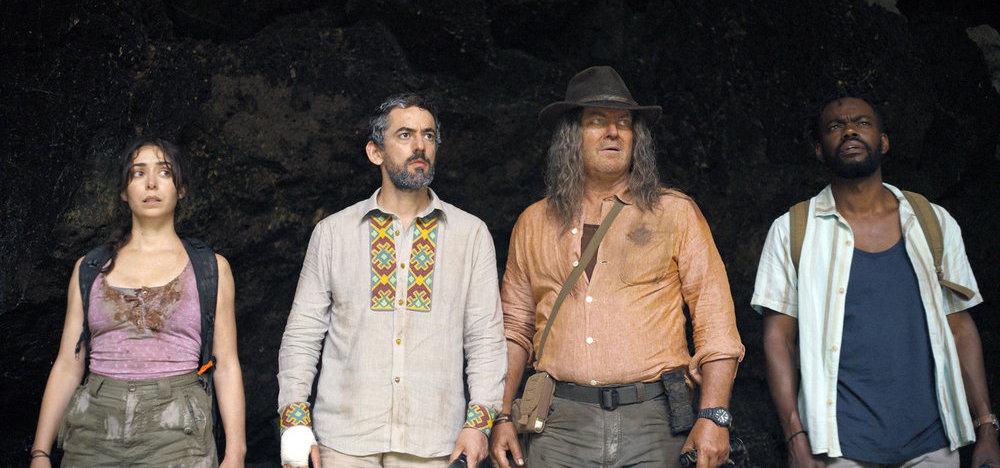 Spoiler alert: This article contains major spoilers for the Season 1 finale of The Resort.
Although we've seen our fair share of successful television shows this year, some of the most intriguing content has completely flown under the radar. Enter The Resort, an underrated eight-episode dark comedy series that follows a married couple as they are unexpectedly pulled into an unsolved mystery while on vacation in the Mayan Riviera.
Article continues below advertisement
Throughout its tenure on Peacock, the show has garnered a decent following on social media. For weeks, fans have clambered for answers regarding Sam and Violet's disappearance and theorized about time-traveling. Thankfully, everything is revealed in the eighth and final episode. So, does the group find Pasaje? Better yet, what happened to Sam and Violet?
Let's unpack what went down in the season finale of The Resort.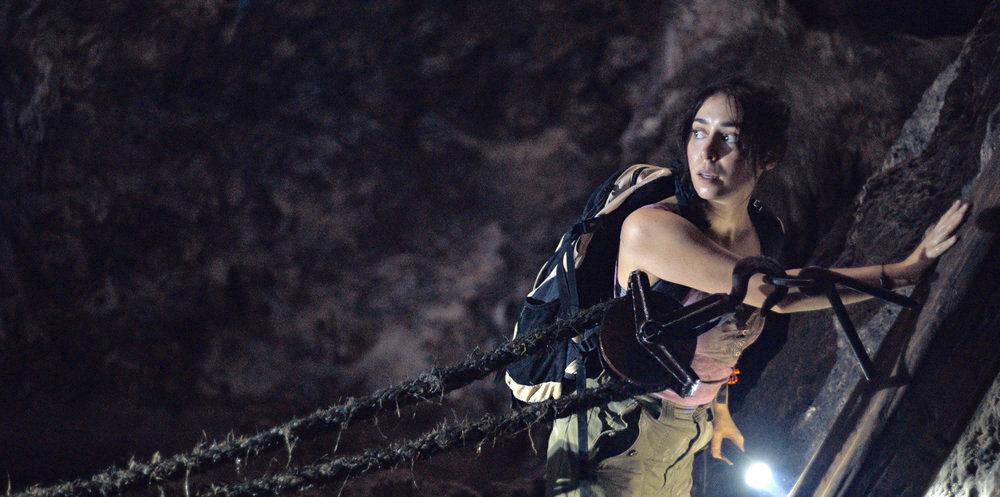 Article continues below advertisement
'The Resort' season finale explained: Here's what happened to Sam and Violet.
The Season 1 finale of The Resort, titled "The Disillusionment of Time," begins with Violet ditching a sleeping Sam and sneaking off to find Pasaje. She uses a rope to drop into a massive cave, which our modern-day "detectives" finds when they explore the same cave. The only difference? The cord is attached to a floating raft.
So, they take the raft through the cave and arrive at a jungle-like oasis; Emma and Baltasar conveniently discover caves, forcing the quartet to split up. Murray and Baltasar stick together and battle a terrifying four-nosed yellow serpent.
Baltasar looks the creature dead in the eyes and says he's "tired of being assaulted by symbols" before officially coming to terms with his family and their legacy. He seems to walk away with a weight lifted over his chest (we love that for him).
Article continues below advertisement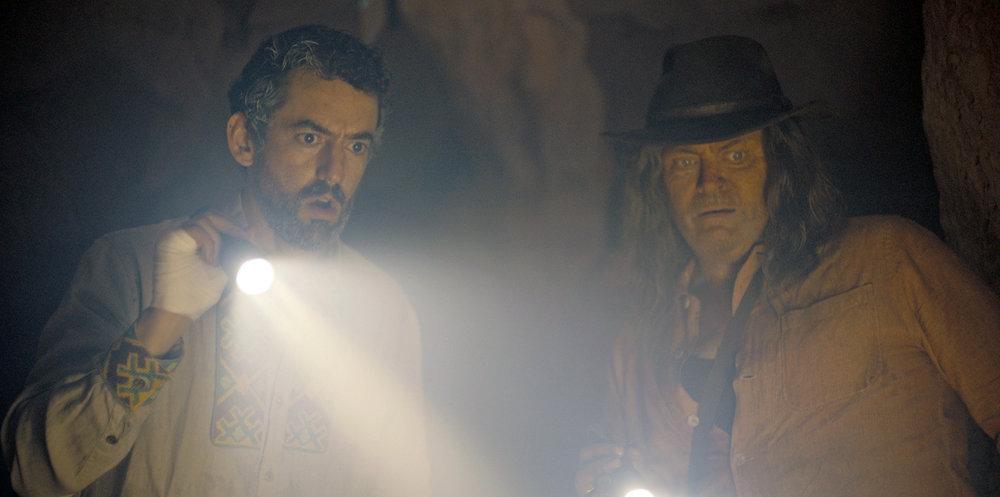 Viewers are soon brought back to the past, where Violet and Sam reunite in the nearly-submerged cave.
The pair struggle to find a way out, and things look really bad; the two are soon fully underwater and latch onto each other in a comforting embrace that has us sobbing. As the duo comes to terms with their inevitable deaths, a mysterious light off-screen catches Violet's attention — before we can see what it is, the scene switches to Emma and Noah.
Article continues below advertisement
After several bats use Noah and Emma as their personal bathroom, the couple sprints through the cave and run into a supposed dead end; they look around for clues before Emma notices an opening that she can climb through. Although it's higher up the wall, Noah hoists her on his shoulders so she can explore further (he's finally letting her do things on her own!)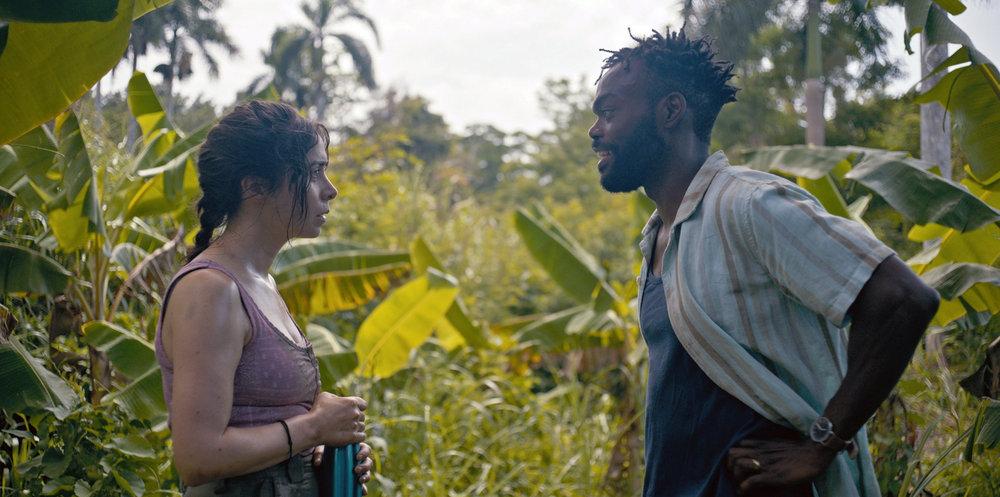 Article continues below advertisement
Emma manages to crawl far, but when she reaches a narrow spot, she gets stuck and starts hyperventilating. Noah yells that she needs to slow her breathing, just like he did when she was in labor. Emma soon hears a baby, which gives her the strength to break through the rocks and follow the path to its end. Does she find anything there?
Yes, she does! Emma finds a mystical pool and sees Sam and Violet floating around; the pair look the exact same, as the pool has kept them alive and in cryogenic sleep (think Captain America) for 15 years. Emma initially considers flopping herself in the water after seeing her daughter's face, but she decides against it and instead pulls out Violet and Sam.
Article continues below advertisement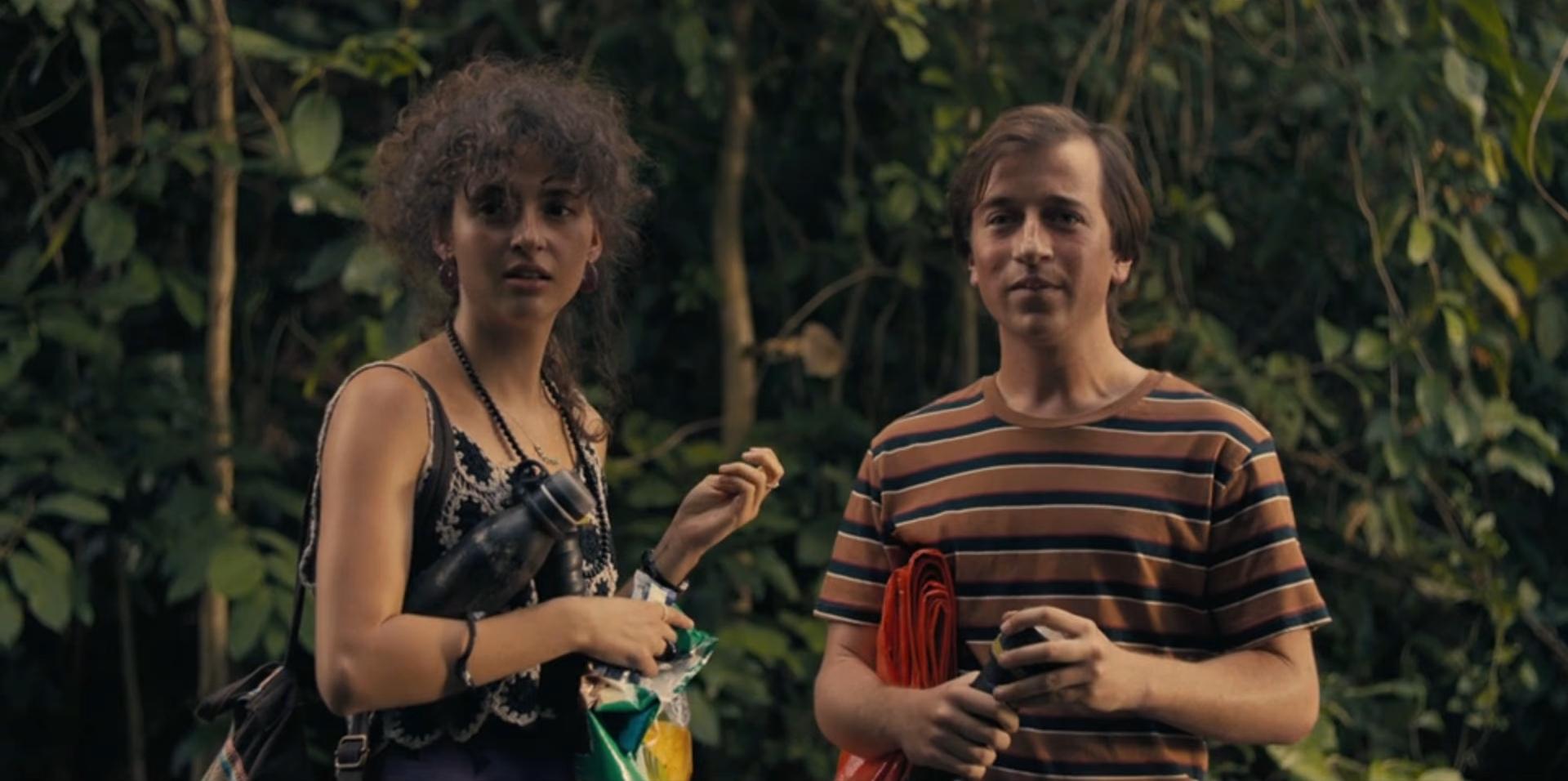 Eventually, everyone reunites — hooray! Baltasar fills in Sam and Violet on what's happened, and Sam is baffled because he thinks the two of them were in the water for only five minutes. After Sam says he can't remember what he saw while under the so-called spell, he scratches his ear in a similar manner to Alex, which definitely fuels the theory that they are the same person.
Sadly, no one really addresses this during the episode; however, we can't stop thinking about it.
Article continues below advertisement
The episode officially concludes with Baltasar and Luna meeting for drinks back at the resort before he says he's headed to "an ocean very far away" because he "found something, or someone has found me." Very interesting...
He hands Luna a pamphlet we never get to see (we're angry), and as he walks away, we see that the back of his jacket is embroidered with an image of Alex, Luna, and himself drunkenly watching the fireworks on his birthday. Ugh — cue the tears!
Season 1 of The Resort is now streaming on Peacock.