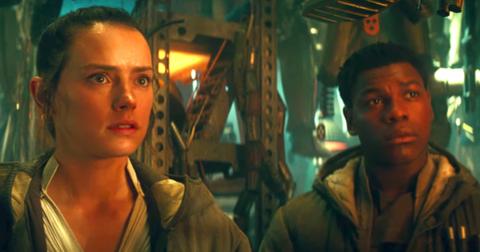 Disturbance in the Force! 'Star Wars: The Rise of Skywalker' Script Was Sold on eBay
By Gabrielle Bernardini

Updated
The balance of power almost shifted…
The super secretive ending to the final Star Wars film was almost spoiled before the movie even hit theaters. In an interview with Good Morning America, Star Wars: The Rise of Skywalker director J.J. Abrams revealed that the entire script was leaked and put up for sale on eBay.
Apparently, one of the film's leading actors left the script carelessly under their hotel bed. "One of our actors, I won't say which one — I want to, but I won't — left it under their bed and it was found by someone who was cleaning their place," the director told the audience. "And it was given to someone else, who then went to sell it on eBay." Yikes!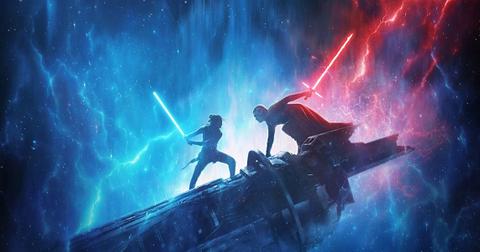 So, what happened to the Star Wars: The Rise of Skywalker script after it was leaked?
Luckily, someone from Disney felt a disturbance in the force and saw the script up for sale on eBay. The unnamed employee bought the script before it was sold and the team "got it back." 
Entertainment Weekly noted that it was most likely one of the film's stars who left it under their hotel bed as supporting actors do not receive full scripts. The outlet noted that Keri Russell, who plays Zorri Bliss in the final installment of the trilogy, was only allowed to keep the "sides" for her scenes and was not able to read the script in its entirety unless she was in a room with a guard.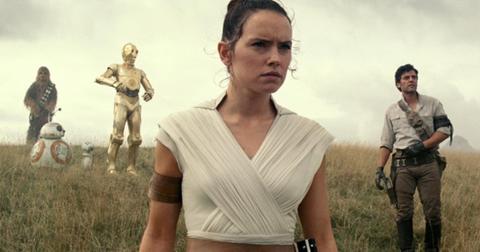 Disney is known for taking extensive measures to ensure the secrets of their films (i.e. Marvel films) do not get leaked. Abrams explained on GMA, "They were really nervous about anything getting out." Adding, "So they had only a handful of scripts, and they were printed on crazy, uncopy-able paper." 
Will we find out who Rey's parents are in Star Wars: The Rise of Skywalker?
The stars have remained tight-lipped about spoiling any plot points in the final installment of this epic saga. "The [trailers] that have come out (there have been three) are scratching the surface of what the movie is," Abrams told EW.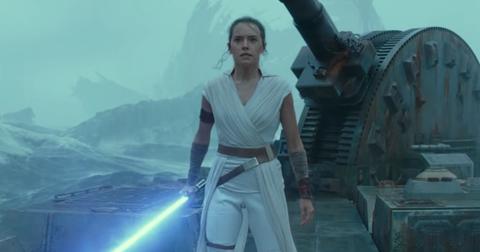 Well, the final film of this beloved franchise will be set one year after the events of The Last Jedi (2017). Since the First Order has been demolished by the Resistance, General Leia Organa (Carrie Fisher) has sent Poe Dameron (Oscar Isaac) and Finn (John Boyega) across the galaxy in search of allies to help join the cause. In the meantime, Rey (Daisy Ridley) has been training extensively, honing-in on her Jedi powers. 
And, much to fans' excitement, this film will finally see the three characters working together as a team. "We're not just a ragtag group of people who have been thrown together," Isaac told the outlet. "We've actually had time to train. There are some really great sequences with the three of us in infiltrating spaces."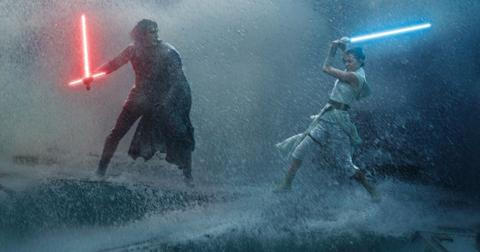 Another major plot point in the story will be continuing to follow Rey's journey as she tries to uncover her identity. "The parents thing is not satisfied — for her and for the audience," Daisy explained. "That's something she's still trying to figure out — where does she come from?" 
In The Last Jedi, Kylo Ren (Adam Driver) tells Rey that her parents are dead, and they were simply "filthy junk traders [who] sold you off for drinking money." However, Daisy explained that Rey feels there's more to her backstory than that. She added: "She needs to figure out what's come before so she can figure out what to do next…"
Star Wars: The Rise of Skywalker opens in theaters on Dec. 20