5 Memes in Honor of The Rock's Birthday
Smell the birthday cake The Rock has cooking with these funny and relatable birthday memes in honor of Dwayne Johnson's big day on May 2.
It's no secret that everyone loves Dwayne "The Rock" Johnson. He's constantly breaking the internet with his delightful social media updates, and even if he didn't have such a strong presence on Twitter and Instagram, his larger-than-life personality and yet still larger-than-life physique lend themselves to tons of memes.
Article continues below advertisement
Well, since circumstances prevent our favorite half-Samoan wrestler-turned-actor from having a big birthday blowout on May 2 with all his buds, we can try to do the next best thing by throwing him a virtual bash. And since he has inspired so many memes, it seems fitting to fete The Rock with these birthday memes. All I can say is that you're welcome, Dwayne.
The Rock truly gets better with age.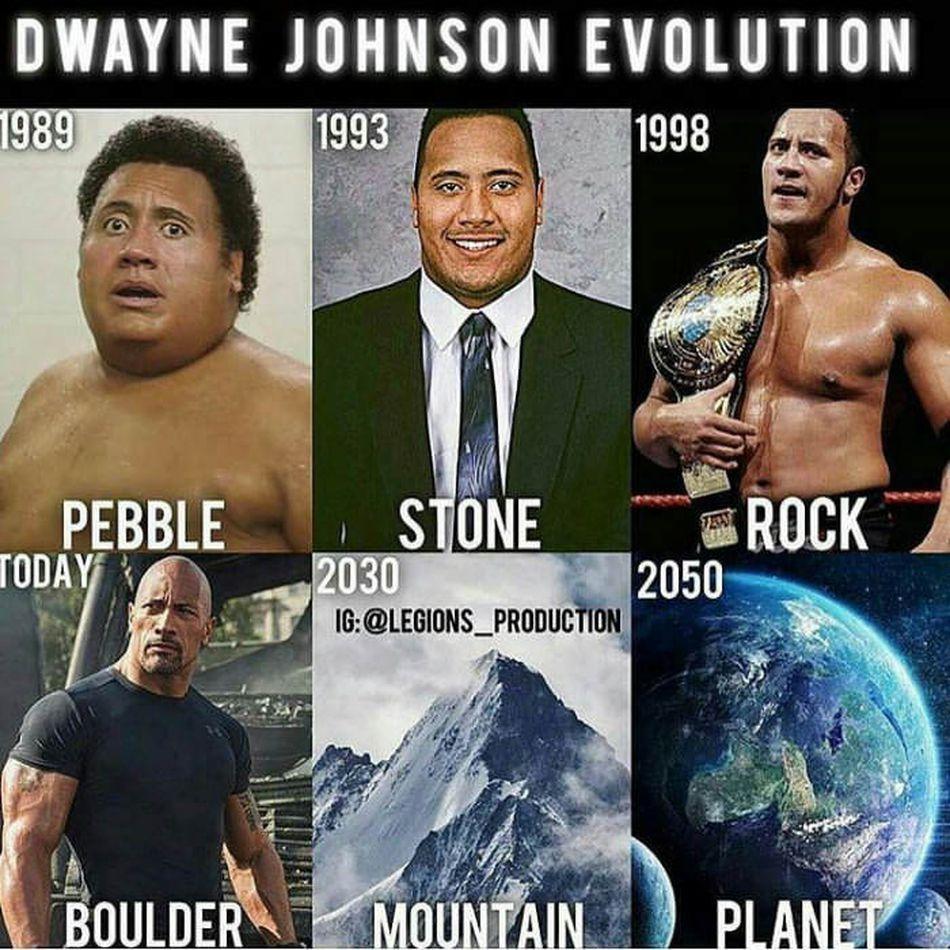 Dwayne Johnson is like a fine wine or, more accurately, like a metamorphic rock who gets better and more impressive with pressure and age. Seriously, even when he was in the WWE before his first retirement, the then 20-something wrestler was not nearly as fit and chiseled as he is now. It's clear the next stop for The Rock is to evolve into one of the tallest summits on earth and then on to becoming Planet Earth itself.
Article continues below advertisement
And yet he has empathy for those who aren't as genetically blessed.
The true measure of a man is his ability to put himself in another person's shoes — or in this case, their much more petite body — and understand their experience. Dwayne has demonstrated that empathy time and again, a big reason why he's so universally beloved.
Article continues below advertisement
Plus he's always well dressed... except for one small detail.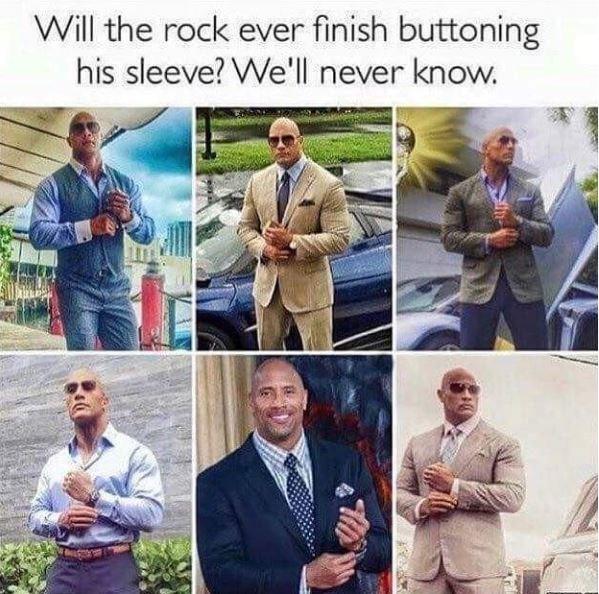 Even if he probably won't have anywhere to go this birthday, we're sure he'll be very well dressed while celebrating at home. But as the denizens of the internet know well, no matter how much time Dwayne spends getting spiffed up, he will always have one cuff still unfastened. Seriously, once you see it, you can't unsee it. He does this every. time. he wears a suit. We have to admit, it does make him look cool.
Article continues below advertisement
No birthday would be complete without cake...
We're all baking a lot more these days, so why not get into the kitchen and whip up a cake in honor of Dwayne's big day. Go ahead and eat the whole thing, we won't judge. Even The Rock has cheat days.
Article continues below advertisement
And above all else, Dwayne, remember, the best gift you can give yourself...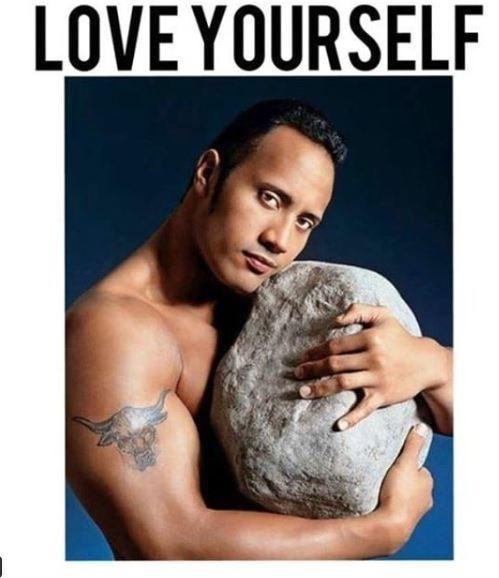 ...is the gift of self-love. Even if the celebration might just be at home with immediate family, as long as you love yourself as much as he loves this rock, it'll feel like a full house.