The Rock Just Revealed What He'll Look like as 'Black Adam' but Who Is the DC Character?
The Rock just revealed what he's going to look like as Black Adam, but who is the DC character? And will he be squaring up against Shazam?
Although it's been news for quite some time now that The Rock would be taking on the role of Black Adam in the DC comics universe, not much was known about his take on the superhero. There were plenty of fan-made concepts available on the web, but that was about it — we didn't know if he'd make an appearance in another movie, or if he'd have his own standalone flick.
Article continues below advertisement
Well, The Rock gave comics fans a little taste of what he'll look like in the film, which has some people asking:
Who is Black Adam?
If you're a DC comics fan, then you're probably going to roll your eyes at this question a little bit, but in all fairness, he isn't a character who's been featured in high-profile projects before. What is exciting, however, is that he's part of Shazam's universe, which is good news for DC and Warner Bros. Shazam was one of the studio's biggest critical and box office success stories, until Joker came along, that is.
Article continues below advertisement
While The Rock says that the character is really a "hero" who just goes about delivering justice in his no-nonsense kind of way, he was actually an enemy of the red costume wearing, yellow-thunderbolt rocking magical hero. His real name is Teth-Adam - the son of Egyptian Pharaoh Ramesses II. He was originally a good guy, who's purity of heart impressed the wizard Shazam who then bestowed magical powers upon him because sometimes good things happen to good people.
Article continues below advertisement
Black Adam then becomes a champion for Egypt and is a keeper of the peace, but it doesn't take long for an evil woman by the name of Blaze, who happens to be Shazam's daughter, to start playing Teth like a fiddle and talking up a future where the two of them can rule and be the Jay-Z and Beyonce of Egypt, except, you know, evil. So Teth kills his pops, which pisses off Shazam who takes his powers away and secures them in a scarab necklace.
Teth turns into a corpse immediately because he's been reduced to a mortal man and doesn't have all of that magic keeping him alive. But like all comic book villains, he doesn't stay dead for long and after a few thousand years, is revived after an archaeologist happens upon the scarab jewelry and becomes obsessed with it and releases Teth from his slumber.
Black Adam vs Shazam explained: 
Seeing as the two both received their powers from the same wizard, it makes sense that they're total rivals.
Article continues below advertisement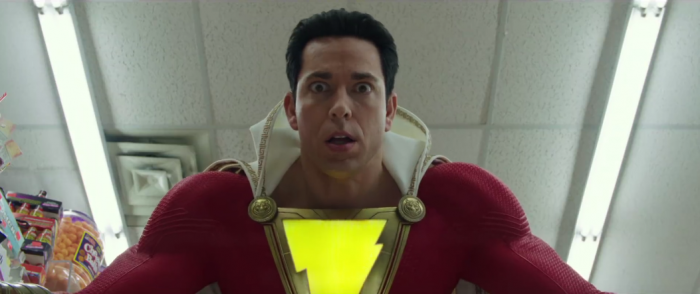 Black Adam has faced off against the superhero formerly known as Captain Marvel (confusing, I know, but he goes by Shazam now). Many fans thought that the end credits scene of the DC flick starring Zachary Levi would've featured Black Adam - but it didn't. The two characters have battled it out for a very long time throughout a variety of comics that have even been adapted to animated films, but never on the big screen.
Article continues below advertisement
What are Black Adam's powers? 
The important thing to know about Black Adam, like Shazam, is that his powers are magical in origin. In the DC universe, Superman's primary weakness is kryptonite, but what people don't know is that he's also susceptible to magic. For some reason, the dark arts really put a hurting on the Man of Steel, so Black Adam would be able to wipe the floor with the Last Son of Krypton.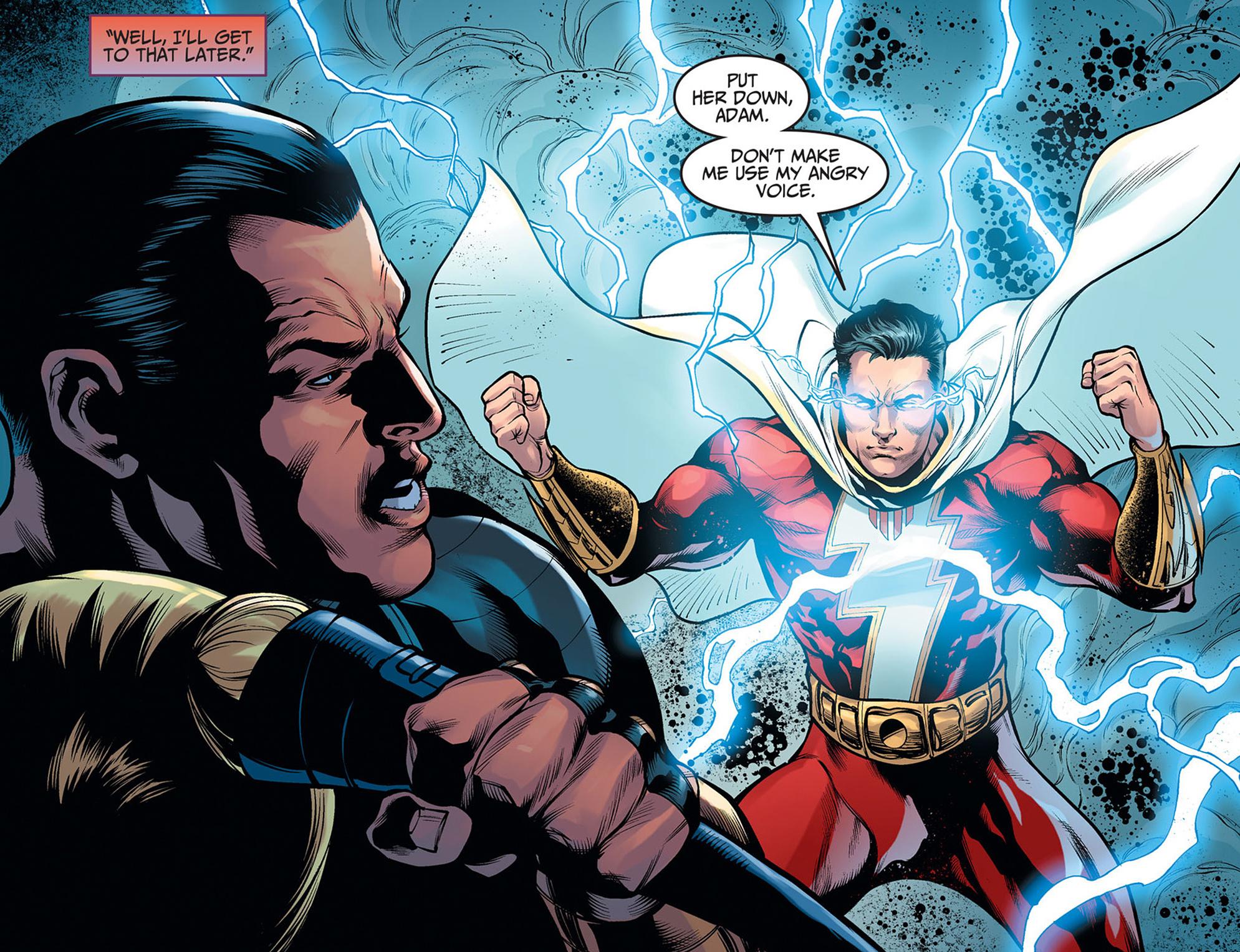 Article continues below advertisement
His powers list is ridiculously extensive — Black Adam is immortal and has super stamina: he doesn't need to eat or sleep or even breathe, meaning he can survive in space. He also has supernatural speed, almost on par with the Flash, his strength matches Superman's, and he possesses an immediate access to all knowledge, which includes the ability to speaks tons of languages, even those not limited to earth.
Black Adam can also fly, is resistant to magic, and travel interdimensionally. He also has a ridiculous mental resolve, is impervious to telepathic attacks, and has an undying willingness and will. Basically: he never gets scared or depressed, making him infinitely dangerous even when he's at a disadvantage.
Article continues below advertisement
Is Black Adam Shazam?
Kinda. Teth-Adam was imbued with the powers of Shazam and embodied them, until, you know, he got all crazy and murdered his own dad. It's important to note that comics usually have different versions and iterations of characters, so there's a good chance the Black Adam we see on the big screen could be different than the "canon" one DC first formulated.
Are you excited to see The Rock take on this role?