WWE Superstar Roman Reigns Is Taking a Stab at Acting Once Again in 'The Wrong Missy'
Who is Roman Reigns from 'The Wrong Missy'? Wrestling fans and WWE enthusiasts are familiar with the all-star wrestler, who is taking a stab at acting.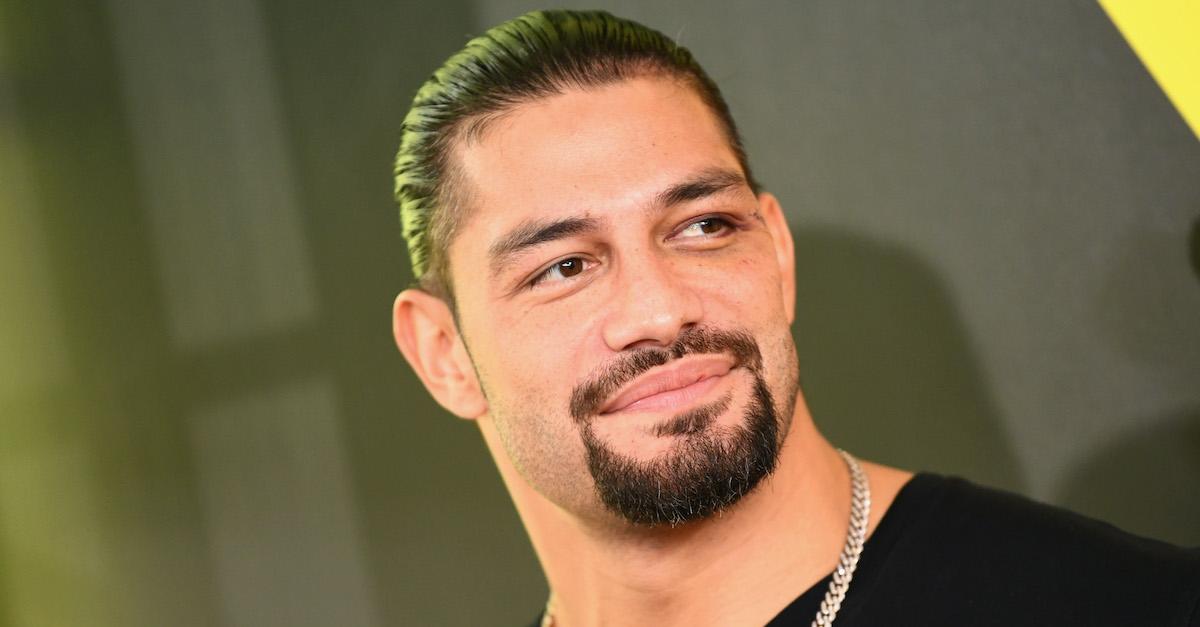 A shocking number of WWE all-stars have exchanged their gristly careers in the wrestling ring for glamorous Hollywood lifestyles, including John Cena, Dwayne Johnson, and Kevin Nash. Now, Roman Reigns is making the transition, as he bagged a leading role in Netflix's The Wrong Missy, which officially drops on the streaming service on Wednesday, May 13.
Article continues below advertisement
Who is The Wrong Missy's Roman Reigns? Stay tuned for everything you need to know about the wrestler-gone-actor, who may have just snagged his long-awaited breakout role.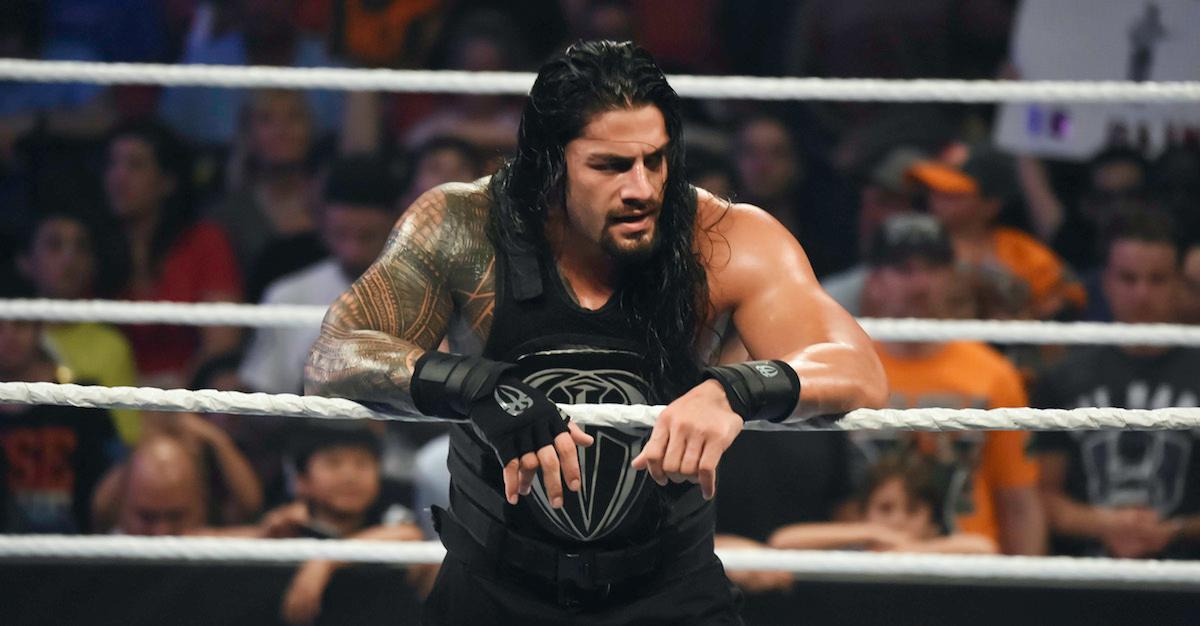 Article continues below advertisement
Roman Reigns' career started in football, transitioned to wrestling, and eventually, he started acting.
Roman Reigns (real name: Leati Joseph Anoa'i) is a 34-year-old star athlete from Pensacola, Fla. According to Sports Keeda, he started out his career playing football in the NFL, teetering from the Minnesota Vikings to the Jacksonville Jaguars, and eventually to Canada's Edmonton Eskimos. Then, his NFL career ended entirely, but less than two years later in 2010, he signed to the RAW brand of WWE.
A few years after signing onto the WWE, Roman became a world-class Heavyweight Champion. Many say his strong stature and height of 6 foot 3 inches contributed to his success, but he also has a ton of impressive signature moves, including Moment of Silence, Spear, Samoan drop, Superman punch, and multiple corner clothesline. Needless to say, at the time, it seemed like he chose the right career path... but eventually he somehow found himself drawn to the competitive world of acting.
Article continues below advertisement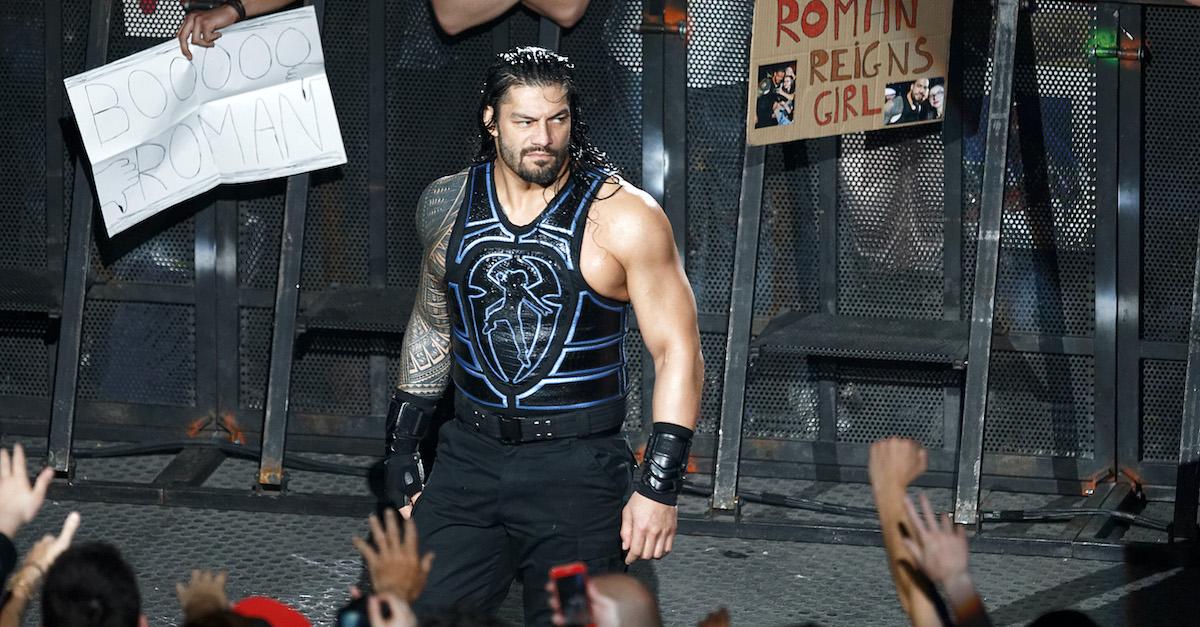 Roman's film career seems to be taking off.
We aren't entirely sure how Roman kicked off his career in acting, but we do know that he landed his first-ever on-screen role in an animated TV movie called The Jetsons & WWE: Robo-WrestleMania, which came out back in 2017. While it was most likely a vastly different work environment than what he was used to in the wrestling ring, it seems like he thoroughly enjoyed his time in the studio — two years later, he appeared in Fast & Furious Presents: Hobbs & Shaw, and in 2021, he's going to appear in Rumble.
Article continues below advertisement
Right now, Roman is waiting for his latest film to debut on Netflix, The Wrong Missy — the movie stars standup comedy legend David Spade, as well as Lauren Lapkus, and Nick Swardson, according to Wrestling World News. If you haven't heard of the movie, it's a highly anticipated romantic comedy about a guy who thinks he's going on a blind date with someone, and gets pleasantly surprised. Between each of the starring comedians, it looks the comedy we all need right now, so check out a clip from the movie, below.
Article continues below advertisement
Roman has an incredibly strong support system.
Back in December 2014, only four years after kick starting his wrestling career, Roman married the girl of his dreams, Galina Becker, and together, they started a family instantaneously. Right now, Roman and Galina are proud parents of three healthy children, and in April 2020, they announced they have twins on the way, according to People.
The wrestler has been relatively open about his longtime battle with Leukemia — he was diagnosed back in 2008, at age 22, and it came back in 2018. He has been in remission since 2019, and we're hoping it stays that way.
Article continues below advertisement
If Roman Reign's blossoming acting career takes off like his wrestler-gone-actor predecessors, it seems like he has a pretty lucrative career ahead of him. Between his good looks, a wild competitive streak, and an already impressive Hollywood resume, we know he's going to be just fine.
The Wrong Missy debuts on Netflix on Wednesday, May 13.