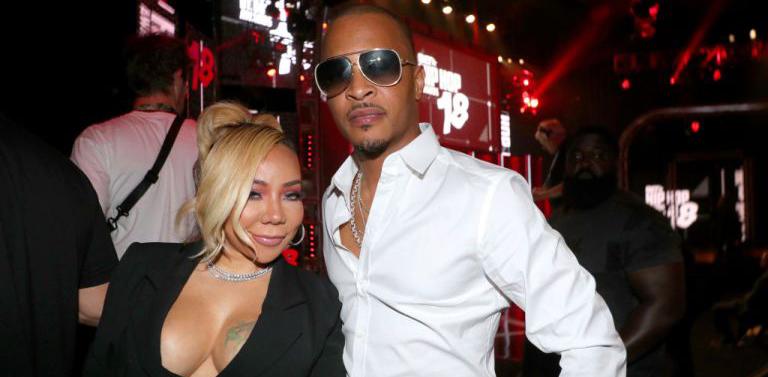 Rapper T.I. And His Wife Tiny Have Been Confronted With More Allegations of Assault
Atlanta entrepreneur and former friend Sabrina Peterson recently confronted rapper T.I. with allegations of assault. Now, more alleged victims are coming forward.
Whether it be coming under fire after being accused of holding a gun to an entrepreneur's head or a bevy of other personal issues, rapper T.I. has seemingly been in the news for all the wrong reasons as of late. While the rapper has had his legal woes in the past, The Family Hustle star has become a prominent activist and vocal supporter of Black Lives Matter in Atlanta. So, what's going on with these recent assault allegations?
Article continues below advertisement
Rapper T.I. has been confronted with allegations of assault.
On Jan. 27, Glam University CEO Sabrina Peterson accused T.I. of holding a gun to her head in front of her children — an allegation that the internet has not taken lightly.
She wrote in a detailed Instagram post, "The sad part about being a woman and BEING A BLACK WOMAN IS THIS! The public PRAISES OUR PREDATORS! [T.I.] you PUT A GUN TO MY HEAD IN FRONT OF CHILDREN & I NEVER CALLED THE POLICE ON YOU! But for years you have painted me as the VILLAIN!"
Article continues below advertisement
The accusation seemingly came after the rapper publicly condemned Atlanta council member Felicia Moore for her proposed noise ordinance, which would put restrictions on Atlanta recording studios.
T.I. wrote, "Our Culture Runs This Town Ma'am‼️ These studios (and the creatives that work in 'em) have laid foundation and paved ways to create opportunities for this city like nothing else could. Yeah we might get loud, no we not perfect, but we've contributed to this city's culture & economic growth, consistently … for decades!!!"
Article continues below advertisement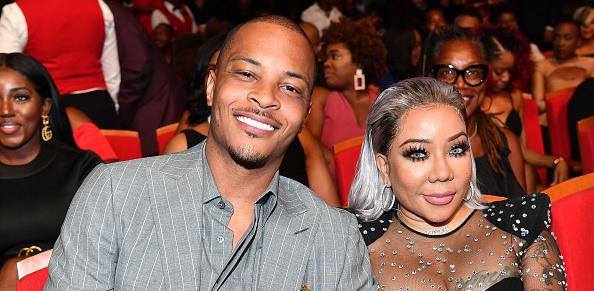 Sabrina, who in the past has been an active supporter of Moore and is a former friend of T.I.'s wife, Tameka "Tiny" Harris, retorted with a call to action for Atlanta mayor Keisha Lance Bottoms, who has been politically linked to the rapper.
Sabrina continued, "LETS TALK! [Mayor Keisha Bottoms] YOU CAN'T HAVE A PERSON THAT HAS VICTIMIZED WOMEN SPEAK FOR US! [Let's] have a real TALK!"
Article continues below advertisement
Other women have come forward since Sabrina's allegations.
Since Sabrina's initial accusation, more than 15 other women have come forward to recount their alleged encounters of sex trafficking and sexual abuse with the rapper and his wife, Tiny — some saying that they were as young as 15 years old at the time of their assault.
Article continues below advertisement
One woman claimed in a message to Sabrina, "I watched him drag girls back and forth from the bedroom to the bathroom to the living room. One girl was crying because she wanted to leave but they refused to give her her phone to call an Uber."
While fans are unsure of what transpired between the former friends, Sabrina assured her Instagram followers that her recent allegations are "just the beginning."
She wrote on Instagram, "Too many victims to turn my back! I didn't know how many women he truly hurt and didn't know what made me finally say something. Nonetheless, I'm blessed that I did."
Article continues below advertisement
Other victims have accused the duo of drugging and trafficking them.
Lawyer Tyrone A. Blackburn, who represents several of the accusers currently pursuing charges against T.I. and Tiny, has recently been retained as a representative for two more anonymous victims who are accusing the duo of drugging and trafficking them across state lines.
One victim, who is only identified as "Jane Doe," met with detectives in Los Angeles in April over claims of an assault in 2005, and an investigation is currently underway.
Article continues below advertisement
A second victim, Rachelle Jenks, filed charges with the Las Vegas Police Department that claim a similar circumstance, but they haven't confirmed whether or not that specific investigation is also underway.
The Harrises have adamantly denied any wrongdoing and said that all the allegations against them are false. The couple's lawyer, Steve Sadow, says that neither the LAPD nor the LVPD have contacted him or the couple regarding the issue yet.
If you need support, call the National Sexual Assault Hotline at 1-800-656-4673 or visit RAINN.org to chat online one-on-one with a support specialist at any time.