Australian Mom Uses TikTok to Educate Others About Her Daughter's Bilateral Macrostomia
Baby Ayla was born with a rare medical condition bilateral macrostomia. Her mom took to TikTok to discuss what it means and how it developed.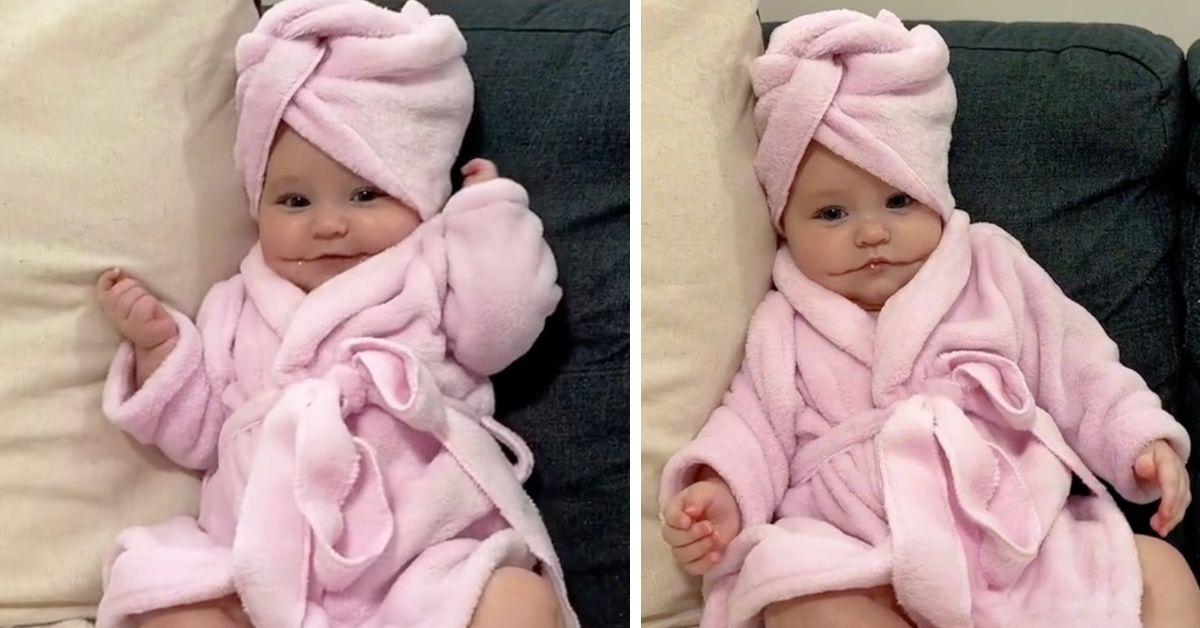 Thanks to TikTok, some babies develop an online following before they can even speak. The platform is rife with adorable videos of tots doing their thing. It's wild how just a few seconds caught on camera of a baby doing something quirky or funny or loving can fast-track them to social media fame. But TikTok isn't just for entertaining, it's also used to educate. And for new parents, it can be a valuable tool.
Article continues below advertisement
For example, if you've landed yourself in baby and or parenting TikTok, you may have seen videos of Mateo Hernandez, who developed excessive body hair after being put on a medication called diazoxide. Now, there's another baby stealing our hearts as well as raising awareness about a rare medical condition. Keep scrolling to meet Baby Ayla from Australia, who has a condition called bilateral macrostomia.
Article continues below advertisement
Baby Ayla suffers from a condition known as as bilateral macrostomia.
Baby Ayla (@cristinakylievercher on TikTok) has the most contagious energy. The infant, who was born in December 2021, lives with a rare medical condition known as bilateral macrostomia.
As her mom Cristina explained in the TikTok above, macrostomia means large mouth, and bilateral means both sides. She noted that the condition was not caused by genetic or environmental factors and instead was completely out of their control.
Regardless, she and her partner Blaze are extremely proud of their little girl. "Blaze and I are so proud of our daughter no matter what happens and I just want other families to know that they're not alone," she said.
Article continues below advertisement
If you Google the condition, the research is scarce. However, Baby Ayla isn't the first child to ever have this condition. A comparative study published in Cleft Palate-Craniofacial Journal in 2007 noted that there were only 14 cases at the time. It's likely that cases have risen since, but the research just hasn't been updated.
Sadly, because this condition is so unheard of, it's prompted users on TikTok to lead with rude comments instead of trying to understand Ayla's differences.
Article continues below advertisement
However, for every hurtful remark, there would be a handful of comments that capitalized on Ayla's beauty.
Cristina hasn't discussed whether or not she plans to seek treatment for Ayla when she's older. It's also unclear if Baby Ayla has trouble eating because the corners of her mouth do not connect. Per a study in the Iranian Journal of Pediatrics, there has been success in trying to correct the condition through surgery.
However, that's all up to mom and dad. As for now, we're blessed to see Baby Ayla's adorable smile and thankful we got this chance to learn about something new.