Influencer Mom Sparks Debate After Revealing She Charges Kids $100 Rent While They're Still In School, Allows Them to Cuss
A TikTok mom went viral after sharing her household rules and not everyone agrees with what she was putting down.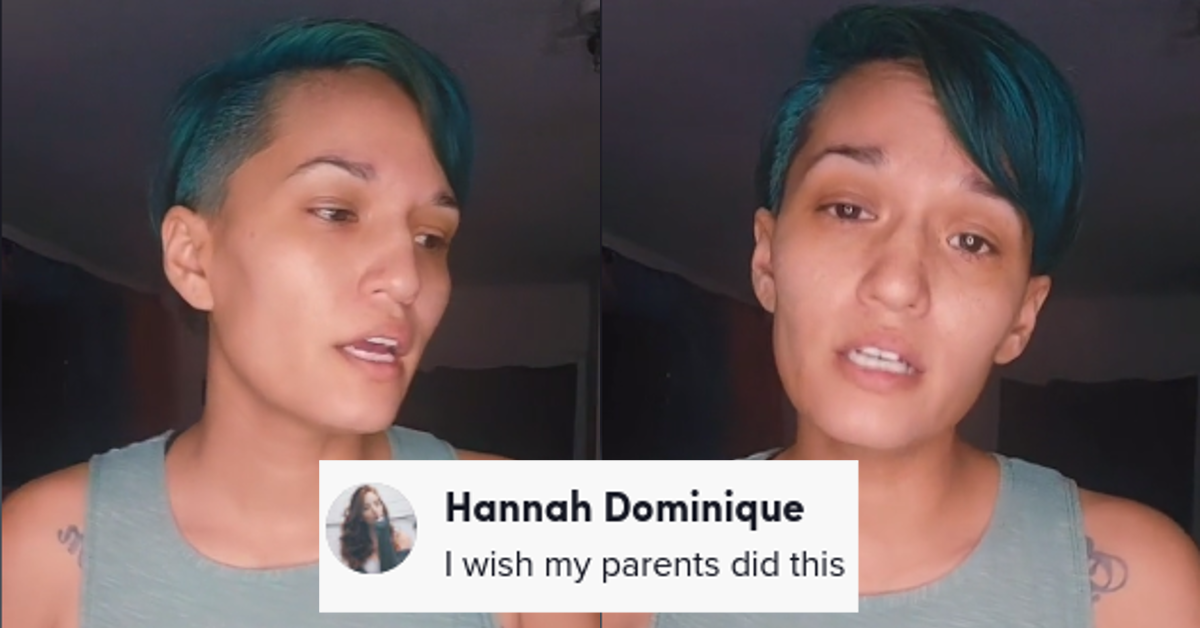 The US birth rate fell 4% from 2019 to 2020, which has been the sharpest decline in a single year in nearly 50 years and the lowest number of people born in the country since 1979.
While there's a strong argument to be made that an ever-increasing higher cost of living is to mostly blame for this, there are other factors at play: like the fact that fewer Americans are getting laid despite the fact that we, as a culture speak more openly regarding our sexuality than any other generation before us.
Article continues below advertisement
But there's also another reason (probably) why fewer people are having kids: many believe that Americans are becoming "less mature" as a whole, which doesn't make the prospect of raising a child seem even less appealing.
We all know that raising kids is about the greatest stress you'll ever experience.
From constantly worrying about what kind of future you'll be able to provide for them, from keeping them from breaking every bone in their body at any point in the day, there's always something to worry about regarding their development, not even counting feeding, clothing, sheltering, and cleaning them day in, day out.
So you have to develop a set of rules to ensure your kids can grow up to take care of themselves and be happy, like this TikTok user, Fawna (@tru_n8v).
Article continues below advertisement
She shared a list of parenting rules that she admits people would probably find controversial and posted them as a reply to a stitch clip with @kathleen.jernigan who asked: "What's a parenting rule that you have that some people might not agree with?"

Article continues below advertisement
In the video she states the rules of her household: "OK I might lose some followers and probably get some hate but you know it is what it is. In my house at the age of 13 you're allowed to cuss as long as you use it in the proper context and you do not disrespect adults."

Article continues below advertisement
She continued, "And yes, you will say ma'am and you will say sir and you will be respectful," she also is a big time coffee drinker and believes that she should have some alone time for her morning routine before her children even speak to or ask her for anything before that first cup of joe.

Article continues below advertisement
"When my kids were little I would get their breakfast ready in the morning, and yes they would be taken care of, they were f—king fine, happy and healthy, but none of them were allowed to bother me, talk to me, touch me, nothing, until after I had my first cup of coffee. And yes, they followed that rule."

Article continues below advertisement
By the age of 16 Fawna added that her children must get jobs, pass their driver's license exams and start paying rent to the tune of $100 a month. Once they reached 18, they must pay $250 a month to live with her.

Article continues below advertisement
But Fawna doesn't keep the money for herself, she just wants to make sure that her kids aren't blowing their money and have a good amount in their pockets to use when and if they decide they want to move out. "I will save it until whatever point they decide that they want to move out, I'll return all the rent they've paid to me over the months or over the years and they'll have a nice nest egg to start."

Article continues below advertisement
While there were a lot of commenters who thought that her idea was great, especially since she gave their money back to them, there were some who didn't like the fact that she called it "rent" and thought that charging them money should start at 18.

What do you think? Is Fawna being too harsh? Or is she preparing her children for the real world and the value of financial literacy and other life skils, something that many argue schools should be doing instead of teaching kids about the Louisiana Purchase?