Woman Says AT&T Worker She Hooked Up With Cut Her Service After She Ratted Him Out for Cheating on Girlfriend
TikTok creator @jakuuka explained that after she ratted out this AT&T worker for cheating on his girlfriend, he canceled her phone service.
As a reminder for all the mature adults out there, just because you have the power to do something, doesn't mean you should use it — especially when you're only trying to cover your own tracks up.
Article continues below advertisement
One TikTok creator claims that after she got into a fight with a man who worked at AT&T, he canceled her service. How exactly did all of this transpire? Keep scrolling for the hot piping tea.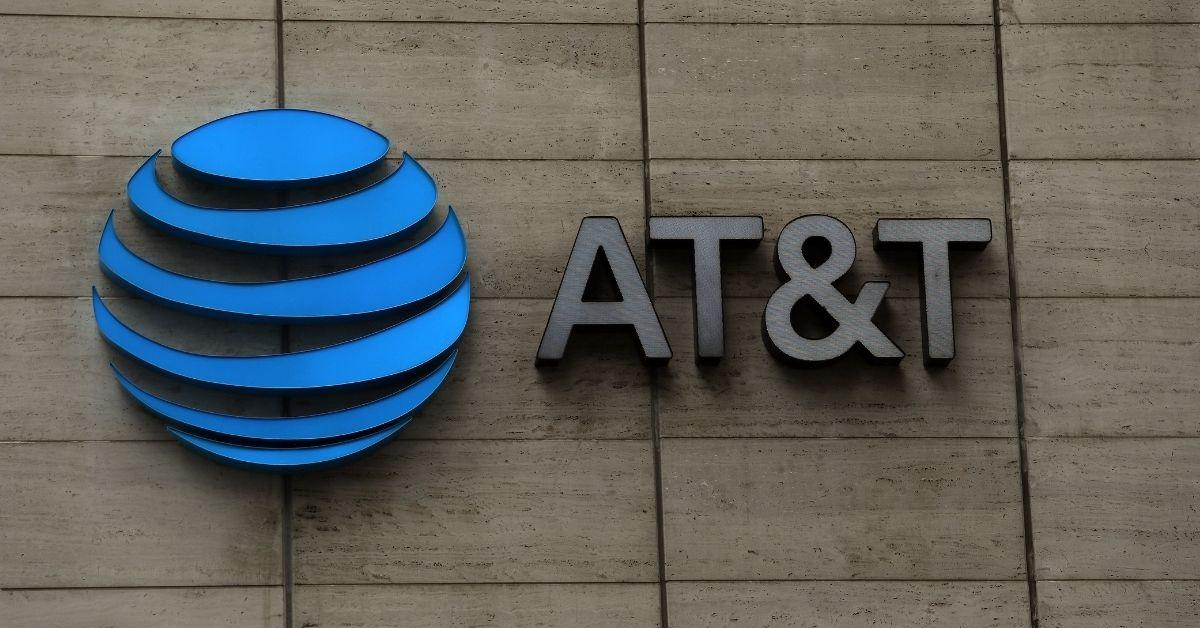 Article continues below advertisement
A TikTok creator shared her hookup horror story with an alleged AT&T employee.
TikTok creator named Julia, who goes by @jakuuka on the platform, shared a video on Jan. 16, 2022, with the caption, "you are one sick f--- my guy." The video starts out with her explaining that she was hooking up with a guy who worked at the AT&T store. But then she found out that he had a girlfriend.
In the video, she shows screenshots of her text messages with this guy. "Did you really think blocking me was going to stop me from finding your girl?" she wrote in one text to him.
He replied that it was "inappropriate" for him to follow her, which appeared to be in reference to a social media platform. Julia replied: "It's inappropriate to f--- me while you have a girlfriend so imma just keep it appropriate and let her know."
Article continues below advertisement
The man replied asking her not to start beef. She quipped back: "Might as well say goodbye."
He once again begged her not to say anything, to which she responded that she wasn't interested in anything other than letting his girlfriend know that he "ain't s---."
The man's last messages to Julia were: "Like I said find out how u gonna hit ppl up" followed by "I'm done talking like I said I'm cutting ur s---."
Article continues below advertisement
The TikToker says she lost her AT&T phone service after the worker allegedly cut it out of spite.
Following the screenshots of the messages, Julia's video showed a zoomed-in screenshot of her phone, which showed that she didn't have service. It appeared that the man may have actually cut it off.
Then another screenshot showed an email from AT&T, which read that her account password had been changed — and from what we can assume, she wasn't the one who changed it.
The video ends and it's unclear if Julia got her phone service back.
Either way, users in the comments were fuming and believed the man who cut her service should be legally punished for his action. "IS THIS EVEN LEGAL LOLLL," one user asked. Others tagged AT&T's TikTok account, @att, to give the company a heads-up about the situation.
Article continues below advertisement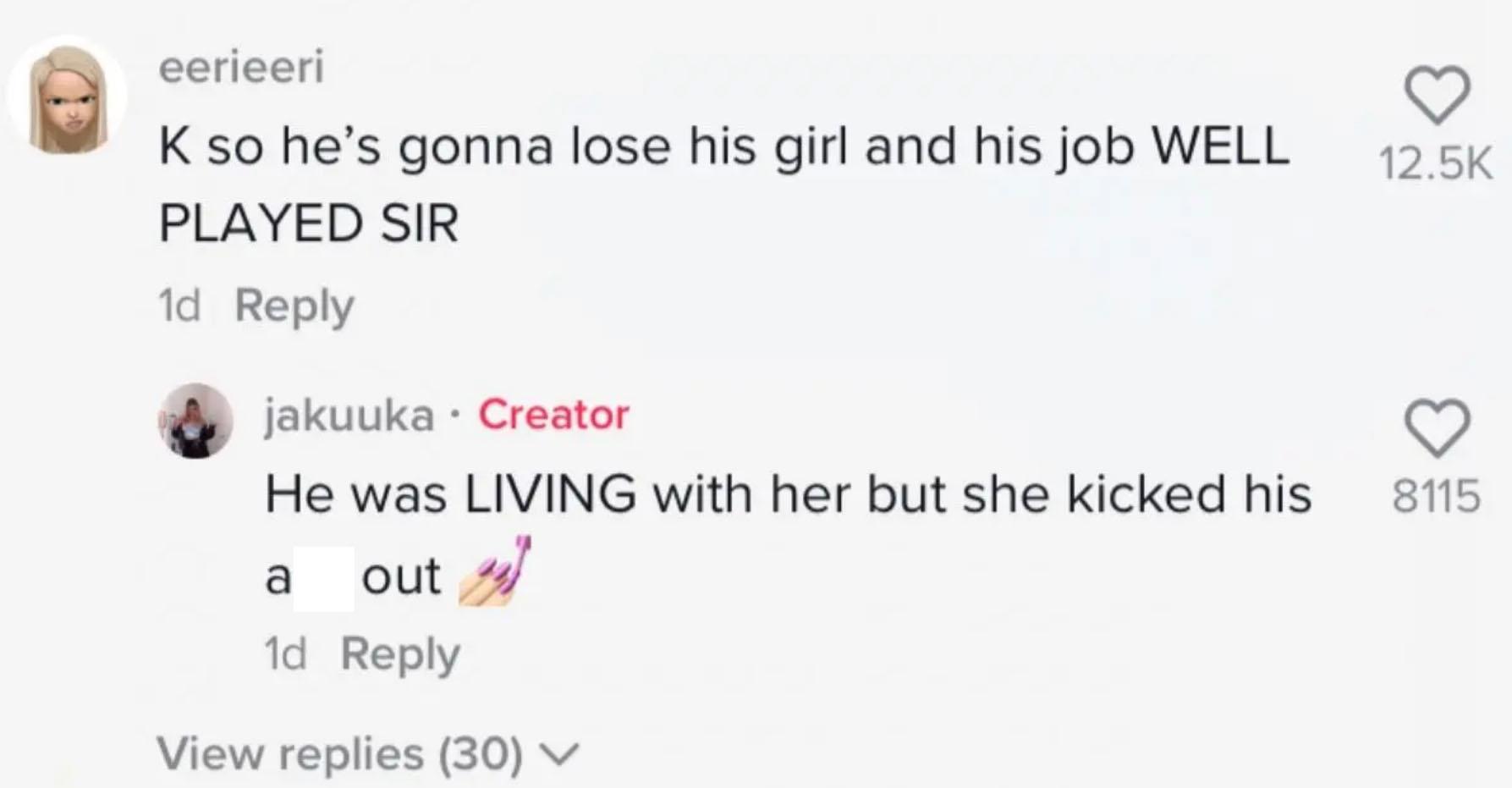 "K so he's gonna lose his girl and his job WELL PLAYED SIR," another wrote. To which Julia replied with an update on the man: "He was LIVING with her but she kicked his ass out."
It is unclear where his job currently stands. AT&T did not respond immediately to Distractify's request for comment.