Woman Shares "Hack" to Get Out of Playing Hotel Bar Bill, Others Call It Theft
A TikTok-er went viral after posting that they were able to get free drinks at a hotel bar by assigning the bill to another room.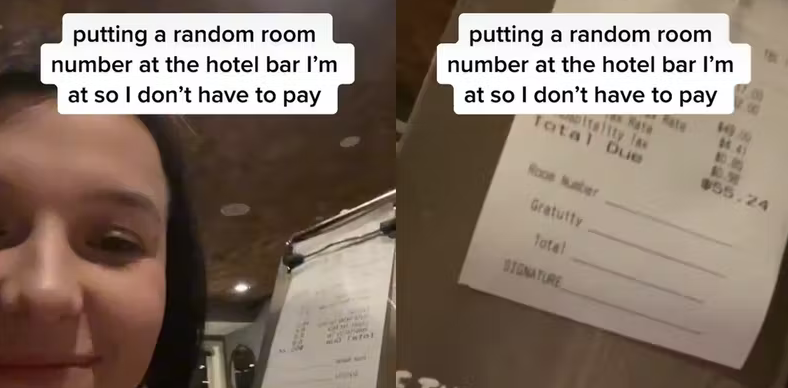 TikTok hasn't really shied away from the fact that it's trying to get its content creators paid, which is something the company was fairly forthright with from the onset. Now, you're definitely not going to be breaking the bank early on, or even if you're putting up clips that get 100,000+ views.
Article continues below advertisement
Things start to really take off once you start publishing sponsored posts, which can earn content creators anywhere from 1-2 cents per view. If you've got yourself a sizable enough following, then there's a good chance that for every video you upload, you'll be earning about $1,000 per clip.
But it takes a lot of consistent posting and a bit of luck to reach that status, which is what a lot of people are trying to do. It seems like everyone and their mother these days is trying to become a content creator on TikTok in order to get in on that "my-smartphone-is-my-atm" lifestyle.
This means that folks will post some of the craziest things, even blatantly admitting to fraud.
Article continues below advertisement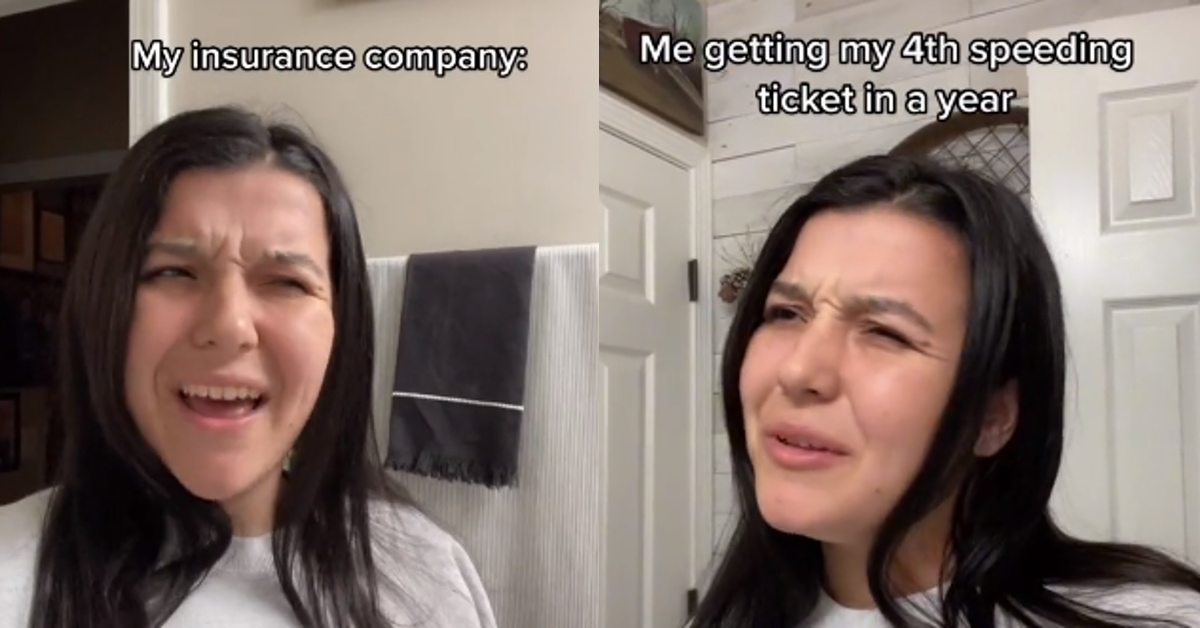 Which is something it seems that TikTok-er @morganvega83 did on the social media platform after uploading a video of her holding an unfilled hotel bar receipt.
In the now-deleted clip, she included a text overlay that read: "putting a random room number at the hotel bar I'm at so I don't have to pay."
Article continues below advertisement
If you've ever watched the tragic film Florida Project, or enjoyed the benefit of hanging around friends who enjoy a finessing lifestyle, then you're probably familiar with this practice. However, people who run hotels and hotel bars weren't born yesterday, and they know how folks try to game the system. This is why many establishments with an option to "charge it to the room" will casually ask you your name to make sure it corresponds to the room number.
Article continues below advertisement
So you may find yourself in some trouble (unless you know the name of the person whose room you're staying in) but even if you do manage to get away with this "trick" that just ultimately means someone else will be stuck with the bill, and they'll have to contest it with the hotel.
Tons of commenters visited Morgan's TikTok account to let her know just how they felt about the post.
Many folks claiming to be hotel workers stated that they encounter that kind of move all of the time, with others indicating that ultimately food service workers are the ones who suffer because the charges are usually dropped, meaning that whatever gratuity they receive on those orders are lost.
Article continues below advertisement

Morgan ultimately said that her video was a "joke" and that she only posts content in an attempt to make money. Even the caption for the video reads: "And that's on needing a sugar daddy."
One commenter wrote, "Don't care if it's a joke, if you can't afford to go out to eat, Don't Go Out."
Article continues below advertisement
Another by the name of Logan Fairchild stated, "Look I'll admit when I'm wrong, so I'll own up (and) apologize but just jokes like that coming from someone who works in the industry and has seen this s---- firsthand is not fun for the servers who lose out on that and the random person who now owes a bill that ain't. that's all but I'm sorry, carry on your jokes."

Article continues below advertisement
Morgan went on to respond to critics of her video, "I'm only going to respond to the hate comments on this TikTok one last time. A lot of y'all do not understand me at all because you don't f***in' know me. Social media is a joke. If you don't read my bio that literally says my TikTok are for clout. I'm just trying to make money, honey."
One of the top comments on the post comes from someone who claims to be a worker at the hotel: "Hey there! Joke or not, I do work for the hotel and we are looking into this."
This wasn't the first time Morgan's gone viral, she once uploaded a TikTok clip that garnered nearly a million views where she complained about the messiness of her roommate.