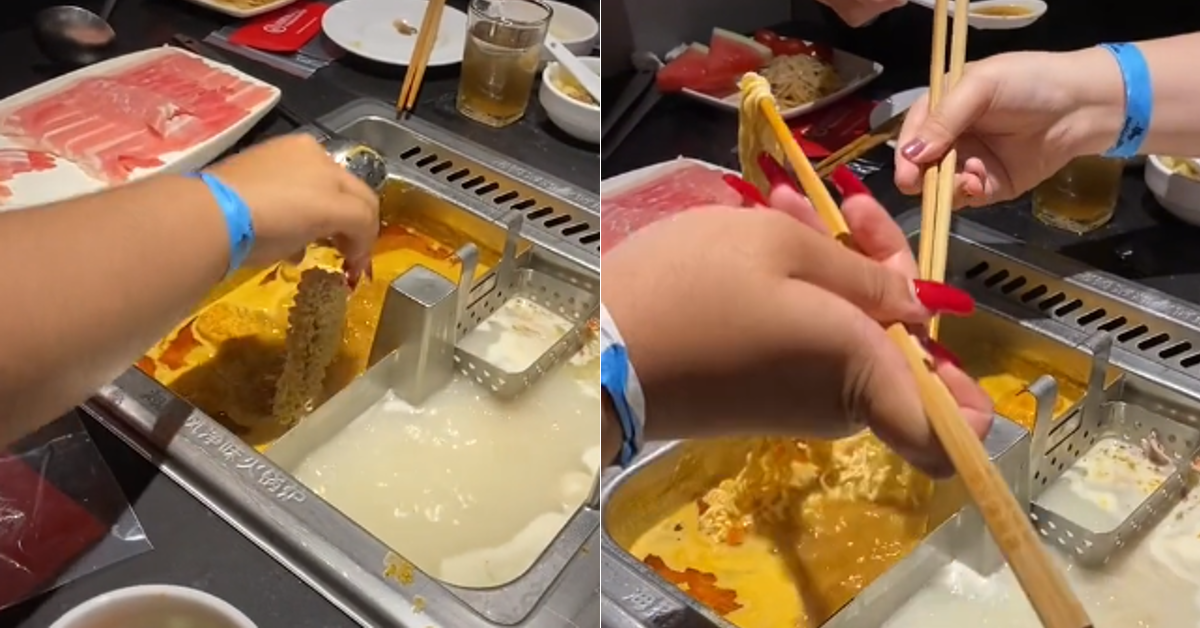 TikTok User Brings Own Noodles to Hot-Pot Restaurant in New Frugality Low
Who doesn't like going out to eat? It's a wonderful little experience: you get to get out of the house with a group of friends and loved ones, or maybe just treat yourself to a nice dining experience alone and have someone else cook a meal that they're (hopefully) very very good at preparing.
Or maybe you just get to cook it yourself. Like at a hot pot place.
Article continues below advertisement
Sure, the idea of sitting at a table that houses vats of boiling oil to fry a variety of different foods that you pay for may kind of seem like it defeats the purpose of you know, going out to eat and having someone make a meal for you, but it's kind of fun, especially if the restaurant at hand has some really fresh and good ingredients for you to fry up.
But going out to eat, even at a spot where you're technically cooking for yourself can add up. And as is usually the case at hot pot restaurants, you're paying per item, and that can definitely add up after a while, depending on what you're purchasing.
So one TikTok-er thought they found a sneaky way around having to pay for whatever mark-up on ramen the hot pot restaurant was charging for noodles: they brought in their own.
Article continues below advertisement
TikTok-er @iqzhprius uploaded a clip of someone at their table taking a pack of dried ramen from out of their bag to drop into the vat of oil in front of them with the caption "saving money" followed by two smiley face emojis.
Now there are some people in the comments section who seemed to agree with the practice.
Article continues below advertisement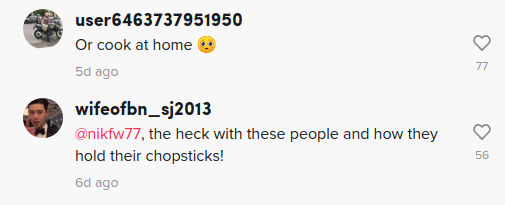 One user, Wenyi wrote: "Yallll this is not an all-you-can-eat place. The noodles are overpriced and they're the same kind of noodles as what we brought."
Another wrote, "Noodles are $1 and these places charge $4.99!!!"
Hakeem Nab quipped, "She aint payin 100 bucks for meat and not get full. Shes getting her moneys worth."
Article continues below advertisement

Others just found the whole thing funny, like Gio who penned, "she dropped it in like it was a bath bomb."
Tersedak kuah kari wrote, "NO ONE TALKS ABOUT WHERE'S THE NOODLES COMES FROM????"
But there were a lot of other users who thought that it was a bit ridiculous that they'd go out to eat at a restaurant and drop a lot of money on meat, which is seen on the table, and then "skimp" on the noodles.
Article continues below advertisement

Kevin Liu wrote, "But ur already paying $30+ for that already??"
Lara Kal said, "U ordered all of this and brought noodles for saving money!??😳 Lol noodles are the cheapest 😂😂😂😂😂😂😂"
Article continues below advertisement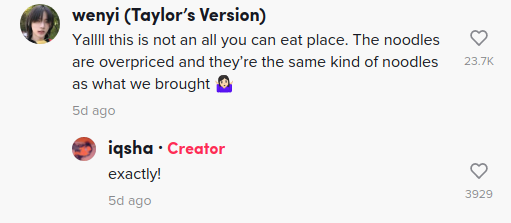 Others just said that they should've cooked/eaten at home, or that their server would see that they were eating noodles and add it to the bill.
Another user stated that the reason why a lot of restaurants don't allow people to bring food in from outside is that they could be picking ingredients that factor in food allergies for other customers.
Article continues below advertisement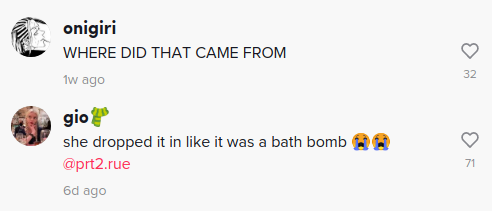 What do you think? Were they wrong for trying to save some cash by opting to bring their own Ramen? Or do you think the biggest crime is what a user by the name of Paul said: "How to ruin classic shabu shabu in 10 seconds."