We Were Today Years Old When We Learned This Genius TikTok Coffee Creamer Hack
In October, a mom shared a mind-blowing TikTok coffee creamer hack that attracted more than 74,700 views on the social media platform.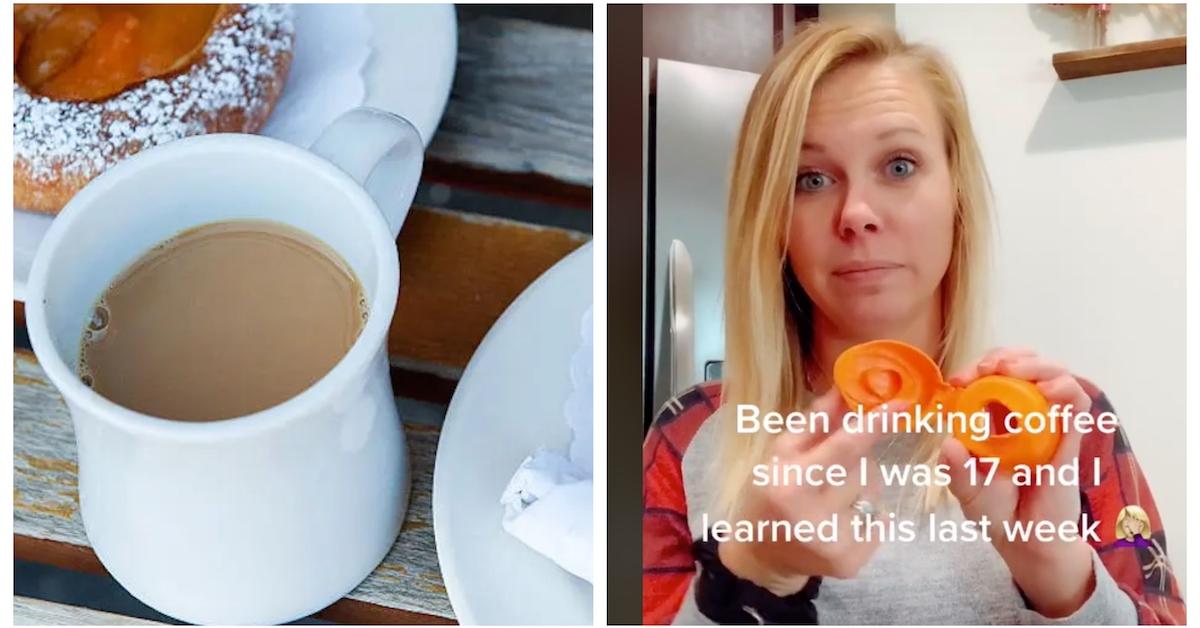 If you're a coffee drinker (and not some sort of monster), then chances are you used some sort of creamer for your morning cup of joe. When you're bleary-eyed and in desperate need of caffeine, opening the blasted bottle of creamer can be quite an ordeal — thanks to the foil seal on the top. But what if we told you there was a TikTok coffee creamer hack that could solve all of your package-opening woes when all you want to do is add flavor to your favorite mug of java?
Article continues below advertisement
So what's the viral TikTok coffee creamer hack?
On Oct. 2, TikTok user carlyrose352 — who describes herself as "a clean freak with a coffee addiction trying to raise 3 kids to not be a**holes" — published a video on the social media platform that has since gone viral.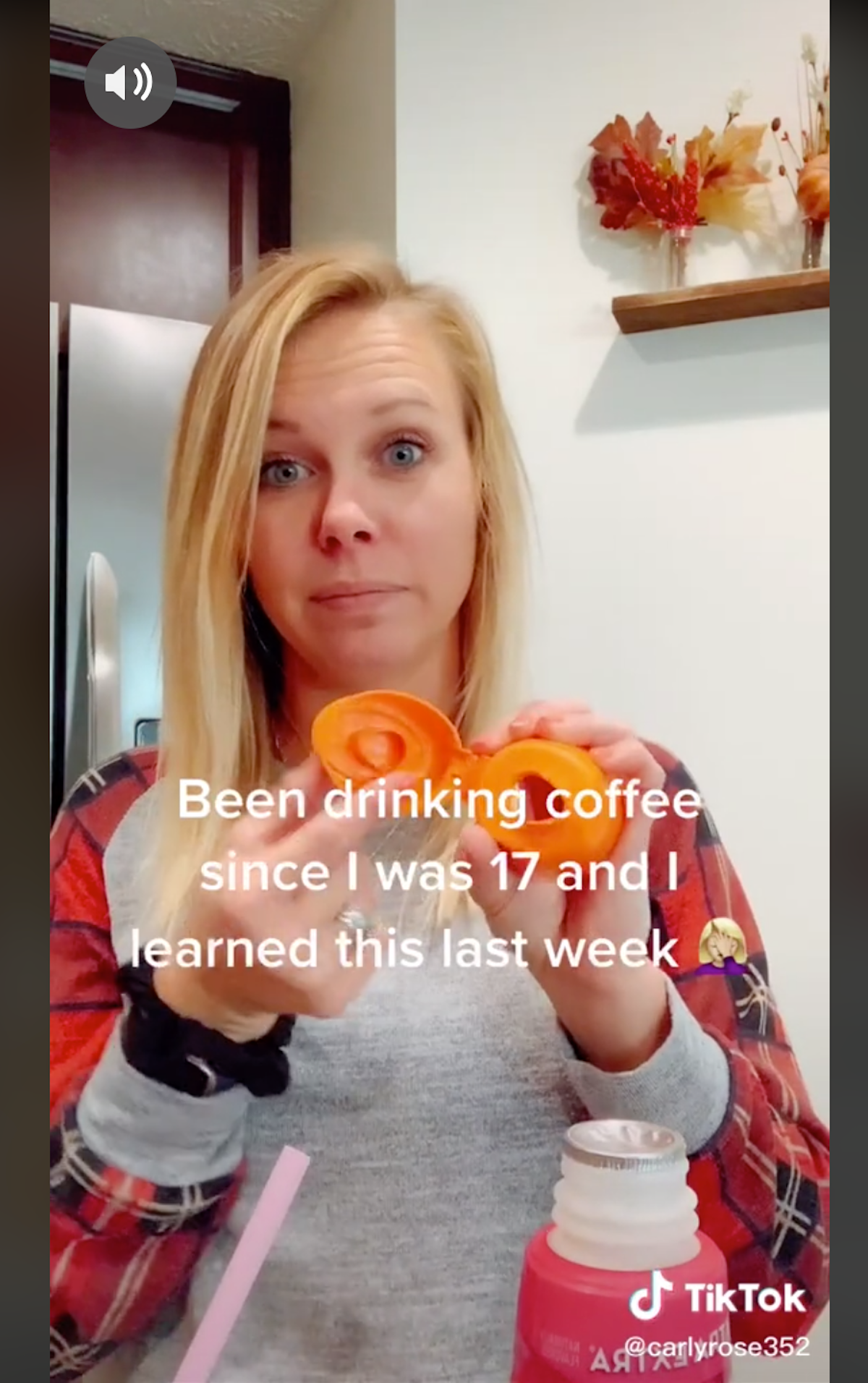 Article continues below advertisement
"Been drinking coffee since I was 17 and I learned this last week," she captioned the clip, which shares a morning-changing discovery. Evidently, here's a built-in mechanism on the underside of creamer bottle caps that you can use to break through the annoyingly impenetrable foil. Her video has been liked more than 74,700 times. And it's not difficult to understand why.
"So here's a tip I just learned," she explained. "If you drink coffee — creamer, you know how they have these little tabs and you can't get your finger under there to open in?" She took off the creamer lid and pointed to the protruding plastic piece on the inside of the lid, and then proceeded to effortlessly break the foil seal closing and screwing the lid back on and pouring her creamer into her coffee. "You're welcome."
Article continues below advertisement
It was clear by the comments that this mom's coffee creamer hack blew people's minds. "I was today years old when I learned this. Thank you," one person wrote with shocked and laugh-crying emojis.
Another TikTok user quipped, "Genius idea, but does it trigger anyone else to leave the foil on it tho???" (Yes. Yes, it does.)
Yet another person commented, "Thank you. Hate those tops especially at 6:00am."
Article continues below advertisement
Unsurprisingly, carlyrose352's clever TikTok creamer hack managed to inspire a slew of copycat posts with other TikTok users attempting to claim the idea as their own. (We still think the mom's original was the best-executed of them all — and the sheer numbers of viewers seem to agree.)
Article continues below advertisement
It's amazing how much of an impact simple tips like this coffee creamer hack can have — and how quickly they tend to go viral. And when coffee is involved, people seem to go even more wild. We have TikTok to thank for the viral Dalgona coffee (aka, whipped coffee) craze that happened back in March, when the novel coronavirus pandemic shut down schools and workplaces across the nation, after all.
Kudos to carlyrose352 for making our mornings slightly less stressful going forward. Because at least now, struggling to tear off that blasted foil seal from our coffee creamer won't be the minor annoyance that pushes us over the edge into a full adult-tantrum meltdown.