TikTok Comes up With the Best Cooking Hacks — Here Are Our Favorites
While TikTok is great for learning dances and fun challenges, the app also comes up with stellar food hacks — here are a few of our favorites.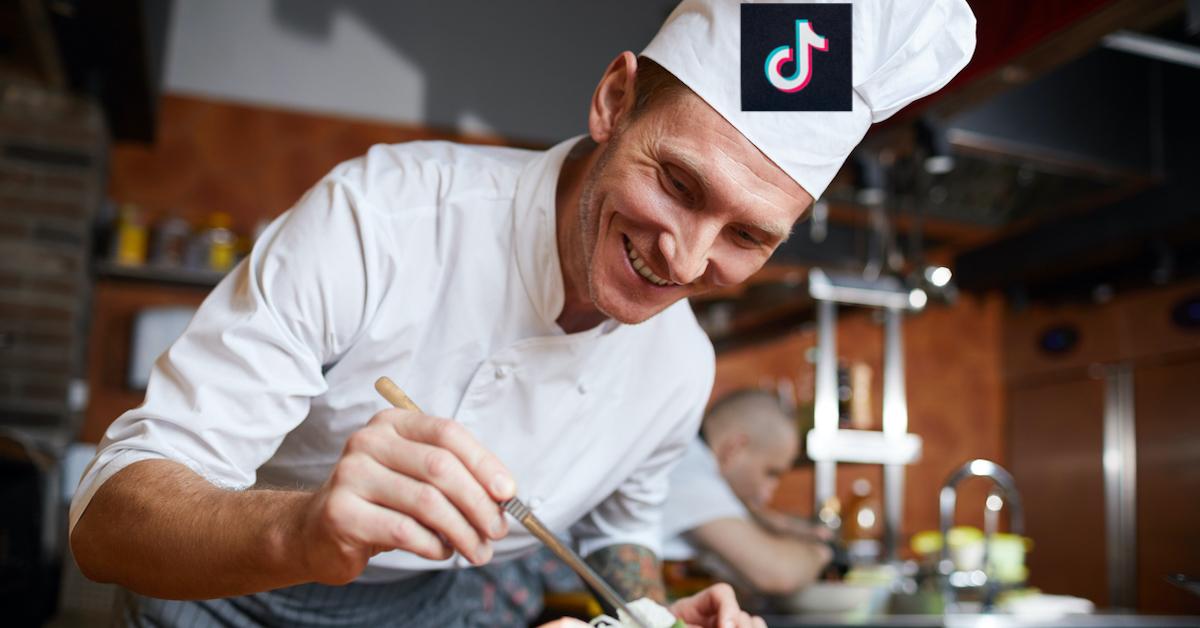 TikTok has popularized a wide variety of trends, from dances to challenges and even pranks. Now, though, the app is becoming increasingly popular for doling out cooking tips.
Article continues below advertisement
There are some pretty genius food hacks on TikTok.
The social media app offers simple techniques for making things like next-level whipped coffee to full-on meals in a few easy steps.
So, check out a few of our favorite TikTok food hacks — they're basically guaranteed to elevate your chef game.
"Envelope" Eggs
While there are a plethora of ways to cook eggs, this most recent viral hack has certainly caught our attention. Known as "Envelope" Eggs, you simply separate the yolk and swirl the white of the egg in a pan. Then, you drop the yolk in the center and fold each side of the egg white over the yolk, creating an "envelope."
Christmas Crack
If you remember what life was like before the coronavirus, you might remember when Christmas Crack was the talk of the town. According to TikTok user coley.nevil, all you need to do is line a baking sheet with foil, grease with butter, and line with saltine crackers. Take one cup of butter, melt it with one cup of brown sugar, and boil for three minutes. Pour over the crackers, sprinkle with chocolate chips, spread it, and freeze.
Article continues below advertisement
Flamin' Hot Mozz Sticks
TikTok user @killtina gave a step-by-step tutorial on the viral Flamin' Hot Mozz Sticks, and needless to say, they sound out of this world. Start out by grabbing a bag of Flamin' Hot Cheetos, pour them into a Ziploc bag, and crush them with a rolling pin. Then grab a cheese stick, and dip it into a bowl of beaten egg, and then flour, and then dip back into egg, and then into the crushed Cheetos. Fry them in in oil, and prepare for gooey, spicy heaven.
Article continues below advertisement
Fully flavorful Chick-Fil-A Fries
YouTube star, Guava Juice, recreated a classic TikTok food hack to make the perfect Chick-Fil-A fries, and TBH, it looks pretty marvelous. Start out by grabbing an order of the chain's waffle fries and a salad container. Then make sure you get a packet of ranch sauce, buffalo sauce, and Polynesian sauce. Combine with the fries — and maybe some nuggets — in the container, shake it up, and you're guaranteed 360 degree flavor, no questions asked.
Article continues below advertisement
Whipped Coffee
Whipped coffee is the amateur barista's trick to making a next-level coffee beverage without skills or fancy tools. To make it for yourself, simply combine one teaspoon of instant coffee with one teaspoon of sugar, and then one teaspoon of water in a mug. Mix everything together for about five minutes, and once it turns a creamy caramel color, top it off with milk. Watch @sumu_100's video above for step-by-step instructions.
Article continues below advertisement
Blue Gatorade Rice
YouTube star Brennen Taylor tested out TikTok user @curlylawx's Blue Gatorade Rice and it certainly made for a super interesting tasting experience. To make a bowl for yourself, simply start out by boiling two cups of Gatorade into a cup over high heat, before pouring in one cup of basmati rice. Once the rice soaks up all the Gatorade, garnish it with a bay leaf on top. As the kids say, "bone apple teeth."
Article continues below advertisement
There are so many drool-worthy food hacks on TikTok, and they're definitely worth trying for yourself. Use this time in quarantine to try some of them, or maybe all of them! You could be the next TikTok chef.