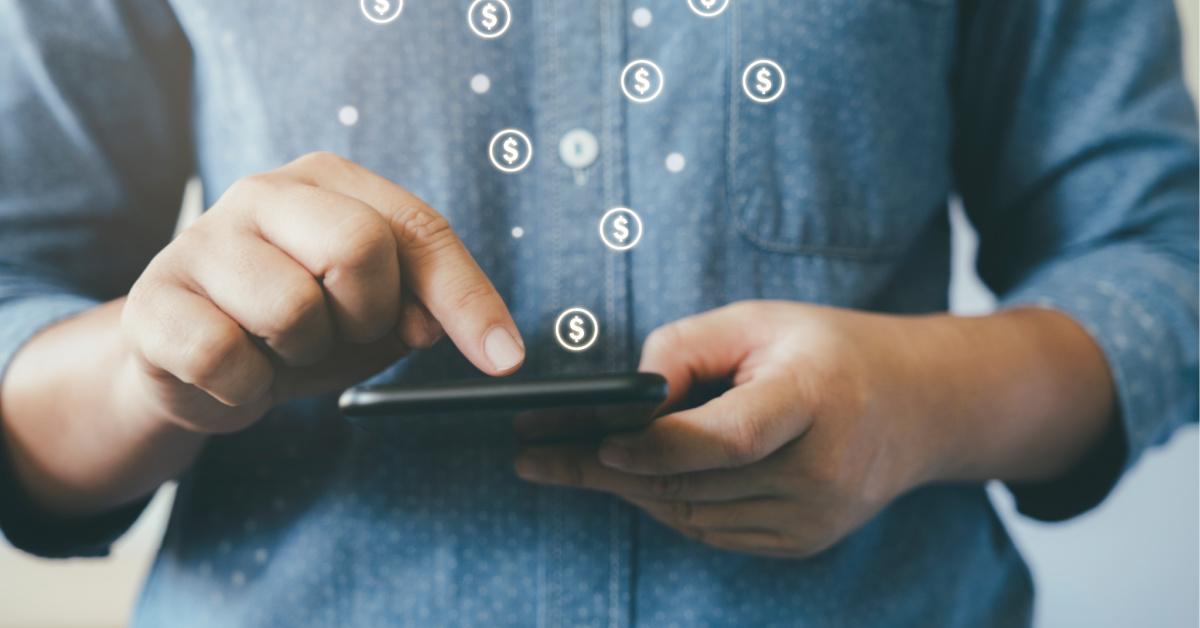 The TikTok Creator Fund Is up and Running — Here's How to Apply
As the video-sharing app TikTok has continued to become more and more popular, some creators quickly started to realize just how valuable they are to the app. What started as a free app filled with free content became a premium space for advertisers to get eyeballs on their products. Just like the creators featured on YouTube and Instagram and Snapchat, TikTok creators are aware of their worth and, obviously, want to be paid in kind
Article continues below advertisement
That (eventually) led to TikTok rolling out the TikTok Creator Fund. In July 2020, TikTok announced they'd be launching a $200 million fund "to encourage those who dream of using their voices and creativity to spark inspirational careers." They then announced that they expect the fund to grow to more than $1 billion in the U.S. over the next three years. So, obviously, creators want their piece of the pie. In order to get it, though, they have to fill out an application.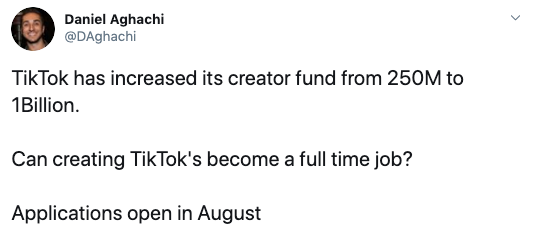 Article continues below advertisement
TikTok's Creator Fund application isn't available to everyone.
Unless you already have a moderate level of popularity on TikTok, you won't qualify to receive money from the Creator Fund. In order to be eligible to even apply to the fund, you have to be at least 18 years old, have at least 10,000 followers, have at least 10,000 views from the past 30 days, and post "original content" that follows TikTok's Community Guidelines.
In other words, the Creator Fund is for TikTok creators who have already proven that they have the ability to make popular content. (If that's not you, though, it doesn't mean you should quit TikTok — keep working at it if it makes you happy!)
Article continues below advertisement
If you do happen to meet those eligibility requirements, TikTok still doesn't make it super easy to access the Creator Fund application. Unless you happen to know what we know (and what we're about to tell you), that is!
Article continues below advertisement
If you meet the requirements, try going to your inbox within the app. That's where you typically receive notifications regarding your videos and followers. The default display shows all of your notifications in one place, but if you tap where it says "All Activity," then tap "From TikTok," you'll see notifications specifically (drumroll, please) from TikTok. Among them should be a notification that says, "Turn your creativity into opportunity! Apply to the TikTok Creator Fund."
When you tap that notification, you'll be taken to a screen that says you qualify for the fund. All you have to do is enter your email address and agree to the terms of the fund. You'll be brought to the Creator Fund Dashboard, where, assuming your application is accepted, you'll start seeing money come in after a few days. From there, you'll be able to withdraw the funds via PayPal. Easy peasy!
On Aug. 10, TikTok announced that they had already started distributing money from the fund — and you'll definitely recognize some of the recipients. Among them are Matt Broussard (@acooknamedmatt), Avani Gregg (@avani), and David Dobrik (@daviddobrik). If you want to join them and get some money for yourself, keep an eye on your notifications!