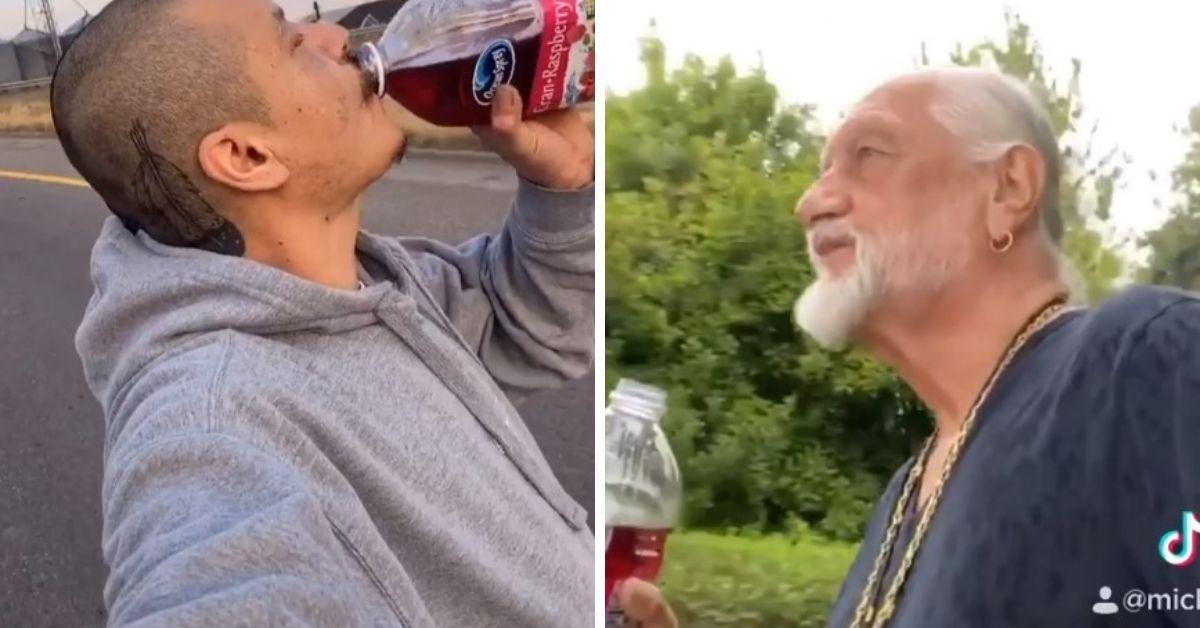 Fleetwood Mac Takes Over in the Latest TikTok Challenge
Every week it seems like there's a new video challenge that's gone viral on social media. We're not complaining, because for the most part, these challenges are filled with fun and delight. The latest to come out of TikTok, the "Dreams Challenge," is exactly that: pure joy.
Article continues below advertisement
The TikTok Dreams Challenge was more of a happenstance than anything.
A video was uploaded to TikTok that was unique all to its own. It wasn't a response to a trend or a re-creation, but it quickly became one. The video, which was uploaded by TikTok user 420doggface208 on Sept. 25, 2020, had a very organic just-vibing-and-going-about-my-day kind of feel to it. Except it catapulted into viral status pretty quickly and has sparked off a new challenge — the Dreams challenge.
In the original video, 420doggface208, whose real name is Nathan Apodaca, is as chill as could be as he's vibing down the street on his skateboard to the song "Dreams" by Fleetwood Mac. He was on his way to work, while sipping on cranberry juice straight from the bottle and singing along to the song.
Article continues below advertisement
The video is nothing more than that except it's everything, too. It's amassed 4.2 million views on the platform and an additional 5.3 million when he shared the video on his Instagram profile. However, its popularity didn't stop there.
Article continues below advertisement
The official Fleetwood Mac Twitter account caught wind of the video and shared it.
The video made its way to Twitter where the official Fleetwood Mac Twitter account reshared it writing, "We love this!" Apparently, fans did too, resonating with the relaxed vibes we all wish we had.
Article continues below advertisement
And then it became a challenge — Mick Fleetwood himself, one of the band's co-founders, decided to recreate the video from Nathan, and a challenge was born. He took to TikTok, and then shared on Instagram his own version of the original clip.
"Had way to much fun with this!!" he said in the caption, adding, "More to come." He then joked, "@doggface208 think we could find a Tandem bike?"
His recreated video has the same chill vibe with him drinking the same brand of cranberry juice while bouncing along to the song "Dreams."
Article continues below advertisement
Fleetwood Mac's song "Dreams" has been around since 1977.
"Dreams" was first released in the group's album "Rumours." Though Fleetwood Mac hasn't made new music in several years, the new TikTok viral video has caused a resurgence in their songs — and "Dreams" in particular.
Article continues below advertisement
According to Rolling Stone, "In the three days before the video was uploaded, the 1977 'Rumours' classic was receiving an average of 490,000 streams a day, according to numbers from Alpha Data. In the three days after the TikTok video was posted, the song has been streamed an average of over 1 million times a day. Sales for the song nearly tripled, up 184 percent from Saturday through Monday."
Oh, the power of social media and young teens discovering old music!