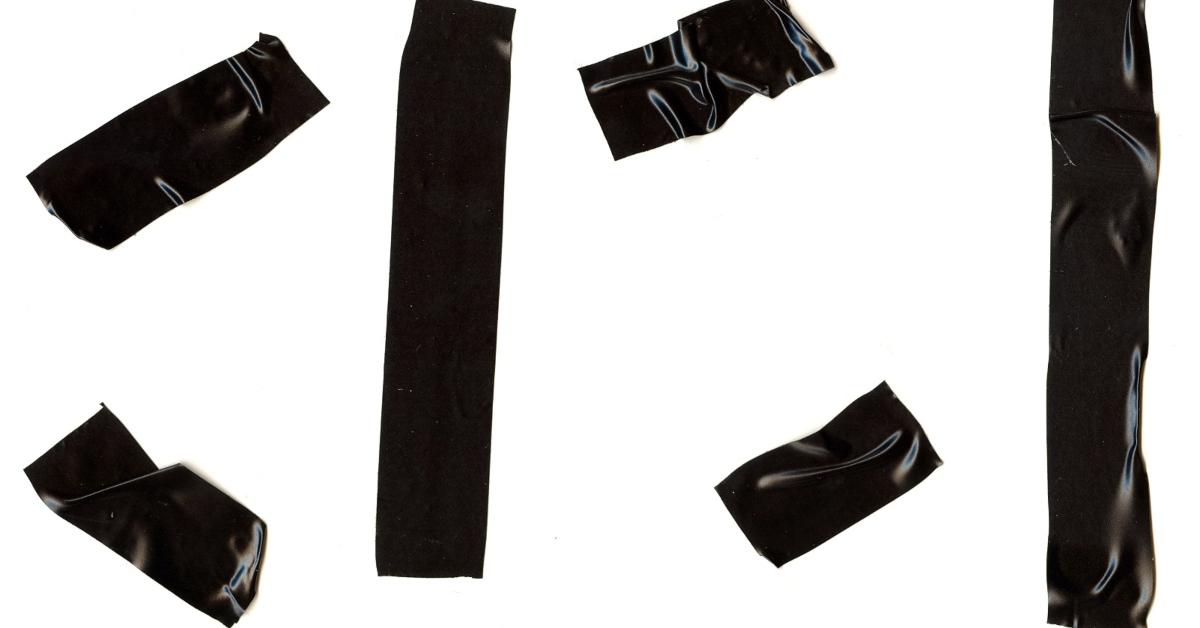 TikTok's Electric Tape Challenge May Be a Bit Controversial
Another day, another TikTok challenge... The Gen Z app has launched numerous viral dances and challenges that users love to participate in. Though some involve a bit of harmless fun or simply learning a synchronized routine to show your friends, family, and followers, others have been a bit more controversial and even dangerous.
Article continues below advertisement
With TikTok launching a slew of influencers, viral moments, and popular trends, some users will do anything to get themselves noticed by the mass public. While these challenges are typically mostly cringey, they can also be controversial and sometimes dangerous.
The latest trend that seems to have caught users' attention is the Electric Tape Challenge. So, what is it? Keep reading to find out about the newest TikTok challenge.
Article continues below advertisement
What is the Electric Tape Challenge on TikTok?
While the Electric Tape Challenge is not dangerous, it may be controversial to some. Set to a remix of Tove Lo's "Habit," TikTokers start by placing their hand underneath their shirt and moving it up and down so it appears as though your heart is beating.
After doing a few arm movements, TikTokers are then lifting up their shirts to reveal two strips of black electrical tape over their nipples.
The PG-13 challenge may possibly be a bit concerning for parents as the app is very popular among teens under the age of 18. While this latest TikTok trend is definitely cringey, it is not as dangerous as some of the more recent challenges that have surfaced on the popular social media app.
Article continues below advertisement
Please do not attempt the Penny Challenge!
Another viral challenge that is sweeping the internet is the Penny Challenge. Overall, it's very dangerous and users should not be participating in this passing fad.
As a kid, many of us learned not to play with electrical outlets because you could get electrocuted or a spark could start a fire.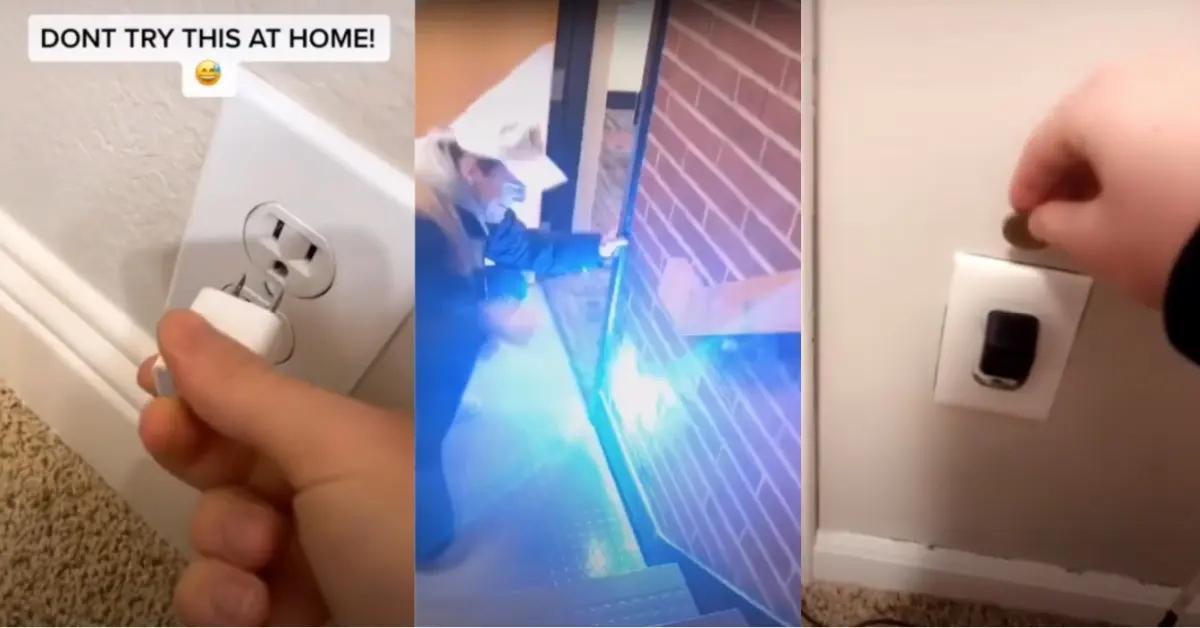 Article continues below advertisement
Well, TikTok users tossed that golden rule to the side (more like out the window) and decided to attempt the Penny Challenge, which is also known as the Outlet Challenge. So, what exactly is this dangerous trend?
TikTokers have been posting videos of themselves plugging a phone charger only half-way into an outlet and dropping a penny on the exposed prongs.
If the metal touches the charges, it can cause an electric spark, which could cause an electrical fire. Doing this viral trend could also damage the home's entire electrical system.
Though there have been ample warnings against participating in this trend, teens are still hoping to nab 15 minutes of fame and get their videos to go viral.
Back in January, two teens from Plymouth, Mass. attempted this viral challenge at their high school and scorched a classroom outlet. Following the incident, the 15-year-old boys faced criminal charges, including two counts of attempted arson and two counts of malicious damage to property.
Luckily, no one was injured during the Penny Challenge.