TikTok "Gas Hack" Goes Viral After Woman Fills Tank for 33 Cents
A woman's viral TikTok has folks wondering just how in the world she was able to pay so little at the pump.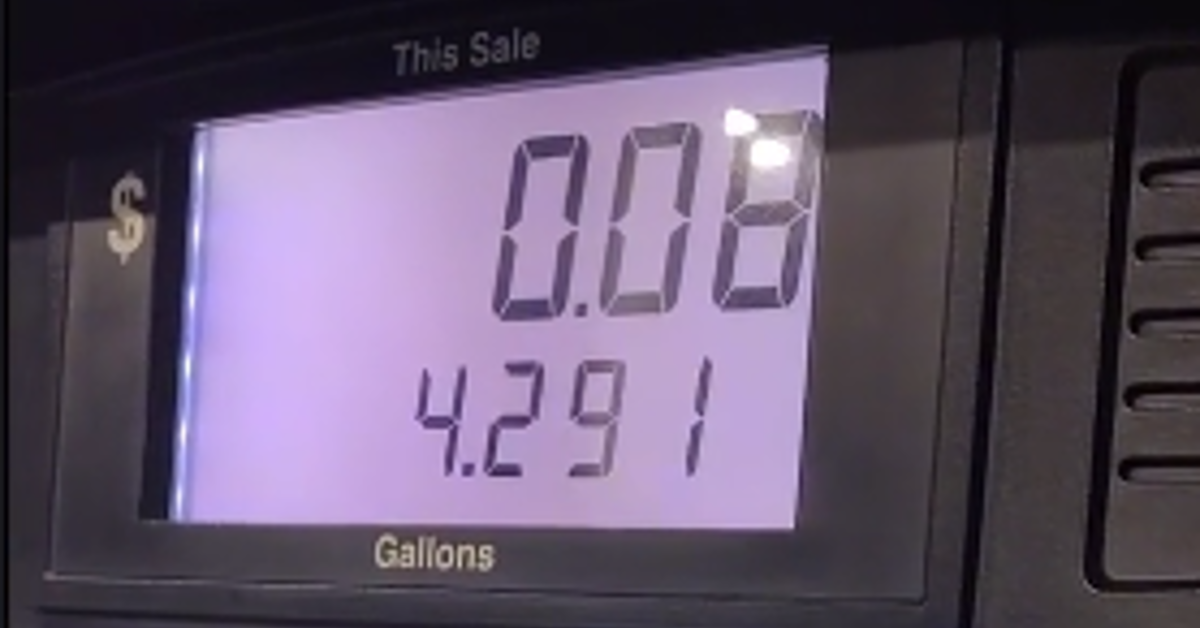 When you're a kid and you dream about the days of owning and driving your own car, you rarely think about all of the costs associated with it. From exorbitant maintenance costs thanks to large-scale planned obsolescence to skyrocketing insurance premiums in some of the more densely populated areas of the country, and the ever-fluctuating state of fuel costs, owning and operating a vehicle is a big-time chore.
Article continues below advertisement
And while you can certainly do your homework to find the most reliable cars on the road and figure out how to perform the maintenance on them yourself, and compare car insurance rates, there's not much you can do about gasoline costs, unless you go fully electric and strategically find a way to charge your vehicle for next to nothing.
Your wallet is pretty much at the whim of the pump if you need a car to commute long distances, but what if there was a way to "hack" the gas pump so when you fill up yourself, you can squeeze more gallons out of every penny?
One TikTok user managed to get tons of folks on the app going with a video that shows her filling up her tank with just 33 cents. Yes, you read that right.
Article continues below advertisement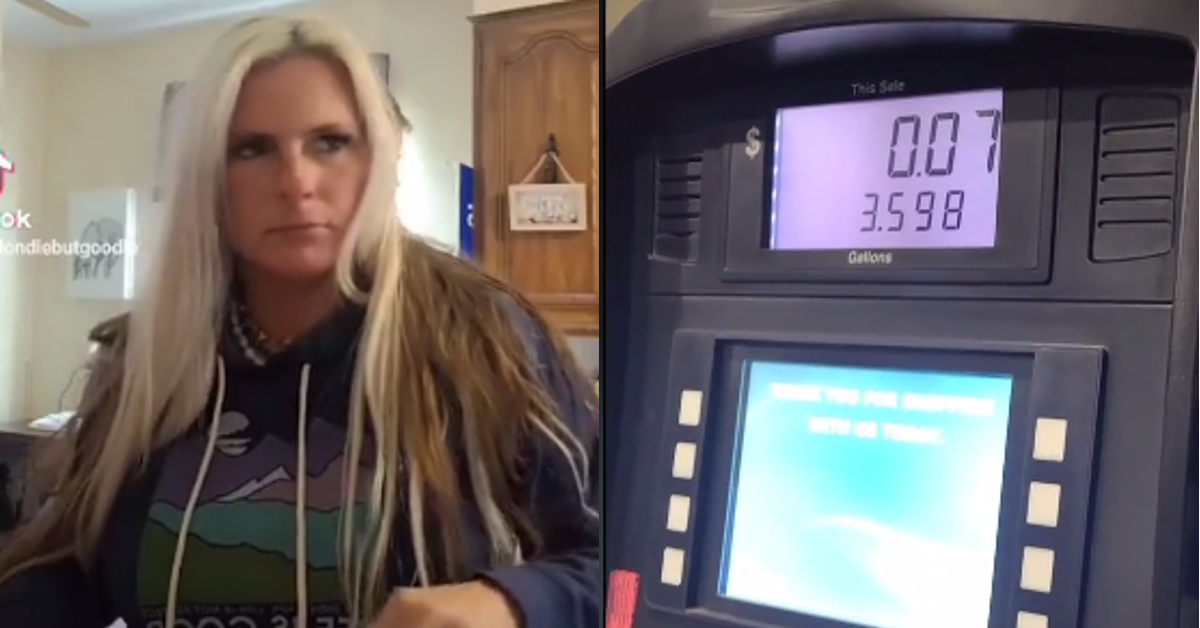 User @blondiebutgoodie posted a clip with a caption that reads, "I have a cheat code for the pump." If you've ever watched the gas pump display as you're filling up, you're probably no stranger to the sinking heart feeling of watching the dollar amount rapidly escalate as the amount of fuel being dumped into your vehicle appears to trickle in ever so slowly.
Article continues below advertisement
However, in @blondebutgoodie's video, it's a full-on opposite day. The amount of gasoline pouring into her car increases while she's only incurred a few pennies of charges.
TikTokers wanted to know the secret, with several people promising to Venmo her if she shares "the cheat code."

Article continues below advertisement
Others lampooned her "Shh...don't tell anyone" post by highlighting the absurdity of posting that and then proceeding to post video footage for the entire internet to see.
In the first video, we see that she was only charged 9 cents for about four and a half gallons of gasoline. But in her follow-up clip, she shows what a full tank cost her: over 17 gallons for just 33 cents. Not bad.
Article continues below advertisement
So how was she able to get so much gas for so cheap? Well, a comment in the follow-up video explains why: "I guarantee there is a rewards program that gave her so much off per gallon, and she saved it up and used all of it. I do the same thing!"

Article continues below advertisement
And @blondiebutgoodie conceded that this was precisely the case. She signed up for a Perks Card at Shop'n Save grocery stores, a Pennsylvania-based retail chain. The perks give shoppers savings at the pump; the more you shop, the more rewards you get.
Many credit cards do the same in the form of cashback rewards programs. The Costco Citi Card gives you 4 percent cashback for what you spend at the pump, so four bucks for every $100 you spend. Not too shabby.
Article continues below advertisement

@blondiebutgoodie also mentioned that she thought using her rewards would ultimately give her a full tank for free, but 33 cents is pretty darn good, especially when you consider that at the time of this writing, a fill-up in Pennsylvania, based on average gas prices in the state, would've cost her $62.
So are you signing up for a perks card right now?