Love Boiled Eggs but Always Mess Them Up? This Viral TikTok's Got Your Back
This TikTok recipe for boiling eggs is taking over the platform and promises to deliver perfectly boiled eggs every single time. Take a look.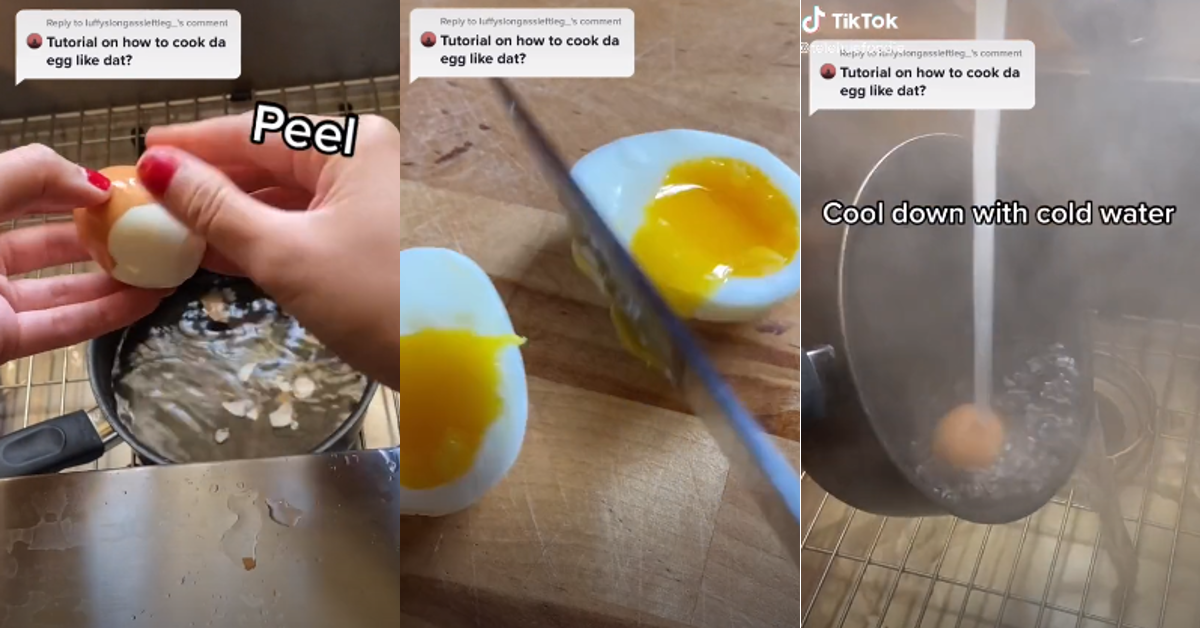 Eating healthy foods you love can be annoying sometimes, mostly because of the time and technique it takes to prepare them. If you add together the half-hour it takes to prepare and clean up breakfast every single morning over the course of a year, you're left with 182.5 hours in total.
Article continues below advertisement
And when you're facing a particularly hectic day, 30 minutes is a heck of a long time. Especially if you're dealing with particularly finicky foods, like boiling eggs. But this TikTok recipe promises an easy solution.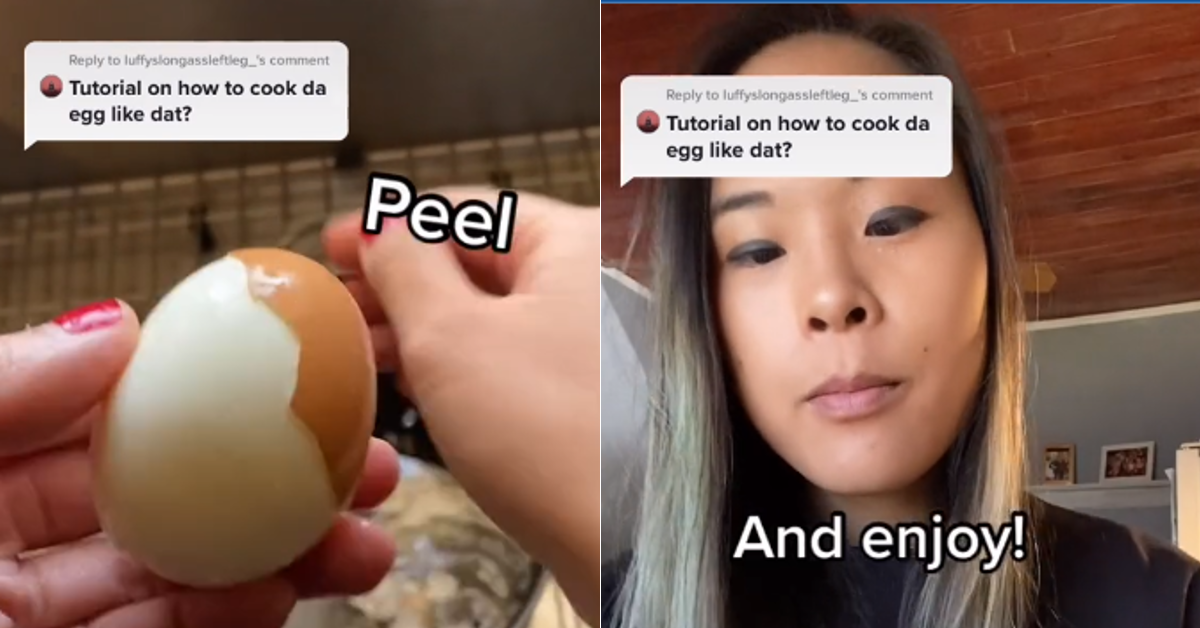 Article continues below advertisement
What does the egg boil recipe on TikTok consist of?
Boiling eggs doesn't really require all that much in terms of prep, kitchenware, or time. Here's what this TikTok recipe popularized by user @itslisanguyen requires:
Eggs
A pot filled with water
A spoon
A bowl of water and ice
That's it! So as long as you have the aforementioned items and some patience, then you'll be able to make what folks on the video-sharing app claim to be the perfect, easy-to-peel boiled eggs.
There's nothing more annoying than boiling these suckers and then ruining a perfectly good egg because the shell sticks to them and then you end up with a jagged, sad ovoid and precious fats and protein being tossed in the garbage.
Article continues below advertisement
For this recipe, first you'll need to know how you like your boiled eggs. Making ramen and want them soft? Leave them in the boiled water for 4-6 minutes. Want them medium boiled? 8-10 minutes. Hard? 12-16 minutes.
Here's what you'll need to do:
Fill your pot with water and place the eggs in it. Boil that bad boy until it starts bubbling. When it does, turn off the flame, take the pot off the stove, and then cover the pot, leaving the eggs to "soak" in the water for the desired amount of time to get the consistency that you want.
Retrieve the eggs with your trusty spoon.
Place the eggs in your ice bath bowl for 10-15 minutes.
Take those bad boys out with your spoon and dry them off.
Gently roll them on your table or countertop and peel away, stress-free.
Article continues below advertisement

Tons of TikTok users swear by the method so they can get access to a yummy and quick protein fix. But there were some who criticized Lisa for only boiling one egg at a time.
Maybe she just wanted one egg, or maybe that's all she had! I'm sick and tired of folks egg-shaming people online.
Article continues below advertisement

Other people commented that some folks cook their eggs way longer than Lisa does. One user by the name of @Poop (literally) says that their mother lets their eggs boil for 30-60 minutes.
Article continues below advertisement

There are other egg boiling hacks aside from this trending TikTok.
Some folks boil their eggs with salt and white vinegar in the water. The combination of the two ingredients supposedly makes the shell easier to peel from the egg.
Article continues below advertisement

What's your favorite way to eat boil eggs? Personally, I think an egg salad sandwich is the way to go. Then again, that just requires even more work and time. You could always just get pre-boiled and pre-peeled eggs! Just make sure they're not associated with any listeria outbreaks.