TikTok's Latest Viral Prank Known as "Oating" Looks Oddly Familiar — Here's Why
What is the viral TikTok prank known as oating? Young adults are participating in the challenge, which is a parody to Smirnoff's "icing" challenge.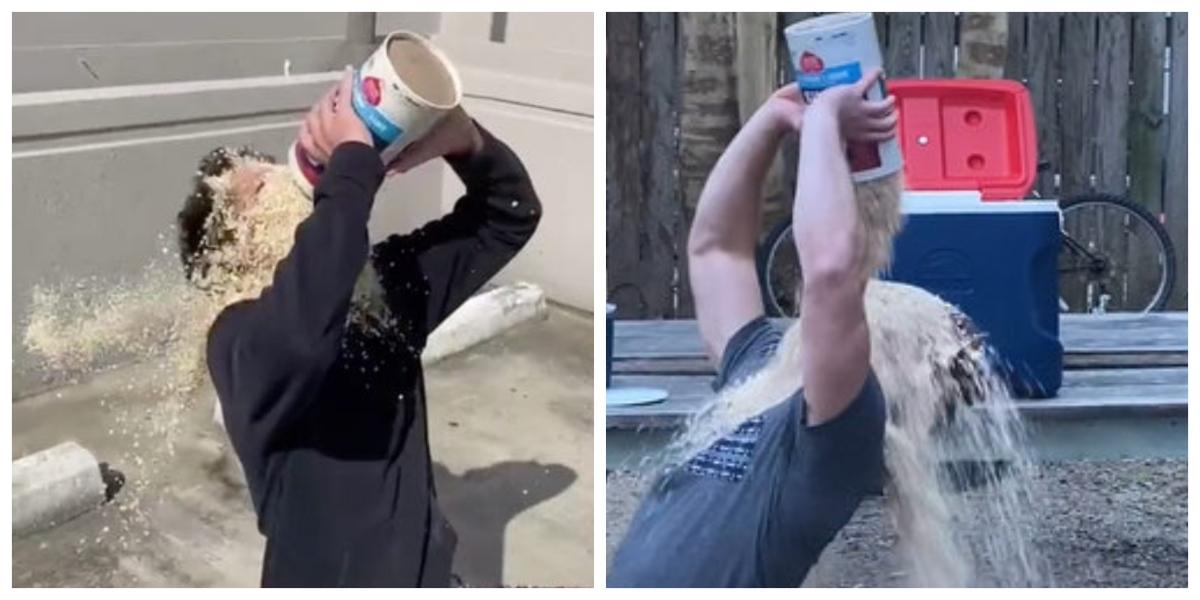 The Gen Z app TikTok has launched many challenges, viral moments, dances, and pranks. One gag that has recently gone viral this fall is known as "oating," which is a twist on a college trend. So, what exactly is oating and who started the fraternity trend? Plus, is it safe to participate? Keep reading to find out more.
Article continues below advertisement
What is the TikTok "Oating" prank?
While it remains unclear where this new viral trend originated, the prank consists of friends hiding a can of raw oats somewhere for their friends to find. Once a person finds the oats, that individual gets down on one knee, opens their mouth, and dumps the oats over their face.
Yes, we know it's very silly, but most of these viral TikTok trends are. However, oating may look familiar to some young adults.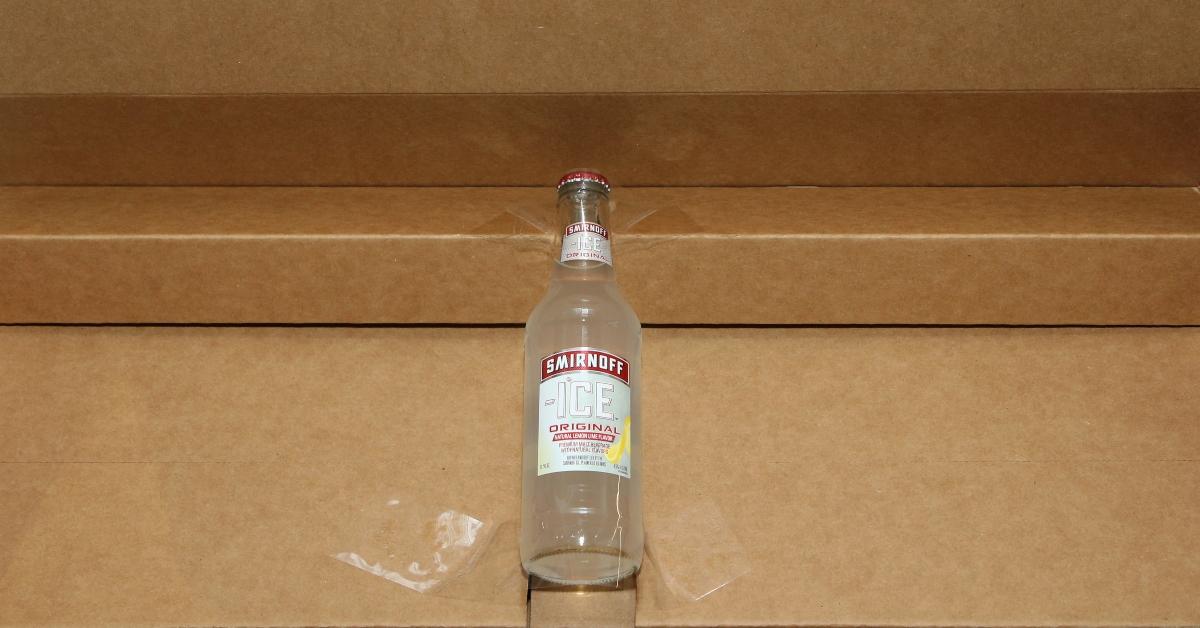 Article continues below advertisement
If you were a college kid in the past decade, you've probably become familiar with the term "icing." It's a drinking prank that involves friends hiding Smirnoff Ice bottles for their bros to find. Once found, that person is expected to drop to one knee and chug the bottle. "You got iced," was a common phrase used in the past decade, especially among collegiates.
The college party game went viral across the United States, and many young adults even did the "ice challenge" at their weddings.
While we can't imagine "oating" being a hit at weddings, it has become a viral prank on the social media app among young adults. In one video, one guy's friends (or as Drake would say "broskis") pretended that the oven was stuck. When the man reached to open it, he found the can of raw oats.
"Oh, come on guys, who oated me?" he said before dumping the oats over his face.
Article continues below advertisement
But, it's hard to take oating too seriously. While many icing pranks saw people chug the alcoholic beverage, oating seems to just be a parody of the college trend. Many videos seem to suggest that everyone is in on the joke with their exaggerated voices and movements.
Article continues below advertisement
While the prank is seemingly harmless and simply for laughs, swallowing raw oats could potentially lead to internal issues. According to Heathline.com, raw oats are safe to eat if they are soaked in water, juice, milk, and ect. But, if you simply swallow dry raw oats, it could reportedly lead to build-up in your stomach, which could result in indigestion or constipation.
So, if you're going to participate in this prank, just be safe. Keep your eyes closed and try not to swallow any dry raw oats. We can't imagine this challenge will have the same longevity as "icing," but it has created some viral moments.