These TikTok Collector Cards Are Super Limited Edition
Videos of TikTok collector cards have been making the rounds on TikTok. How can we our own TikTok collector cards?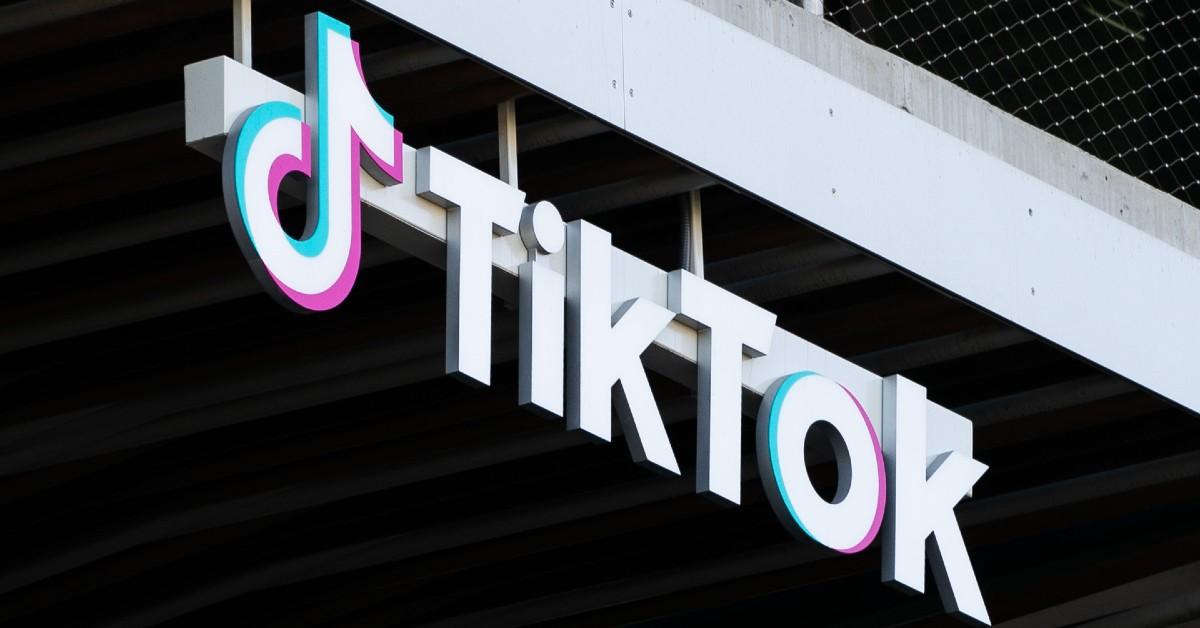 TikTok has taken over our screens this year, between becoming one of the most popular social media platforms and being the centerpiece of a Trump administration effort to ban it. However, one user's TikTok collector cards continue to make their rounds and we all want them. Duane Shoots Toys has been sharing videos of TikTok collector cards and we can't get enough! How can we get our hands on these '90s-style modern day relics?
Article continues below advertisement
TikTok collector cards are made by popular TikToker Duane Shoots Toys.
TikTok has brought several normal people (just like you and me!) right up to fame, launching many surprise users into stardom through their viral videos. His TikTok collector cards have catapulted him even more into viral TikTok celeb. Duane Shoots Toys has been able to brilliantly capitalize on TikTok stars. He first gained popularity by making TikTok videos of miniature TikTok relics in what he called a TikTok Mystery Mini Box.
Duane Shoots Toys started out as a miniature toy artist, meaning he makes mini objects and shoots videos of them! How cute is that! We love well-built, realistic looking tiny things, and Duane Shoots Toys is the master.
Article continues below advertisement
Once his TikTok Mystery Mini Boxes took off, he started making TikTok collector cards. These are basically Pokemon card-style holographic collectibles of famous TikTokers and TikTok trends. Duane has placed these cards into high-end glass card cases, further raising their expected value.
Article continues below advertisement
There have been three series' of TikTok collector cards.
In his most recent pack, Duane featured the vintage Martha Dumptruck trend, Shy and Awkward Guy, and the viral Wipe It Down Challenge. Some users got excited when they saw themselves in his most recent pack, like Sienna Mae and Blu DeTiger. Other users made requests for who and what they wanted to see. Duane has been super creative in how he puts viral users, trends, and more into these limited edition collector card packs.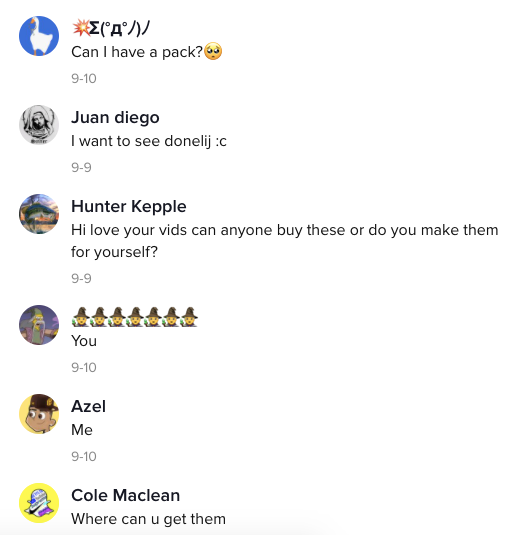 Duane Shoots Toys created his most recent series in September of this year. He announced the new series in a TikTok video of the box holding all the cards. He asked fans who and what they'd like to see on the new cards, but many fans asked how they could get their own packs of TikTok collector cards!
Article continues below advertisement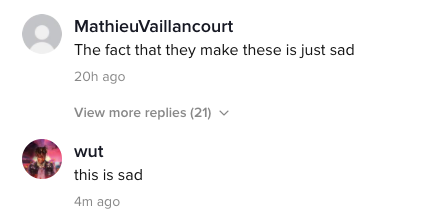 Other fans were simply confused, as it seems many thought the cards were made by TikTok and that people were actually buying them!
Unfortunately, TikTok collector cards are not for sale.
After searching the web far and wide, it seems there's no way to get our hands on these creative nostalgia TikTok collector cards. They're not on Amazon, Ebay, or even Duane Shoots Toys' very own Redbubble account, where he sells his artwork.
Fans have been asking Duane Shoots Toys since day one of the cards' release how they can get their own, but it seems like these limited edition babies are for his hands only! However, while he's crushing it on TikTok, it's always great to support independent and entertaining artists, so definitely be sure to check out his store.