The TikTok Mystery Mini Box Series Makes Mini Versions of Your Favorite TikToks
In a new trend going around TikTok, user @DuaneShootsToys recreates your favorite TikToks with different mini brand items — and it's great.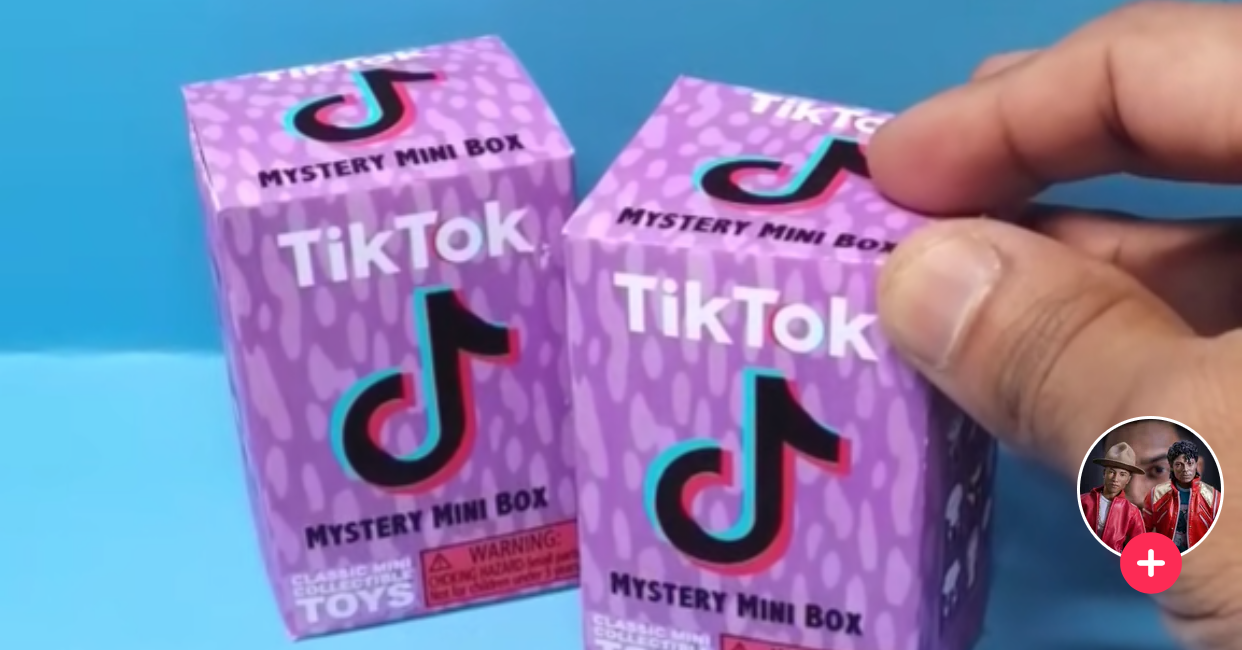 If you're not regularly on TikTok (aka, Vine's replacement app), then you're probably a little behind on some of the most popular memes going around on the internet right now. They range from hilarious and niche like Vine's humor was, to completely crazy and weird. Recently, TikTok users have started receiving backlash for the "Lucid Dreams" challenge, which some say predicted how rapper Juice WRLD would die.
But in other weird TikTok news is the TikTok mystery mini box trend. Let's explain.
Article continues below advertisement
User @DuaneShootsToys started the TikTok mini box trend.
Duane, who has a YouTube channel, TikTok account, Instagram and other social media accounts dedicated to toy photography and reflecting pop culture in toys, started the trend on his TikTok account. The first TikTok, posted to his account on Nov. 4, shows him opening a mini box with the TikTok logo on it. Inside, he says, is a miniature item relating to a different TikTok trend.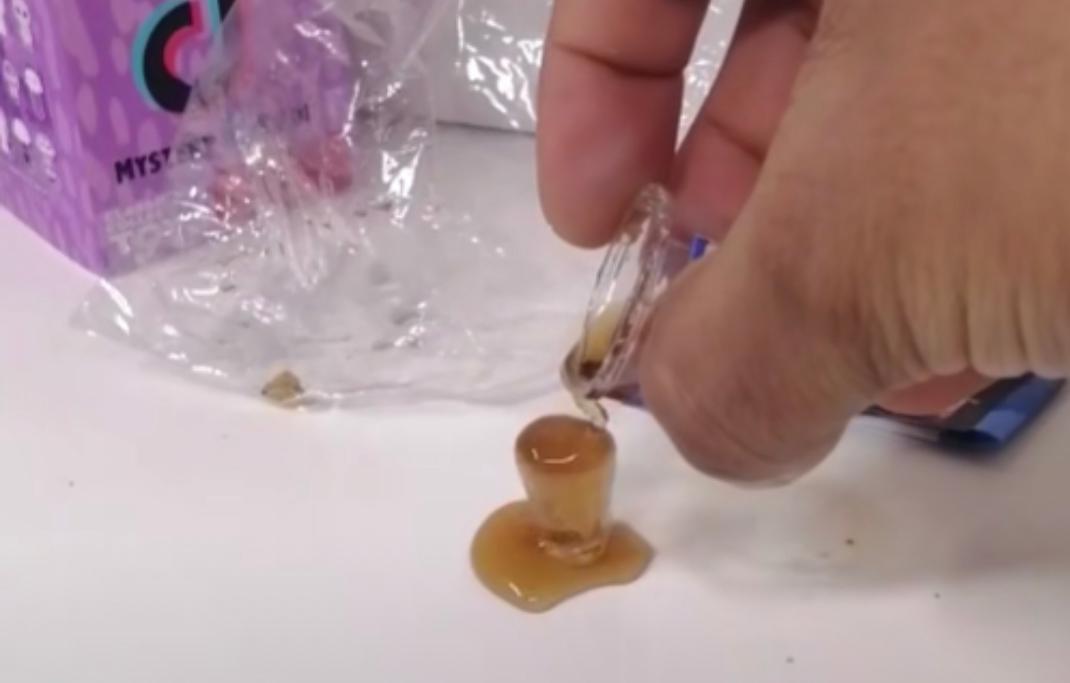 Article continues below advertisement
The first box he opens has a mini can of Pepsi and a mini glass, which he then pours into the glass while a song plays, referring to a popular TikTok previously posted.
Other TikTok users thought it was hilarious, asking where they could get one of their own. The first video currently has 18 million plays and 3.4 million likes, as well as countless reaction videos from other users.
He's got six installments in the series now. 
Currently, Duane has six TikTok mystery mini-box videos on his account, all referring to different popular TikTok trends. The second, featuring a micro Harvard sweater, is a reference to user Danielle Cohn's TikTok where she dances around in a similar cropped Harvard sweater.
Article continues below advertisement
Other notable features include a mini chicken leg for "chicken leg piece," a hydroflask for the VSCO girl meme, a dog and laptop for the Google translate meme, and mini noodle weenie dogs in a nod to Kombucha girl Brittany Broski's TikTok.
In total, Duane's mystery mini box series has over 28 million views combined.
Article continues below advertisement
Unfortunately, you can't get your own TikTok mystery mini box.
Since Duane's entire brand is toys (and most recently, mini toys), he's likely creating these boxes himself, and they're currently not an item for sale.
The series is closely related to the rest of his account's content, as most of his other videos involve him showing off other miniature items, usually of notable brands.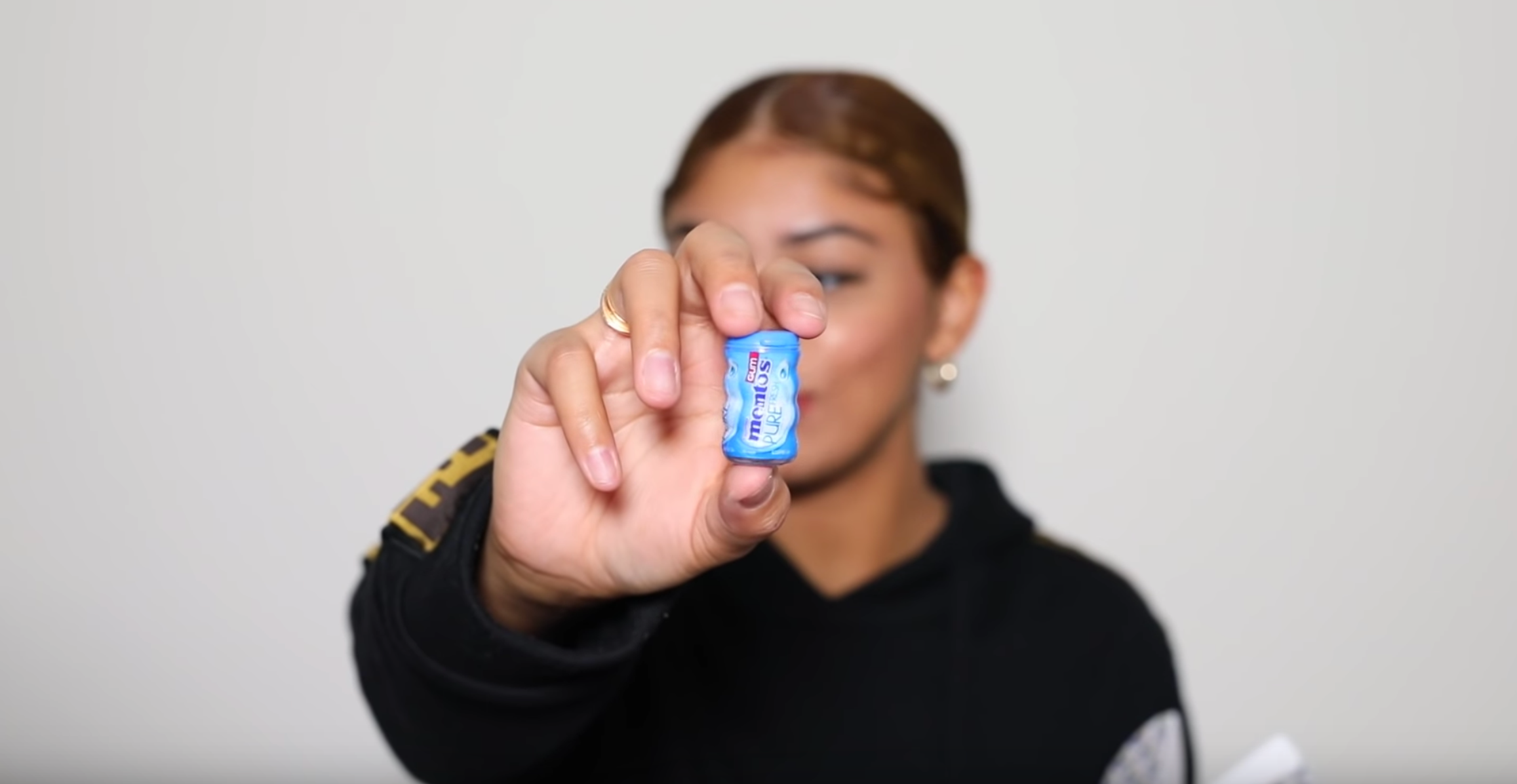 Article continues below advertisement
Duane's series is a play on the mini brands trend going around.
While there isn't anyone else on the platform unboxing miniature versions of popular TikTok relics, everyone else on the platform is caught up in the mini brands trend.
The toy brand Zuru recently started a new line of products, called "5 Surprise Mystery Mini Brands." These toys are literally just that: miniature versions of different popular brands.
The toys come in a ball, and like a lot of different miniature toys lately, each ball has a different random selection of five mini items inspired by your favorite brands. The products range from apparel (think: Nike) to food items, and there is no way to know what items are in the ball that you buy.
TikTok users have been unboxing and using their various mini brands like crazy, using them to reenact popular memes or create their own.