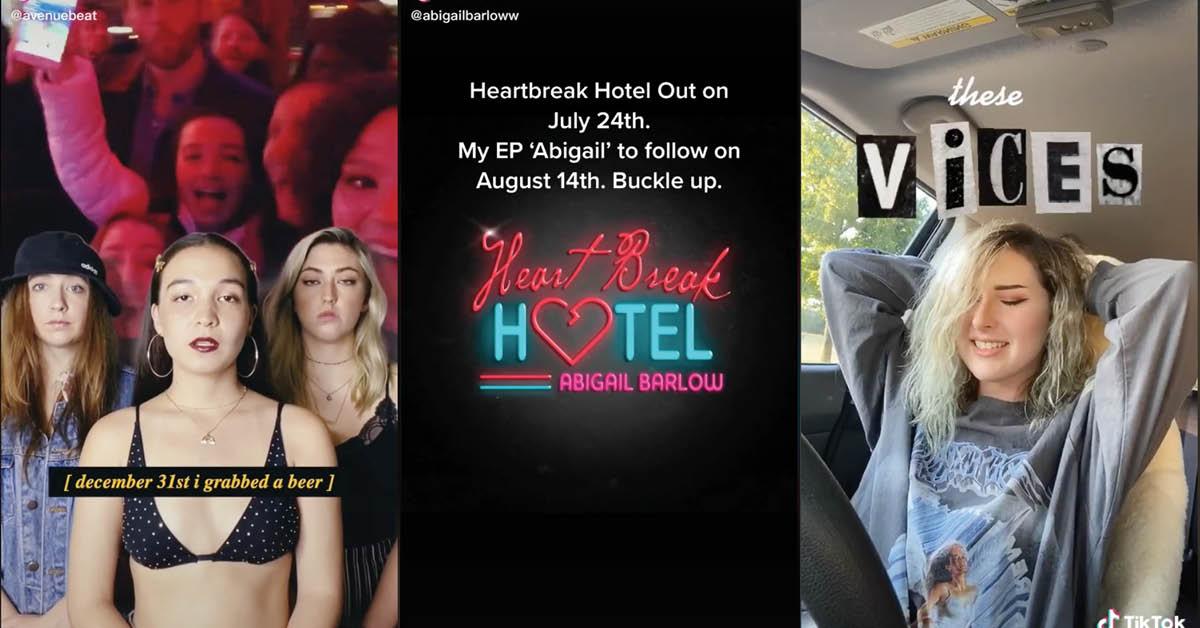 Songs That TikTok Helped Blow Up
There's really nothing like the power of social media — and TikTok alone has helped blow up some of the most viral songs on the internet right now. While there are definitely tracks that were destined to do just fine on their own, there are other songs that would've never gotten the recognition they deserved if not for the help of social media apps like TikTok.
These are some of the most popular songs on TikTok right now — and you've probably heard them, even if you're not on the app.
Article continues below advertisement
"F2020" by Avenue Beat
When the girls in Avenue Beat first put out a short clip of "F2020" on TikTok, they did so because they claimed their label wouldn't let them release it.
"day 1 of tryna get this song we wrote to pop off so our manager will let us release it lol heLP," the group captioned their video.
It didn't take long though, because the video now has more than 15 million views and 3.8 million likes. The song was released on Spotify in July 2020, and the audio has thousands of videos set to it on the app.
"WAP (feat. Megan Thee Stallion)" by Cardi B
We all knew as soon as Cardi B dropped this insane banger featuring Megan Thee Stallion that it would pop off — but you have to admit that TikTok helped it out just a bit.
The song's audio on TikTok has more than 3.4 million videos and a dance created by choreographer @besperon. It's almost impossible to scroll through your "For You" page without coming across at least a few videos set to the audio. If you like enough of them, you'll eventually also get the remixes on your page.
Article continues below advertisement
"Heartbreak Hotel" by Abigail Barlow
This is another song that found its success thanks to TikTok. When artist Abigail Barlow initially posted a short clip of the song while she was working on it in July, it quickly became a hit among those who listened to it. The video now has 4.8 million views and 1.2 million likes. Shortly after Abigail released the sneak peek on TikTok, she published the song independently. It now has almost 4 million streams on Spotify.
Article continues below advertisement
"Vices" by Mothica
Before sharing a small snippet of "Vices" in a video on TikTok, Mothica was working on her album and was listening to the masters of it. She decided to share a short clip of the song in a video, which quickly blew up.
The original video has 5 million views, and the song, which Mothica released on Spotify not long after, has more than 7.5 million streams.
Article continues below advertisement
"M to the B" by Millie B.
Let's be honest: "M to the B" isn't even the actual name of this song, but it's what everyone on the app knows it by. What started as a diss track in 2016 has since become one of the most-used sounds on the app, with more than 6.7 million videos set to the 10-second audio clip.
The sound blew up when TikTok star Bella Poarch made a video with the Face Zoom filter bobbing her head along to the song. It's now the app's most-liked video with more than 36 million likes.