These Top TikTokers Have Made Serious Bank From Their Online Popularity Contest
Who are the highest earning TikTokers on the internet? The names on this list probably won't surprise, but the amount of money they made just might.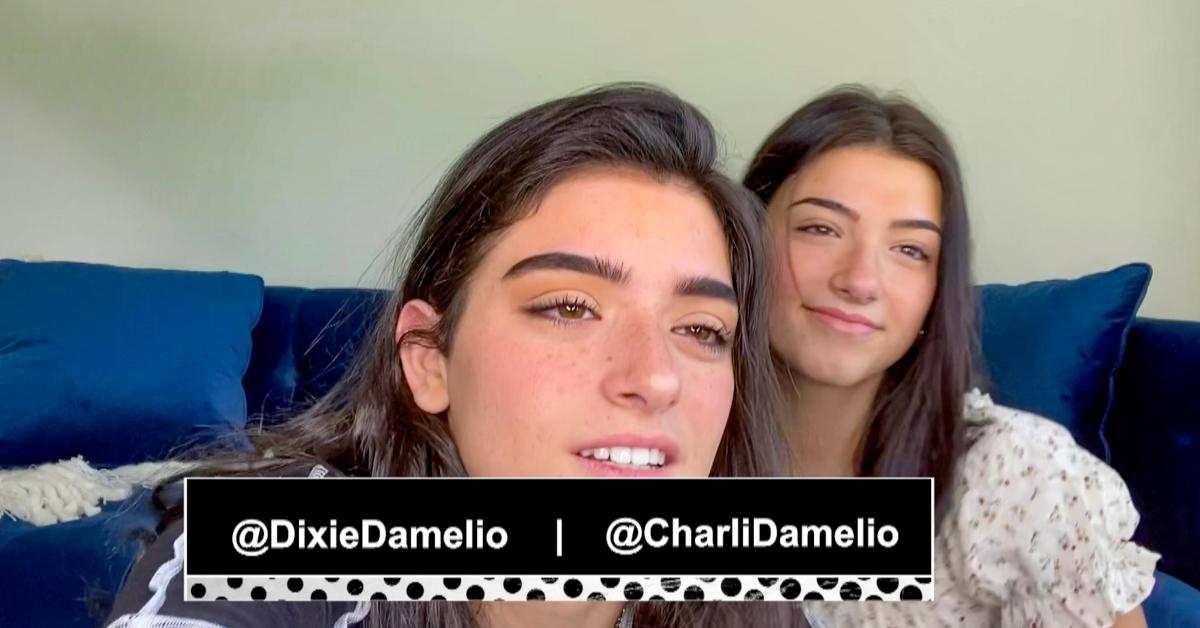 It's no surprise that some of the most popular people on social media look like the kids on a table that I'd probably not be allowed to sit with had I gone to the high school out of Mean Girls or take your pick of any coming-of-age teen comedy that pits nerds vs the "cool kids." TikTok has proven that this culture is alive and well and that popularity can equal huge profits. Just ask these highest earning TikTokers.
Article continues below advertisement
So who are the highest earning TikTokers on the platform? Addison Rae Easterling sits at the top of the list.
The childhood competitive dancer is no stranger to popping off dope moves: She's been doing it her entire life. While attending college at LSU she signed up for a TikTok account and started posting clips of her dance routines to the platform. It didn't take long for profile to start blowing up and then people all around campus were asking to take photos with her. She says she remembers the exact day she hit 1 million followers (Oct. 27, 2019).
It didn't take long until she was posing for Fashion Nova ads and said smell ya later to the school life. She shipped out to Los Angeles and became a part of Hype House, a collective of content creators who cross-promote each other's content and help secure branding deals. She's shilled goods for Reebok and Daniel Wellington, a watch brand. Her estimated TikTok earnings according to Forbes? A whopping 5 million.
Charli D'Amelio is no slouch either.
Charli was born in 2004 but has already earned a whopping $4 million off of her TikTok career. Her first TikTok post was only in June of 2019 and she's absolutely, positively blown in omnipresence. The young dancer was invited by Bebe Rexha to perform on stage at Brooklyn's Barclay Center which only upped the young woman's popularity.
She's currently the most-followed Tiktoker, has appeared on The Tonight Show with Jimmy Fallon, was sponsored by Prada to go to Paris Fashion Week, was in a Sabra hummus Super Bowl commercial, and made a ton of videos for Hype House with her sister Dixie. Oh yeah, and she's been the subject of ire, scorn, and sexual assault threats by Lovely Peaches, who's found her life pretty much entirely ruined by going after Charli. Nobody puts baby in a corner.
Article continues below advertisement
Dixie D'Amelio earned a ton of cash: $2.9 million.
Charli's older sister has a huge following too. She left Connecticut with her sister after they blew up on the platform. She's signed a clothing deal along with her sister for Hollister, along with a Morphe cosmetics sponsorship agreement, which helped to further pad her $2.9 million net worth. She also is attempting to launch a music career. Her track, "Be Happy" was YouTube's No. 1 trending video and even beat out the premiere of a Travis Scott and Kanye West collab track that debuted the same day.
Article continues below advertisement
Loren Gray managed to secure herself $2.6 million without any agents or managers.
Looking straight like a pretty bully out of central casting, Loren Gray was beating out pretty much everyone on the platform and managed to get herself some ridiculous sponsorship deals with the likes of Skechers, Burger King, Hyundai, and Revlon. Loren stated that poor management early on in her career really inhibited her growth potential, so she ditched her entire management team.
Article continues below advertisement
As for her Revlon deal, she seems really proud of the fact that she's able to create content for them as opposed to just reading off of a script they give her. "It's more of a creator role than just doing what someone says for 60 seconds. They're very flexible and give me a lot of creative freedom."
Article continues below advertisement
Josh Richards is worth $1.5 million.
Josh has been talking a lot about optimizing income potential and learning "how to properly monetize" TikTok followings into a way of serious cash, which might come as a surprise to fans who initially followed his Sway House shenanigans. The collective of creators were known for crazy (non-social distancing) parties and mischief, as well as the arrests of two of its members on drug charges.
Article continues below advertisement
He's left the home since then and has taken part in some big business moves — launching his own talent management company, TalentX, along with his own energy drink called Ani. He's also a stakeholder and CSO of Triller, a TikTok alternative that's looking to lure some users onto its platform.
Article continues below advertisement
Michael Le wants to expand his $1.2 million net worth by pushing 5-year-old-plus content.
Michael produces tons of content in a massive 9,000 square foot home called the "Shluv House" which kinda stands for "self love." He seems very confident in his video making abilities, stating that he knows how to make every clip "be a skit" because he knows "how to pull it all together." He's published two of some of the most-viewed videos on TikTok, one of him and his 5-year-old brother wearing identical outfits gyrating with their hands up in the air while riding down an escalator.
Article continues below advertisement
Michael also believes that there's a huge untapped market of content for 5-year-olds and above. So he's currently working on that.
Article continues below advertisement
Spencer X also raked in about $1.2 million.
The beat boxer was struggling to leverage his millions of followers into a profitable career, that is until he was able to score sponsorship deals with Oreo, Uno, and Sony. Spencer is pretty "old" by TikTok standards. The dude was born in 1992. He's currently working on his first batch of music singles and hopes to become the first ever beatboxer to really make it big.