Watch out, Gen Z! Millennial Dance Moves Are Taking Over TikTok
TikTok's Millennial Dance Challenge is bringing back classic dance moves like the Dougie, Running Man, and the Tootsie Roll. How many do you remember?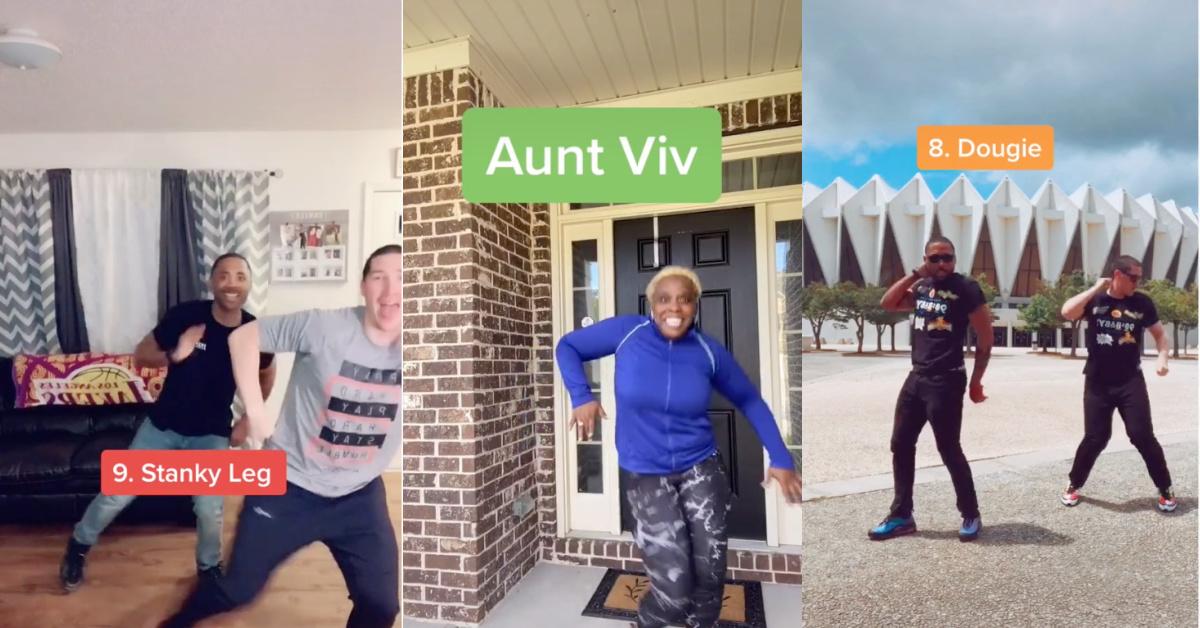 When you scroll through your TikTok For You Page, you're guaranteed to see plenty of people dancing. TikTok dances have become an integral part of the app. However, these dance moves are quite different from the dance moves that many of us grew up with. Unless you come across videos from the Millennial Dance Challenge, that is.
Article continues below advertisement
While Gen Z has certainly staked their claim on TikTok, there are also plenty of millennials creating content on the app. It was only a matter of time before we started seeing dance moves of yesteryear start gaining popularity on TikTok. Move over, Renegade!
Article continues below advertisement
What's the Millennial Dance Challenge on TikTok?
This particular dance challenge can be traced back to TikTok users @nate_t3xas and @vonte_swang. They've uploaded several dance videos together, but a few of them have really taken off and gotten popular on TikTok. Together, they created the Millennial Dance Challenge, and it's pretty much exactly what it sounds like.
Basically, the Millennial Dance Challenge videos feature iconic dance moves from decades past. If you're only used to seeing typical TikTok dances (which, for the most part, don't require whole-body movement), watching these guys do the Dougie, the Aunt Viv, and the Stanky Leg could be quite a shock — but in a good way!
Article continues below advertisement
The guys also developed the "GenX and Millennial Takeover" Challenge, which is essentially the same thing: a bunch of throwback dance moves like Will Smith's Running Man, the Humpty, the Tootsie Roll. If you grew up in the '80s and '90s, you know exactly what we're talking about. (And if you didn't, you're probably very confused. Sorry!)
Article continues below advertisement
Tons of people — of all ages — have been making their own videos following their choreography. It's definitely fun to see grown-up millennials relive some of their favorite dancing memories (even if they can no longer pop, lock, and drop it like the used to). It's also kind of entertaining to compare the dances millennials grew up with to the dances that GenZers are doing.
Article continues below advertisement
A lot of people have commented on the Millennial Dance Challenge videos praising the dance moves they grew up with (and, in many cases, disparaging dance moves that are popular nowadays). "When dancing meant moving your whole body," one commenter wrote, waxing nostalgic and referencing the fact that TikTok dances are usually more focused on moving the arms. "WAY better than today's lazy cheerleader style," said another commenter (who apparently doesn't know how grueling cheerleading can be).
Obviously, there's no need to dunk on new dance moves if you prefer older dance moves. Just like pretty much everything, popular dance moves change and evolve over time. Before too long, grown-up GenZers will probably be making nostalgic videos featuring TikTok dances and posting them on whatever the next TikTok is!
Article continues below advertisement
If you ever find yourself longing to dance the way you used to when you were younger, the Millennial Dance Challenge is definitely made for you. Just be careful. You're not as young as you used to be, after all.