These TikTok Organization Hacks for the New Year Will Make 2022 Feel Less Chaotic
Getting organized for 2022 is a top New Year's resolution for many. Here are some of the coolest, most inspirational TikTok videos to refer to.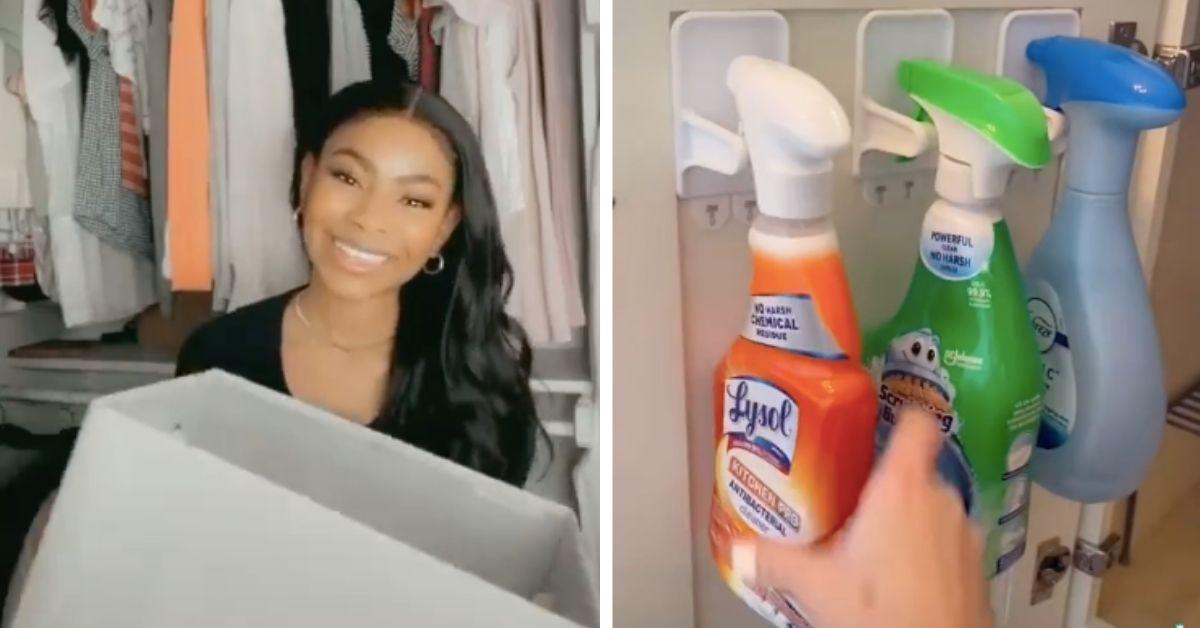 One of the biggest resolutions people have for 2022 is to get more organized. Thanks to several TikTokers who have uploaded helpful content, it's easy to pick up some awesome organizational hacks to get you ready for the new year.
Article continues below advertisement
Some organizational hacks are perfect for keeping your desk and office space clean, while other organizational hacks are better for maintaining a tidy bedroom. Here are some of the coolest, most inspirational, and useful TikTok videos to refer to.
Here's a bathroom drawer hack from @TeresaLauraCaruso.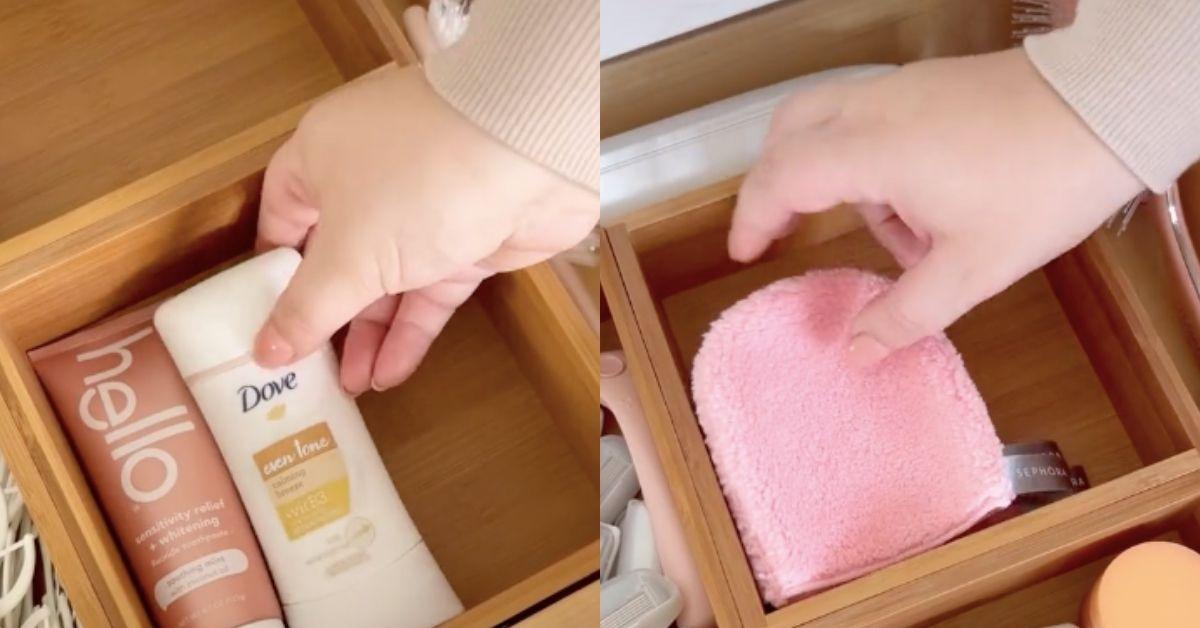 Keeping your bathroom drawers organized doesn't have to be as complicated as it seems. According to an awesome TikTok video from @TeresaLauraCaruso, all it takes is a few mini divider boxes to keep everything in order. In one of the sections, she keeps her flossers and in another section, she keeps her razors. She uses a fourth section for her deodorant and skin care products, and the fifth section she uses for hair clips, rubber bands, and washcloths.
Article continues below advertisement
Here's an creative storage hack from @Marilyn2685.
A TikToker named @Marilyn2685 helped remind her followers on social media that it's easy to make space in your cabinets if you create enough storage with the help of sticky Command strips. She stuck hooks on the inside walls of her cabinets, as well as clear shelves. The area under her sink instantly became far less cluttered! Some of the clear drawers she added are dedicated to her new sponges, dish detergent, and mini hand soap bottles.
Article continues below advertisement
Here's a closet organizing technique from @MalloryHudsonXO.
If you have a super small closet space to work with, like @MalloryHudsonXO does, then this organizational hack is totally perfect for you! In the video, Mallory reveals how adding shelf dividers can make such a huge difference in a tiny closet. She also uses smaller versions of hangers that look like tiny hooks to hang her pants and jeans.
Article continues below advertisement
Instead of using a full-sized hanger for pants and jeans, the small hook version she uses obviously saves a ton of space! Mallory also added storage bins at the very top of her closet that can be filled with just about anything she owns.
Article continues below advertisement
Here's a some refilling containers ASMR from @Kellie_Atkinson.
It's all about having a clean and pristine look for TikToker @Kellie_Atkinson. You can keep your cereal in its original box and you can keep your laundry detergent in its original container, but everything would look a lot cleaner and more organized if you moved those contents over to clear glass or plastic jars. It's way easier to know how much you have left of the products in your home if they're being stored in clear glass or plastic reusable containers.
Article continues below advertisement
Here's a filing hack from @TeachWithHayley.
For current or future teachers on TikTok, following an account like @TeachWithHayley makes so much sense since her TikTok is filled with so many awesome tips and tricks. There are also plenty of organizational hacks she offers that are perfect for everyone across-the-board — not just teachers. The hack she describes in this particular video is all about labeling her daily drawers with colorful stationery to separate what obligations she must handle each day of the week.