The Penny Challenge Is Another TikTok Trend You Definitely Want to Skip
TikTok's Penny Challenge has already resulted in fires and damaged property and could also lead to serious injury. Don't do this one!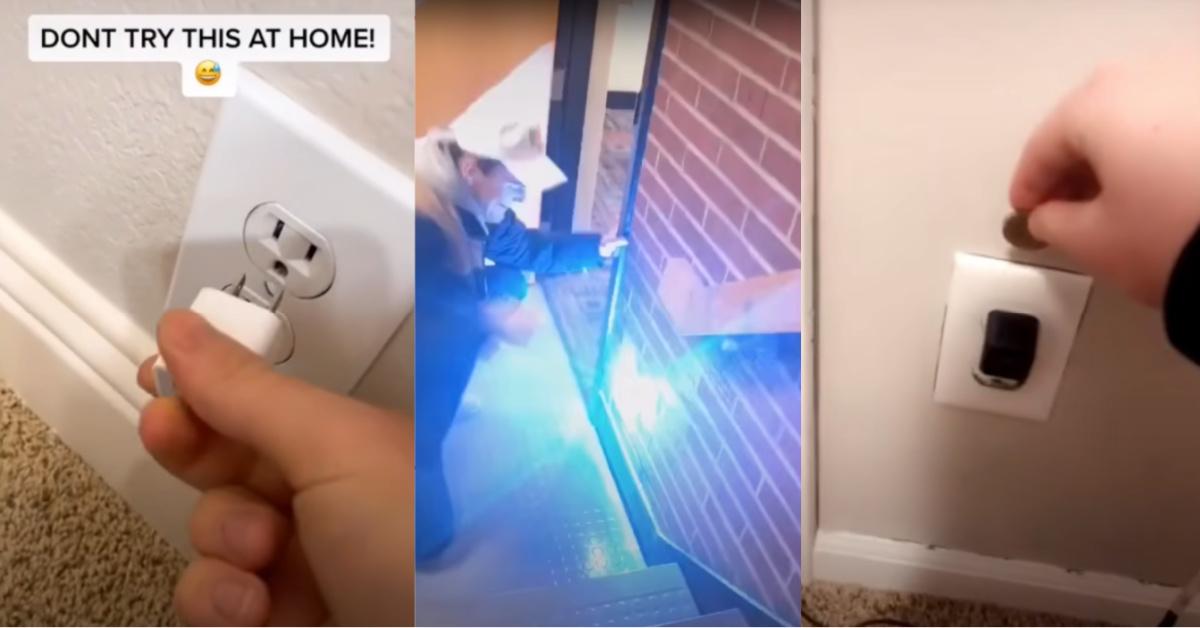 By this point, we know that not all TikTok challenges are created equal. Most of them are pretty fun and harmless, but every once in a while, a TikTok trend comes along that is either mean, ill-advised, or just straight-up dangerous. The Penny Challenge definitely falls into the latter category.
Article continues below advertisement
That's because it involves literally playing with electricity — one of those things that everyone knows you're definitely not supposed to do. Here's what you should know about the Penny Challenge (in short: Don't do it!).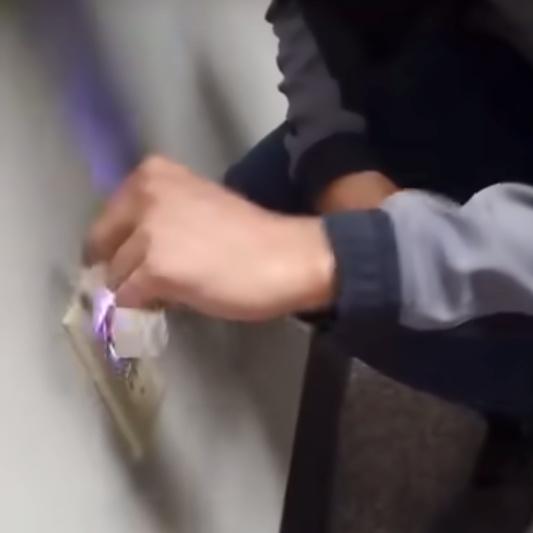 Article continues below advertisement
You definitely want to skip TikTok's Penny Challenge.
If we had to guess, we would say that the Penny Challenge (which is also known as the Outlet Challenge) first started going viral on TikTok because it's very simple to do. All you need is a phone charger, a penny, and an outlet. Basically, the challenge involves plugging the phone charger only partway into the outlet, then dropping a penny into the gap from above.
After reading that, most people instantly realize that it's a very, very bad idea. As soon as the penny touches the exposed prongs on the charger, it can result in an electric spark, which could in turn start a full-fledged electrical fire. Even if it doesn't start a fire, it can seriously damage a building's entire electrical system.
Article continues below advertisement
Since TikTok's user base skews pretty young, some teens who see Penny Challenge videos go viral on the video-sharing app may be tempted to participate in the challenge without fully realizing the consequences. Two 15-year-old boys from Plymouth, Mass. decided to try the trend at their high school back in January and ended up totally scorching an outlet.
Article continues below advertisement
In another case, a student at Westford Academy (also in Massachusetts) started a fire inside the school after doing the Penny Challenge, forcing the entire school to evacuate. Luckily, no one was injured in either of these cases, but the potential for injury was certainly there.
And the consequences aren't limited to doing damage to a building. In both of the above cases, the teens who caused the damage faced criminal charges — the teens from Plymouth were charged with two counts of attempted arson and two counts of malicious damage to property under $1,000. Even though no one was physically hurt, it's obviously not great to have something like arson on your record.
Article continues below advertisement
The Penny Challenge isn't the only dangerous TikTok trend.
The Penny Challenge certainly isn't the first viral trend that puts people in danger, and it's very likely it won't be the last, either. Other dangerous TikTok challenges include the Benadryl Challenge (which involves taking unsafe amounts of over-the-counter medications in order to get high) and the Skullbreaker Challenge (which is pretty much exactly what it sounds like).
If there's a viral TikTok challenge you want to participate in, you're certainly more than welcome to! Just please use a little bit of common sense and do your research before participating in something that could cause anyone harm. That goes for actions that aren't part of viral online challenges, too!