Man Secretly Records Scientology "Brainwashing" Service — "This Is Crazy"
TikTok user Reckless Ben says that he wore camcorder glasses to peep a Scientology service, and social media's shaken up over it.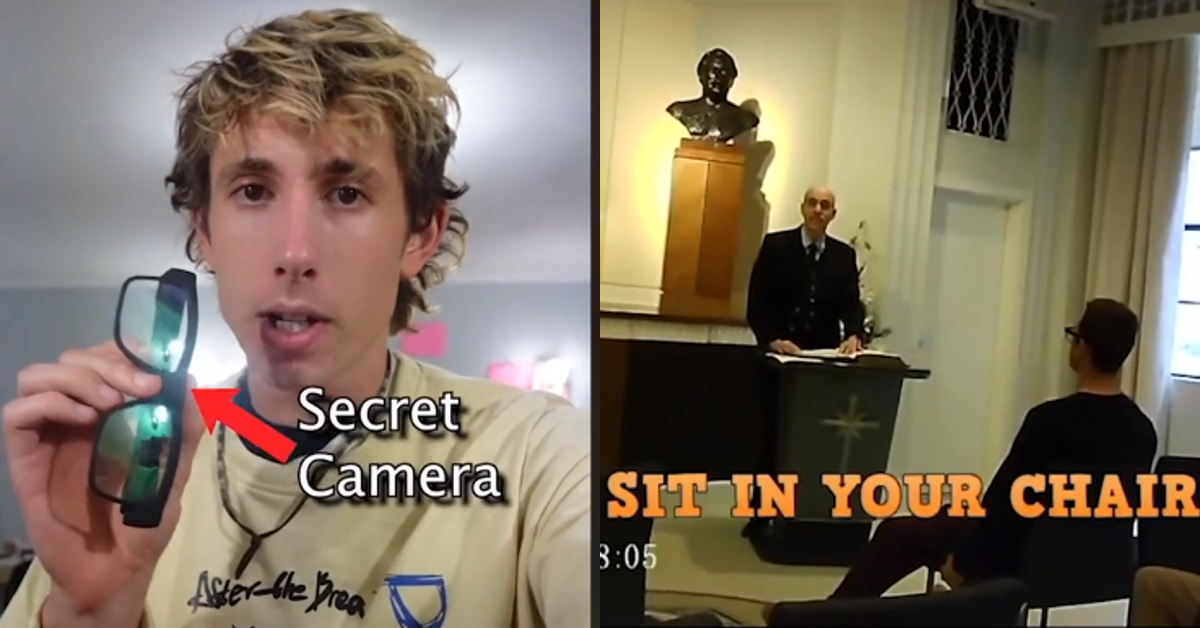 The Oklahoman reported that "more than 400 religion-based wars, conflicts, and purges can be found in recorded human history" and that "people trying to prove that their god can beat up everybody else's god have been killing each other by the millions for millennia."
And while there are plenty of folks who participate in their respective religious ideologies, it's hard to deny the profound violence that's been associated with religion in our species for a very long time.
Article continues below advertisement
And while there are plenty of religions that can be "blamed" for the heinous acts of violence, mass genocides, wars, and conquests of people over time, inevitably, some are more vilified than others. And it's usually ones that are considered more "unconventional."
In recent years, there probably hasn't been a group more reviled or mired in controversy than Scientology.
Article continues below advertisement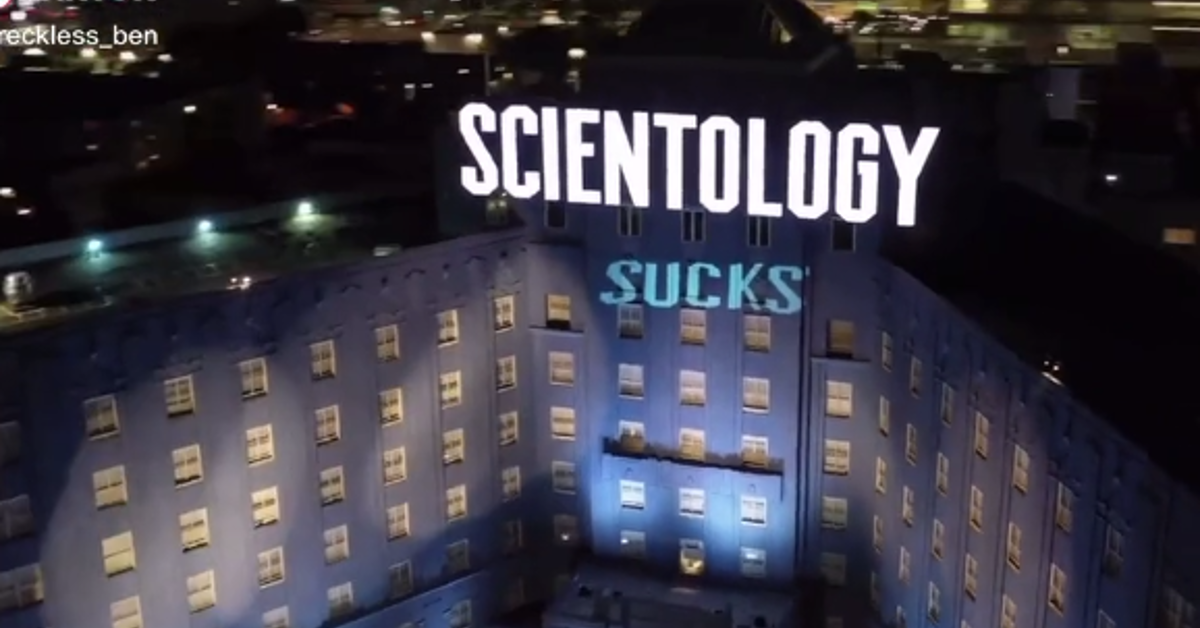 The e-personality has created some pretty funny videos, like the time he posted a Craigslist ad promising to "blow" someone for only $10. He supposedly met someone who responded to the ad and then proceeded to record himself blowing on the responder with a leaf blower. Classic literal comedy.
The thing is, he participated in Scientology's "confession" program where he discusses the blowing incident.
Article continues below advertisement
He also played another prank on a Scientology location by setting up a project light that spelled the word "sucks" and then plastered it on the front of the building. It's a simple yet effective gag that garnered him millions of views.
But another clip that he played while attending a Scientology service had a lot of TikTok users talking.
Article continues below advertisement
In the clip, Ben donned a pair of camcorder eyeglasses and proceeded to capture bizarre sequences during a church service. Ben says before he shows the clips, "So I went to Scientology with a secret camera in my glasses, and this is their actual church service."
Article continues below advertisement
The video shows a man behind a podium that's plastered with a cross. He begins by saying, "Welcome to Sunday Service. All you have to do is follow the commands."
He tells the congregation multiple times, "Sit in your chair," even though it appears in the smash cut of clips that people are already sitting.
A large number of users who viewed the clip all thought that the service looked like a "brainwashing" session.
"Simple commands and acknowledgement. Solid brainwash technique," @dusty_marbles quipped.
Article continues below advertisement
@Realistpsychologist wrote: "What people may not realize is that by repeating an already completed task, it creates a sense of buy in and investment. Then when he says something ... like 'come next week' you come. It takes years but it's how cults or really any extremist recruitment goes. Small to large investments over long time."
Others just expressed that they feared for Ben's safety for critiquing the religion's practices: "Not all heros [sic] wear capes, but please be careful. They will try to hurt you," @ladylawyerwarrior said.