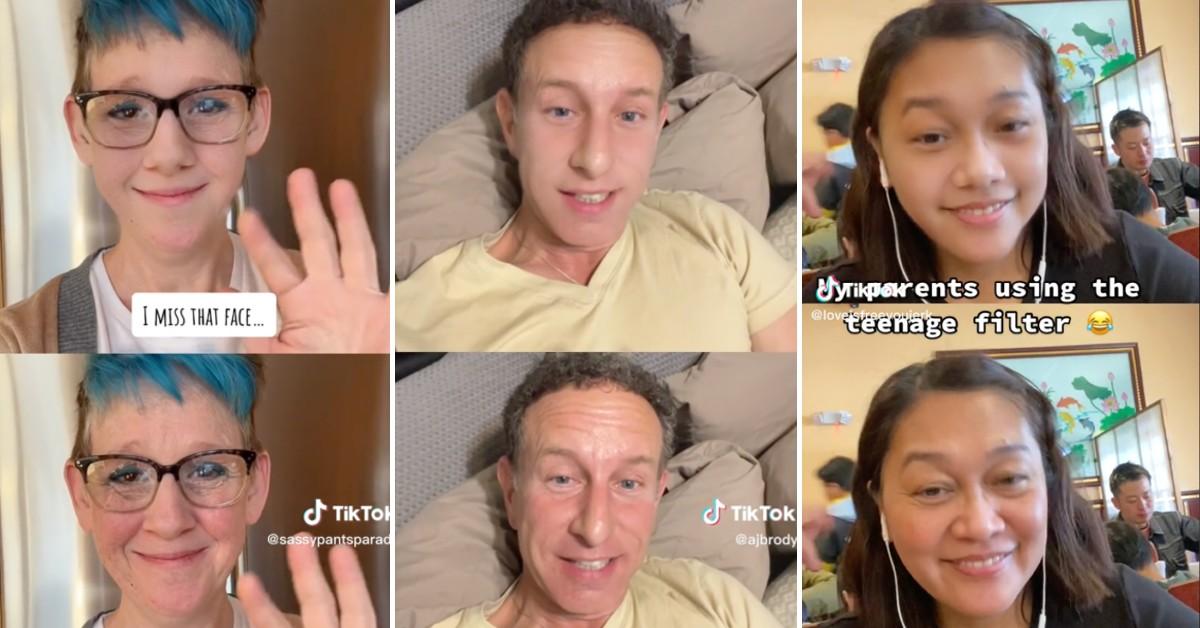 Here's Why TikTok's Viral Teenage Filter Has Creators in Their Feels
Whether we're poking and prodding at our faces, surgically tightening things, slathering on pricy snail mucin essence, or reaching for vibrating jade skin rollers, it's clear that we'll do just about anything to achieve eternal youth (everything aside from eating leafy greens and exercising, of course). And no, first-born sacrifice isn't out of the question.
Thankfully, with the help of almighty short-form content app TikTok, boasting a vibrant baby face has never been easier. Well, sort of.
Article continues below advertisement
TikTok's in-app "teenage filter" has oldies (just kidding) in awe, as the impressive youthful effect is taking them back to when they were naive 15-year-olds. Also being referred to as the "high school filter," the effect shows users a comparison of what they look like now versus when they were wrinkle-free, not to mention carefree.
Naturally, the transformative filter is spawning emotional reactions from non-Gen Z TikTok circles.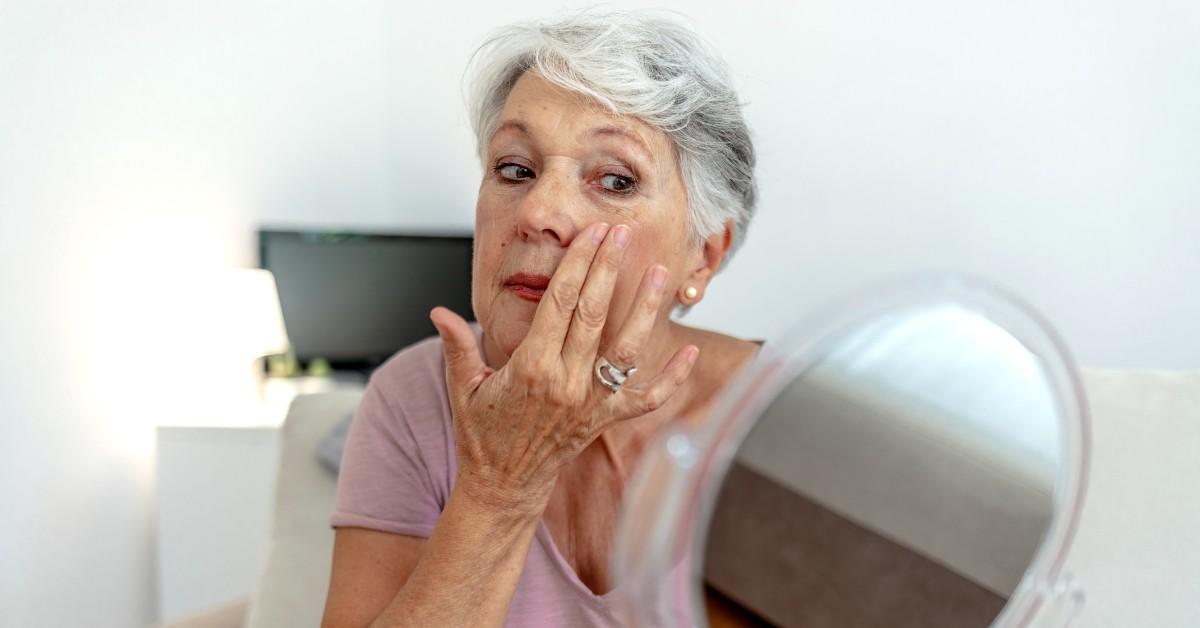 Article continues below advertisement
TikTok's viral teenage filter is eliciting emotional responses from users around the world.
Though the teen filter is certainly snatching TikTok users' smile lines and crow's feet, it's also causing users to reflect on the cruel passage of time.
"Y'all this filter is not for the weak," wrote TikTok user @imjenb. Meanwhile, user @sassypantsparade simply wrote "aging sucks..."
Fittingly people are pairing their somewhat melancholy teen filter videos with songs like "The Freshmen" by The Verve Pipe, "Forever Young" by Alphaville, and "Young" by Kenny Chesney.
And while many creators have stared into their cameras in amazement, touching their faces while longingly reminiscing, others have been quick to critique the filter's realism.
Article continues below advertisement
"I don't remember looking like this when I was younger," @klaramcdonnell says in her February 2023 video, which has over 3.2 million views. "My freckles were actually darker when I was younger. Anyway, if people wanna believe this is really what they looked like when they were younger, it's a little bit delusional, like a lot of the AI filters, isn't it?" She went on to call the filter "creepy" in her caption.
Article continues below advertisement
No one said the filter offers a perfect portrayal of lived youth, Klara! But overall, we believe her point is that the filter gives us a peek into a past that we never had; bland perfection sans any human flaws or characteristics.
We have to admit, there's an eeriness to the global filter's tendency to turn users' faces into egg-like canvases. But hey, it's a harmless social media filter, not a time machine.
As for if the trending teenage filter itself will stand the test of time, perhaps it won't age like the rest of us.