Twisted Bacon Is the Latest Viral TikTok Food Hack
What is the twisted bacon food hack that has gone viral on TikTok? Here's how to cook up this delicious recipe for your family and friends.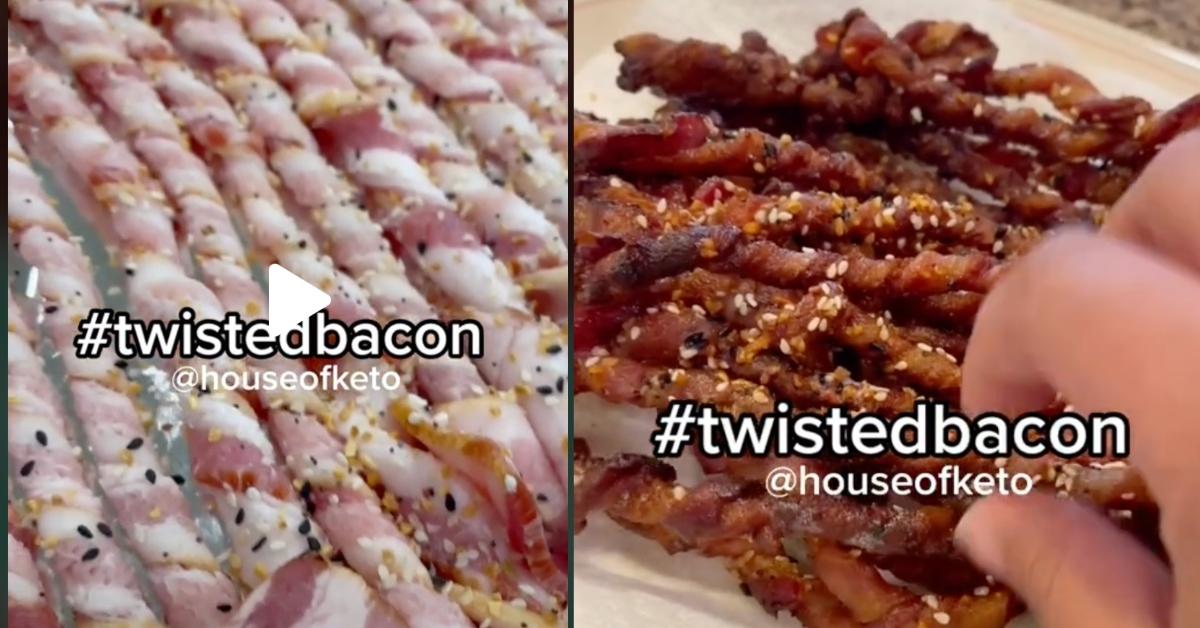 Aside from just simply being entertained on TikTok with dance videos, viral challenges, and lip-sync clips, users are also learning new tips and tricks in the lifestyle sphere. Whether someone is looking to perfect a winged eyeliner look or to find out how to get rid of a wine stain, the social media platform has become a way to pick up quick bursts of information.
Article continues below advertisement
If you're an avid TikTok scroller, you have probably learned a few new culinary skills or hacks. Whether you recreated the viral quesadilla, cooked up the feta pasta, or learned the best way to chop an onion, you're probably really thankful that creators are sharing their knowledge with the world. We know we are!
So, it's no surprise that another cooking hack has gone viral: twisted bacon. Keep reading to find out more about what fans of this hack are saying about their crispy pork.
Another food hack? Here's how to make TikTok's twisted bacon.
A new food hack is sweeping the TikTok-verse and users have dubbed it twisted bacon. This food hack provides a different way to cook your breakfast meat, and will make it super crispy.
TikTok user @houseofketo appears to have introduced the world to the twisted bacon trend when she posted the recipe video in March.
Article continues below advertisement
According to the user, you simply take a piece of bacon, twist it, then place the thin rolls on a foil-lined baking sheet. Then, it's important to season your bacon, at least according to @houseofketo. Finally, place the twisted bacon in a 400-degree oven for about 30 to 40 minutes.
Since this video went viral, users have been recreating the recipe hack to get perfectly crispy bacon.
Article continues below advertisement
"I made it!! My husband and two boys loved it!! And let's not forget I didn't have to stand over the griddle or the pan and fry it," one person commented. Another person wrote, "You are a genius! I'll never make bacon any other way now!"
This individual shared, "I've tried this and absolutely love the way it turns out! Thank you for sharing!"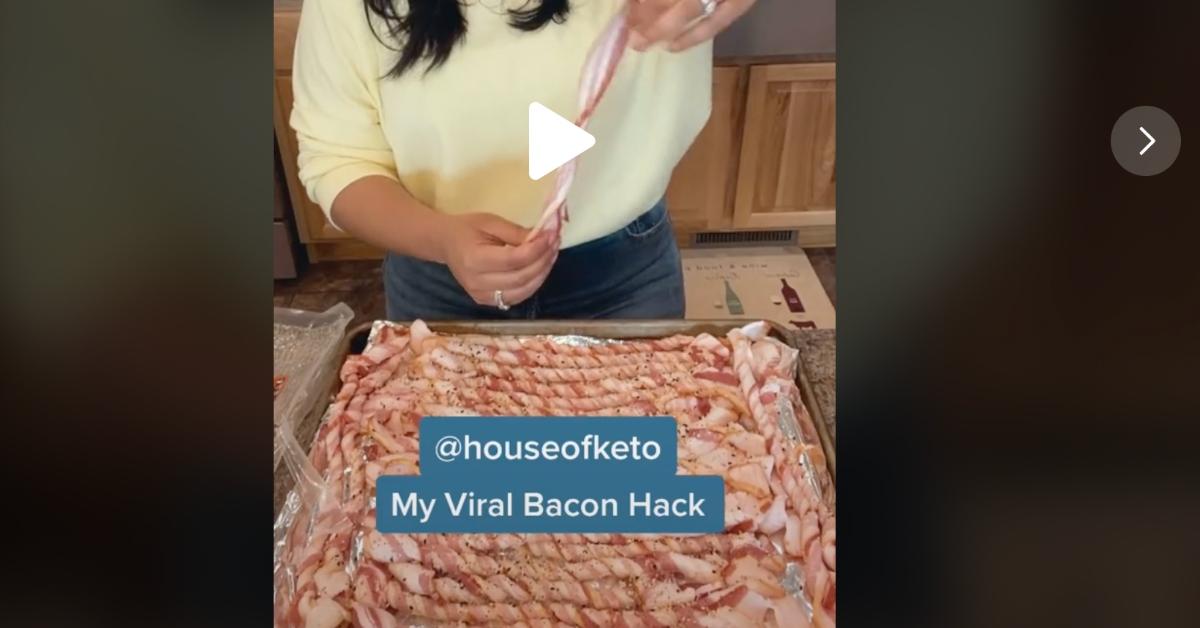 Article continues below advertisement
TikTok food hacks are taking over the social media platform.
This isn't the first food hack to go viral and it probably won't be the last. Users can't get enough of simple tips and tricks for preparing food in new ways.
One trend that went viral was the "envelope eggs," which consisted of simply separating the yolk and swirling the white of the egg in a pan. Then, you simply drop the yolk in the center of the egg white and fold each side over the yolk, creating an "envelope."
And, the world simply won't forget about "whipped coffee," which struck the internet in 2020. This trend became super popular and was created by using instant coffee with one teaspoon of sugar and one teaspoon of water. You mix everything together in a mug for five minutes and the coffee turns into a creamy caramel color, which you can then top with milk. Yum!