Social Media Is Noticing That TikTok Comments Are WAY Nicer Than Instagram Comments
The difference in feedback from Instagram and TikTok commenters is very apparent. One TikTok user is exposing the crazy differences in her comment sections.
Social media is a huge factor in just about everybody's life these days. It's often how you're able to keep up with your friends, family, and loved ones. Because many of us use multiple social media platforms on a regular basis, it's easy to notice differences between them. There's a huge rift between Instagram and TikTok happening right now, and social media users are talking all about it.
Article continues below advertisement
It seems like it's a lot harder to express yourself, post content without feeling judged, or even simply feel good about yourself on an app like Instagram. When it comes to TikTok, it's way easier to go viral and it's a lot easier to receive positive feedback from people leaving comments. The difference in feedback from Instagram and TikTok users is very apparent.
Article continues below advertisement
TikTok and Instagram comments on identical videos are looking severely different for social media users.
If you post an identical video on TikTok and Instagram, it's pretty insane to see how differently your content will be received on the varying social media platforms. @MayaFiorella broke down the conundrum in an interesting video explaining the results she noticed after posting an identical video to both TikTok and Instagram.
She explained, "It is the same exact video, same song, on two different platforms." She said her video did well on both apps, reaching over 700,000 views on TikTok and over 5.6 million views on Instagram. The video obviously gained a lot of traction in both places, but the major differences come into play when she talks about her comment sections.
Article continues below advertisement
She explains, "On TikTok, I would say 99 percent of the comments on that video are so sweet! People are just like, 'What's your hair care routine? Where's the dress from? Love you, bestie!'" Her TikTok comment section sounds like a positive place to be.
Article continues below advertisement
She then adds, "The same exact f--king video got so much hate on Instagra. Literally, 60 percent of the comments on Instagram are just guys being so weird and so mean ... I just want to know why." Her question is completely valid. Why is it that people generally receive such positive and happy feedback on an app like TikTok, but are met with hateful comments and rude remarks from trolls on Instagram?
Article continues below advertisement
The people in @MayaFiorella's TikTok comment section weighed in.
There are plenty of reasons why people might be nicer to each other on TikTok rather than on Instagram, but for now, all we can do is speculate. One user wrote, "I think it's because on Instagram people go looking for someone to hate on, while on TikTok, everyone is a stranger so everyone's automatically nicer."
Another user wrote, "Because TikTok's algorithm is so much better! You know your videos are going to the good girlies instead of randoms who don't care about your content!" If it's truly about TikTok's algorithm being better than the algorithm we see on Instagram, it's time for a Instagram to make a serious change.
Article continues below advertisement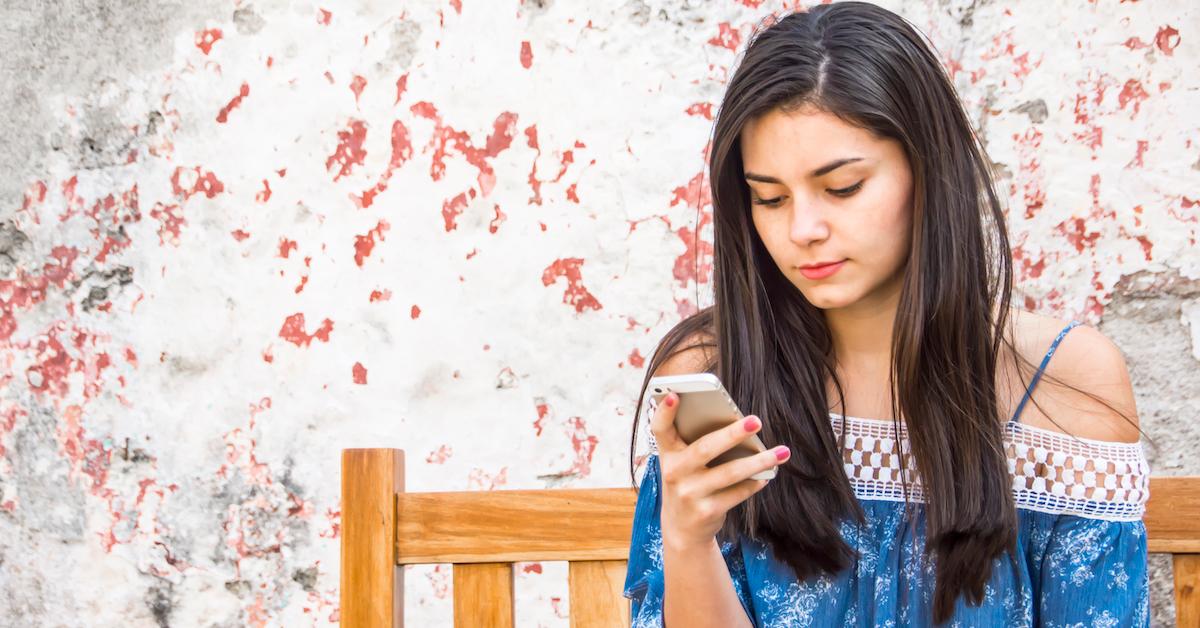 Instagram is a place where people to post the most perfect and pristine videos and pictures in an attempt to make their lives appear glamorous, flawless, and enviable. On TikTok, users know they can be a little more carefree and lighthearted with their content.
TikTok is meant for fun lip-syncing videos, dance videos, skit videos, trending challenges, and more. The lighthearted mentality of TikTok obviously makes a huge difference when it comes to comment sections. That lighthearted mentality simply doesn't exist on Instagram.