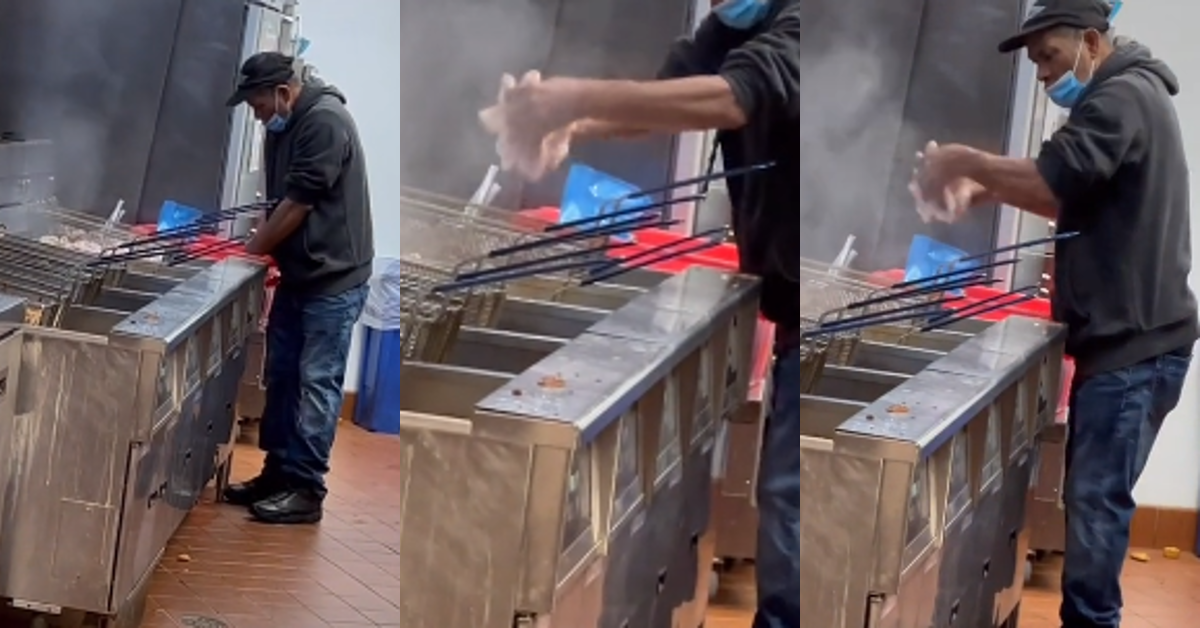 TikToker Captures Wingstop Employee Dumping Chicken in Fryer Without Gloves
Remember when Donald Trump defended his love of eating fast food because of the strict FDA guidelines many franchises must follow in order to protect themselves from being sued? "One bad hamburger and you take Wendy's and all these other places and they're out of business," the former President said.
Article continues below advertisement
While that's mostly true, as fast food eating establishments are usually cleaner than five-star restaurants, whenever you're relying on humans to do something, you can definitely count on human error coming into play. A business is only as good as the employees who work there, and while employee turnover rates are a huge problem for big corporations, there are many folks who take food preparation seriously — even if they aren't getting paid the big bucks to do so.
One TikToker, however found someone who didn't seem to follow these recommended food handling guidelines.
User @ashcashnyc uploaded a video he took at his local Wingstop where he expressed his disgust at a worker handling the food without gloves.
Article continues below advertisement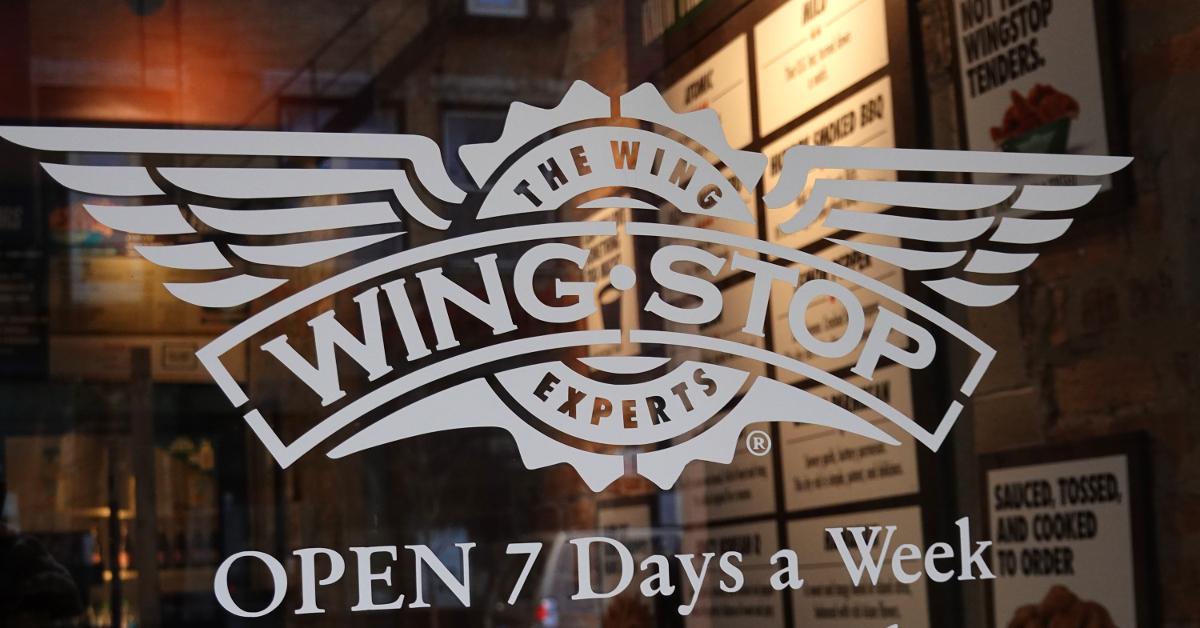 He said that he canceled his order after seeing the employee dump the chicken into the fryer without gloves, but was quickly met with a wave of criticism from folks who pointed out that even at the finest of eating establishments, most chefs handle food with bare hands.
Article continues below advertisement
There were even some folks in the comments section of the video who claimed that they worked at Wingstop themselves and stated it was the company's policy to instruct workers to prepare meals without gloves in an effort to curb cross-contamination.
"People who've never worked at a Wingstop don't know that we are not allowed to wear gloves when handling raw chicken — only when prepping sides and dips."
Article continues below advertisement
Another person defended the worker online, saying, "I work at Wingstop. Before he drops the baskets of chicken, he washes his hands. Plus, the fryers are at 350 degrees."
There's plenty of literature that indicates cross contamination can very well occur while handling food with gloves, too.
Some commenters didn't appreciate the way the TikToker outed the fast food worker online in a bid to get them in trouble, either.
Article continues below advertisement
"He's working hard, preparing a delicious meal for someone. Acknowledge him for that, not for something that's not even relevant. Good job, sir," one person wrote.
Ultimately, many of the remarks asserted that the employee preparing the food without gloves wasn't actually a big deal: "All the bacteria burns with the oil's heat. You'll be fine. They don't touch the wings once they put them in that pot."
Article continues below advertisement
Another wrote, "As someone who is a chef ... I promise you, even at the finest restaurants, we do not use gloves."
TikTok user @huevosyketchup also addressed the "Wingstop Glove Scandal" in a now-deleted TikTok where they confirmed that their employees do not wear gloves.
@Ashcashnyc's post has also been deleted, at the time of this article being published.