Man Gets Locked In the Bathroom for Hours on First Day of Work, Documents It In Viral Video
A man documents getting locked inside of the bathroom on his first day of work at a new job in a series of TikTok videos. Here's how he escaped.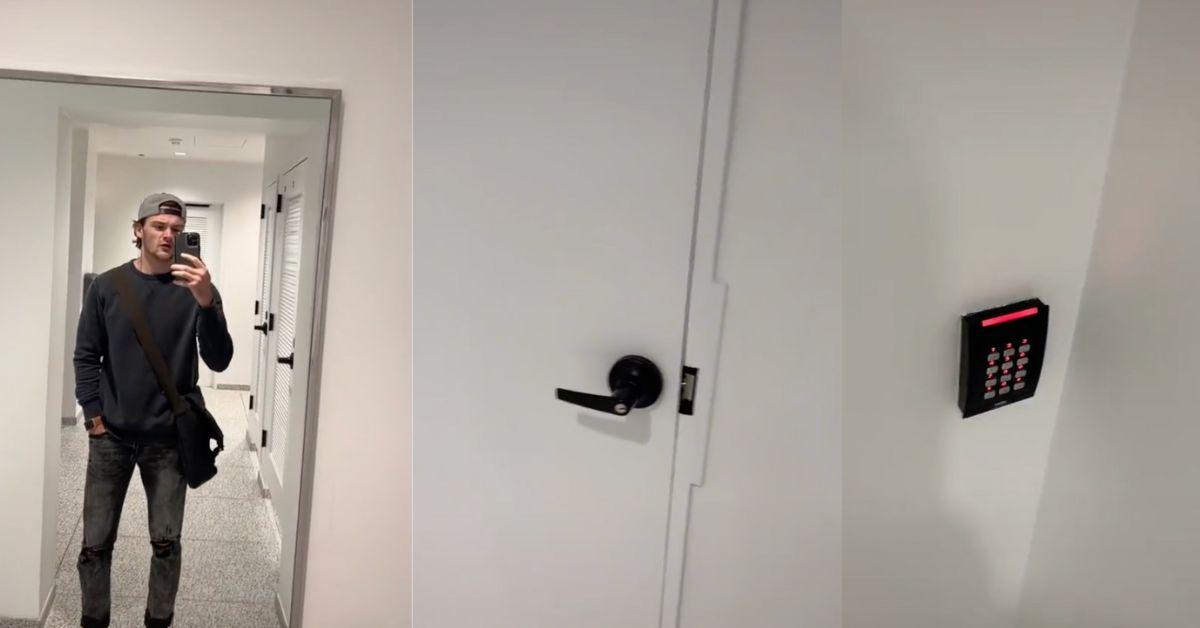 Have you ever done something incredibly embarrassing at a job you just started simply because you're the new guy and didn't know any better? A TikTok creator by the name of Jackson (@onairjackson1) definitely has. He recently shared a trio of videos he filmed on his first day on the job that showcased the unique situation he managed to get himself into.
Article continues below advertisement
The good news is that everything has since been resolved. The bad news is that he will most likely develop an irrational fear of getting stuck inside bathrooms moving forward. Shall we take a look at his videos?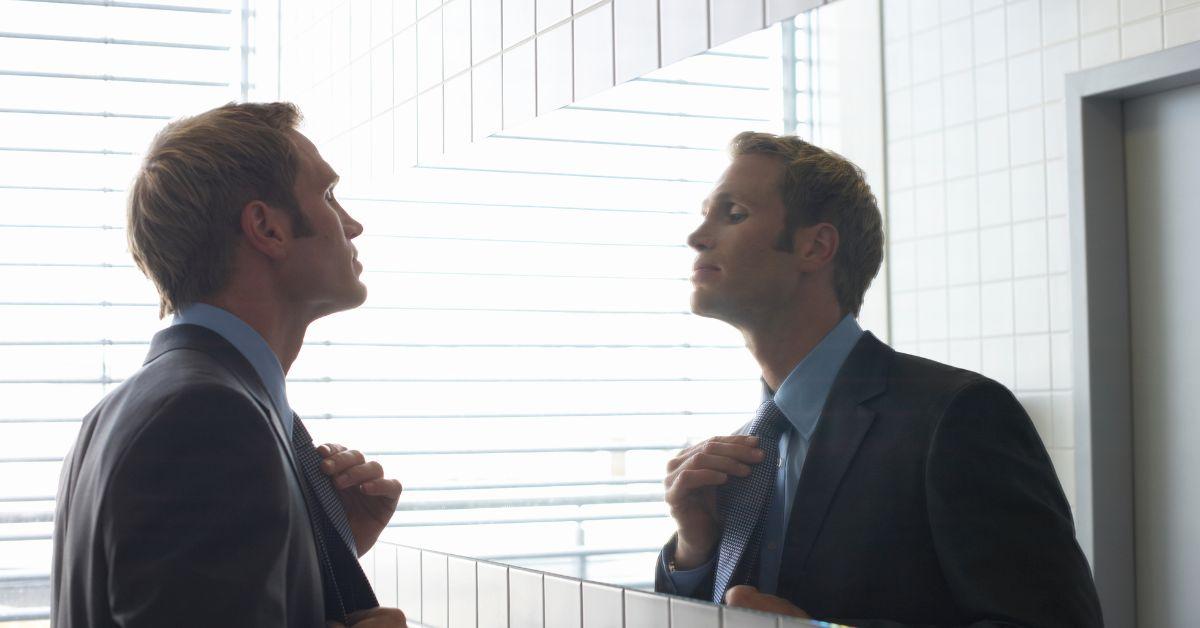 Article continues below advertisement
Man gets stuck inside of the bathroom during his first day at work.
Every time, I've started a new job, I've worried about several things upon entering the office. But never did my fears relate to getting trapped inside of the bathroom. Creator @onairjackson1 changed that for me.
Filming inside of a bathroom, Jackson takes to TikTok. "So I got a new job. I don't have security clearance yet. I get to WFH on Friday," he says as he casually shows us around his office's restroom facility, before finally addressing the issue at hand. "I'm in the bathroom and you need a keycard to get out," he says as he tries opening the door. "What kind of bathroom do you need a keycard for?" he exclaims.
Article continues below advertisement
After some time has passed, Jackson takes to TikTok again to update folks that he is still trapped inside the bathroom.
Now eating a Pop Tart in front of the mirror, he writes, "Thankfully I thought ahead and brought pop tarts with me in case something like this happened."
Article continues below advertisement
In a third video, Jackson is seen filming from his bedroom. (At last!)
Now that he has finally escaped, he fills us in on exactly what happened.
Article continues below advertisement
He reiterates that he got a new job and was being trained by another man who had security clearance to enter the building — a privilege that he so desperately needed that day.
"We're there doing the training and I just got to the point where I'm just downloading stuff on my computer and waiting for it to be done. I don't want to waste any more of his time," he says, so he told the man he could leave.
Article continues below advertisement
The trainer ended up taking Jackson's suggestion, since it all seemed simple enough: Jackson would be able to let himself out of the office when he was done.
Everything was going great until Jackson decided to stop at the bathroom before going home. Much to his chagrin, he discovered he could not exit the bathroom afterward. "There's a keypad in there that traps me. I'm a prisoner, forever," he says.
Article continues below advertisement
Jackson explained that there was another door in the bathroom. Hoping this would be his way out, he opened that door only to find a hall lined with doors that all needed a key card to open. Things were not looking good.
Overwhelmed, he returned to the original door in the bathroom since it was the only one that had a keypad with numbers. If he could get the code from someone, he could finally leave. He texted the man who helped train him, but it took him a while to respond.
"I could have texted my new boss, but I didn't want her to know she hired an idiot," Jackson joked. "So we just sat in the bathroom, we waited," he said as he listed some new-old apps he downloaded to pass the time.
Article continues below advertisement

Eventually, he got the text with the code and was able to leave, but it definitely left a mark on him. "I'm excited to go back to work, but I will never be going in that bathroom again," he says as he ends the video.
In the comments, many users were perplexed about his predicament. That feels like a fire hazard. Why would they lock the bathroom from the inside? So bizarre," one user wrote. Another user teased: "Are you sure this wasn't just an escape room?" to which Jackson replied, "Felt like one."