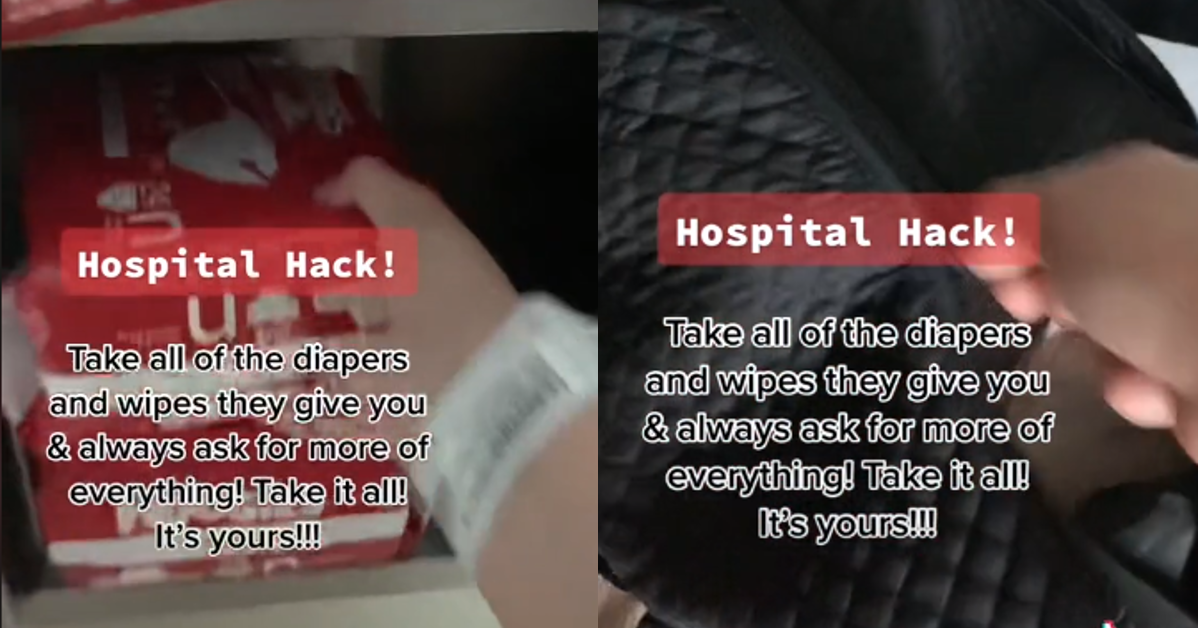 TikToker's "Hospital Hack" Encourages New Moms to Take Every Item They Can from Their Rooms
Healthcare in the United States is a constant source of debate. To put it bluntly, like one research magazine did: it's "largely an unmitigated mess."
That's not to say that there aren't great healthcare professionals and doctors for folks to look after them in the US, granted one has the resources/funds to afford them.
Article continues below advertisement
It's this last detail that makes healthcare such an unwieldy beast in America: so many folks will seek employment or stick with jobs solely for healthcare benefits alone to care for themselves and their family members in the event that they need it.
And if you've ever looked at what medical facilities charge insurance companies for their services, then you'll quickly understand why there are so many businesses who aren't keen on adopting a single-payer public healthcare system in the United States.
And as of this writing, it doesn't really look like that's going to change anytime soon in the US, so it's understandable that there's a lot of folks out there who decide to "get their money's worth" whenever they check into the hospital.
Like this TikToker who went viral for posting a "hospital hack" that urges folks to take anything and everything, they can get their hands on prior to leaving.
Article continues below advertisement
@kolesmama encouraged new parents: "Take all of the diapers and wipes they give you & always ask for more of everything! Take it all! It's yours!!!"
Article continues below advertisement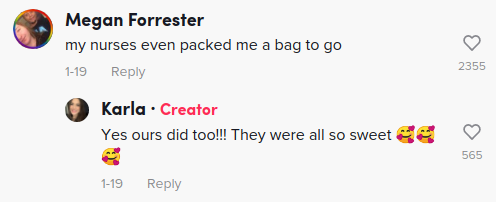 In the now-viral clip, the TikToker can be seen taking a bunch of diapers from the cabinet and stuffing them into a bag. Tons of commenters remarked that there are other items they can take from the hospitals too.
Article continues below advertisement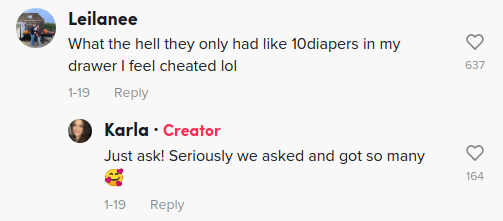 Someone who said that they worked in a hospital agreed with @kolesmama, saying, "Yep I work in a hospital- they're going to bill you for it even if you leave it so TAKE THAT STUFF!"
Article continues below advertisement

Others said that hospital staff even told them as much in so many words: "My nurse had to tell me three times it would be refilled when empty. I finally understood the assignment."
"We did this with milk bottles! And the teats the midwife was literally like throwing them in my bag like quick take it," a user who goes by Samantha 89 wrote.
Article continues below advertisement

TikToker @trishwoo also said, "My nurse told me if the drawer was empty she would bring me more while she emptied the drawer and put them in a laundry bag to go home."
Article continues below advertisement

For other commenters, it has more to do with the fact that it's wasteful, as some hospital employees mentioned that the items are thrown away if parents don't take them for sanitation purposes: "If you don't take them we have to throw them away even if they aren't opened … at least at my hospital that's what we are told to do."
Article continues below advertisement

It appears that this is a distinctly American phenomenon, however. @Madame0variess wrote, "me laughing in Canadian. you gotta bring your own everything."
Would you rather have free healthcare and have to cover your own supplies?