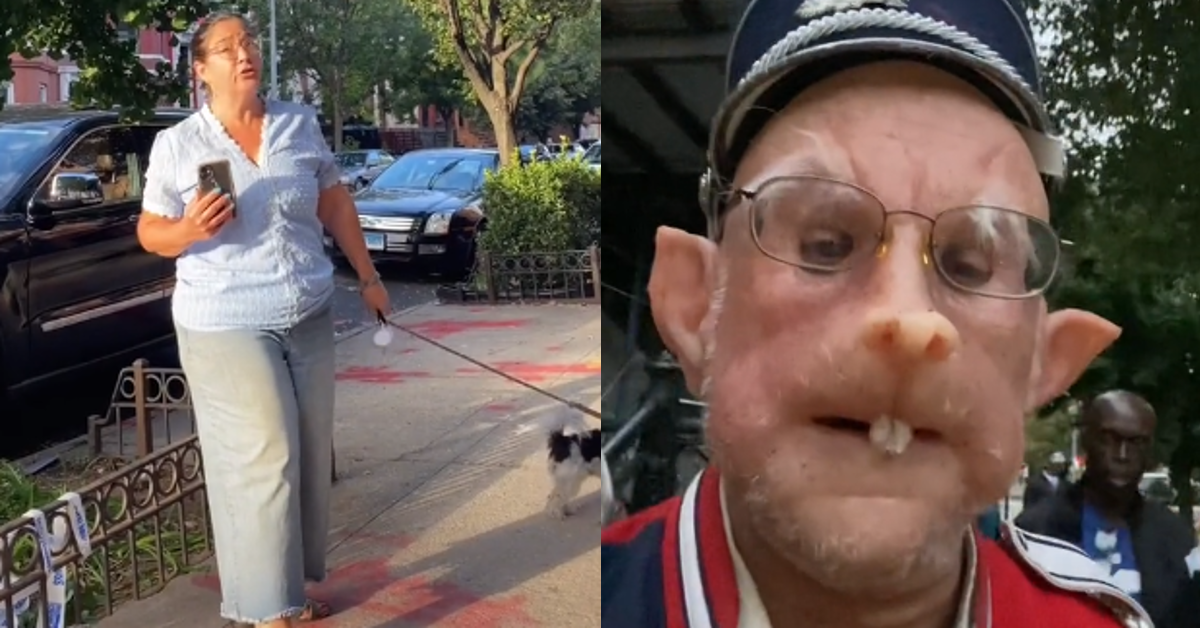 TikToker Calls Woman a "Karen" After She Points out His Videos Are Disruptive to the Neighborhood
With the advent of smartphones and social media, any public space suddenly becomes a potential shoot location for Influencers trying to populate their feeds with content. There are some people out there doing the lord's work that folks seem to love, and then there are people who roll their eyes when someone at the gym walks past their camera during a stretch routine or gets in the way of their mirthless and uninspired dance.
Article continues below advertisement
And while it's quite odd to see a teenage girl dancing to "Throat Baby Remix" in Terminal C of Newark Airport prior to boarding, it's not like she's getting screamed at by her mom in front of your apartment building for doing so.
But how would you react if an Influencer was constantly using a fixture in your neighborhood to film videos for their TikTok account?
That's what happened when TikTok-er @special_head got on an NYC resident's nerves for constantly filming "Mole Man" clips in an area known as "The Hole."
This little space he discovered underneath a neighborhood block is the subject of many of his videos.
Article continues below advertisement
One clip in particular features a woman that Mole Man branded a "Karen" for criticizing his videos. "You're making it worse for people who live here. And then you post it on TikTok, and all your little friends make racist comments about my neighbors. Go to your own block instead of messing up where we live," she says.
Article continues below advertisement
Mole Man then tells the woman that he wasn't going inside the hole and that he's allowed to shoot on the street. The clip does feature music playing from the hole and it's filled with brightly colored flashing lights and it appears that there is a person or people down there in the TikTok clip.
Article continues below advertisement
"You were, I just saw it," the woman tells the Influencer, who responds by saying, "Do you know how many people across the world I make happy and smile and laugh." She quips back in the video with: "At the expense of people that live here."
In the video, Mole Man labels the neighborhood woman a Karen and while there are some commenters who sided with Mole Man, there were many others who thought that the woman had a point.
Article continues below advertisement
A TikTok user by the name of TJ wrote, "She's not a KAREN she cares about her neighborhood! People and their 'Karen' BS." Another simply wrote, "She right." While @rand00o said, "no shade on u guys, but she has a point. for example Soho has become the most packed place basically the new time square tbh."
Article continues below advertisement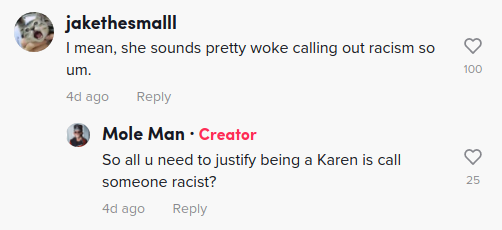 A user who goes by Pizzy Pants said, "I feel like...you might be the Karen lmao."
"She's kind of right and you're not, like nothing you're saying makes much sense."
Article continues below advertisement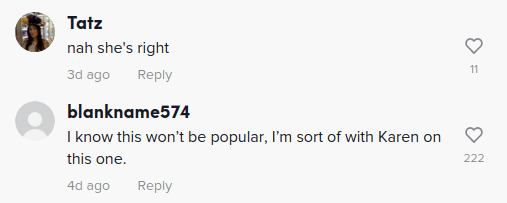 There were other commenters who thought that Mole Man should "be humble" about his comments regarding "how many people [he's] made happy and smile and laugh." To which the TikTok-er responded with, "Referring to the Millions of views & tens of thousands of positive comments. Engage with positivity."
Article continues below advertisement

It seems that she isn't the only one who isn't a fan of Mole Man's shenanigans by the hole, the TikTok-er also uploaded another clip of a local resident accosting him to leave the area after he brought Fox News to come and film his clips inside the hole.
Article continues below advertisement
Guess they really aren't a fan of TikTok or creepy-looking mole masks.