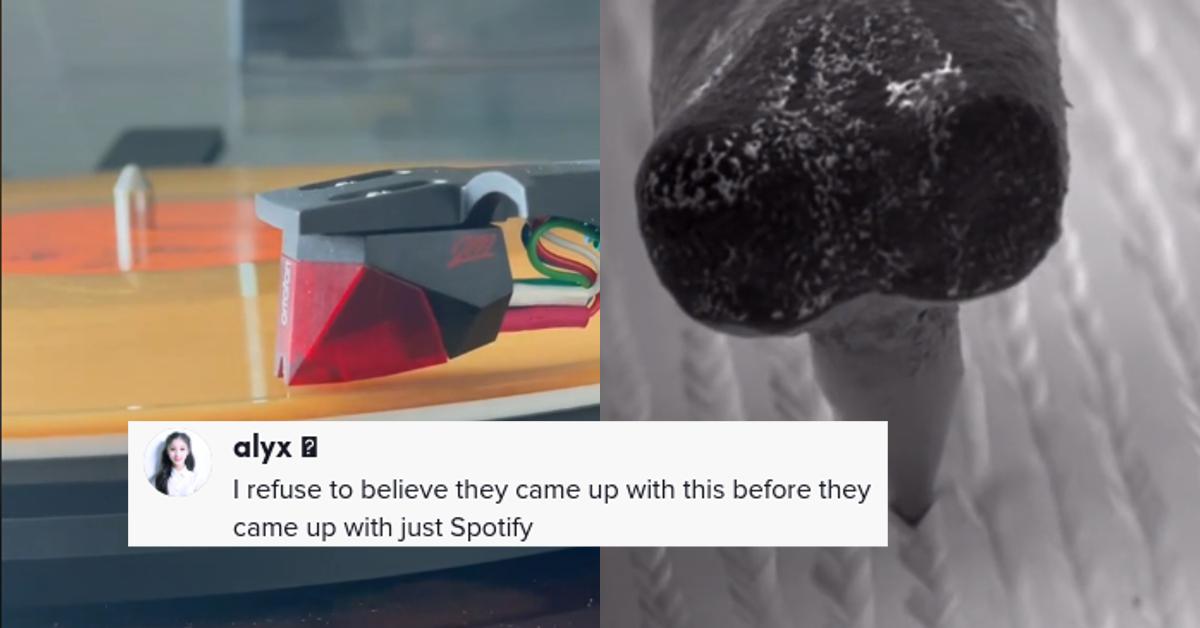 Zoomers Are Genuinely Confused by How a Record Player Works and We Feel Old
A now viral TikTok clip delineating the process in why vinyl record players work has folks on the platform positively gobsmacked.
Sometimes it's hard to not look at the technology of the past and wonder to yourself, "How the heck did people live like this?" Like using old-school washboards to get your clothes clean, or churning butter yourself just to spread over a piece of bread. Heck, you don't even need to go that far back in time to come face-to-face with some less-than-ideal ways of living. Like heading on over to the bodega to buy a phone card whenever you needed to call someone overseas.
Article continues below advertisement
And who remembers the days of cell phone minutes? It's like we knew that carriers were always trying to screw us over, but if we ever needed any further proof of that, then that was really telling because the second other cell phone providers began offering unlimited plans, lo and behold everyone else did too.
It's also nuts to think that just a few years ago people physically stored their entire music libraries on SD cards, and then before that miniature hard drives, and prior to that their computer hard drives, and prior to that discs and cassettes and vinyl and so on and so forth.
While we're very well acquainted with digital playback, there's something about analog technology that's romanticized in a very strange way.
Article continues below advertisement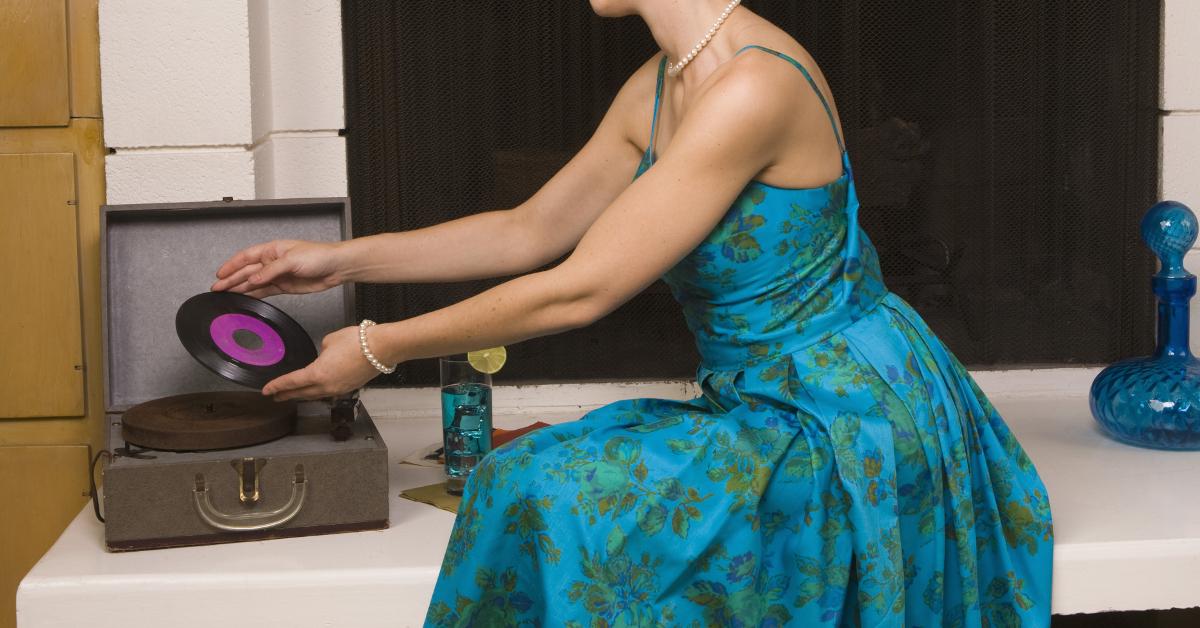 That's because there needed to be some kind of creative breakthrough, with current technological limitations, to make that vision a reality. The entire process of cutting down and editing a film reel and then loading it through a projector, in high-fidelity, on a massive screen is kind of magical.
Article continues below advertisement
The same goes for the vinyl record, which was first developed, sold, and distributed by RCA Victor in 1931. They only allowed for about 10 minutes of audio playback on each side of the record, with discs coming out down the line capable of storing/playing more music.
And now, a viral TikTok showing how vinyl records are made is blowing people's minds. As it should because...well...the process of how they were created is kinda nuts.
Article continues below advertisement
A TikTok user by the name of Hamza who posts under the handle @squish.records uploaded a clip delineating just how the process works. He shows close-ups of a record player needle moving along the "grooves" of a vinyl disc while explaining how the needle triggers the soundwaves that have been electronically imprinted into the disc.

Article continues below advertisement
However people are stumped about just exactly how this works and how someone even came up with the idea to do this. Well as it turns out, like most technology, Vinyl Records were carried on from another invention formed by inventor Thomas Edison: the phonograph.

Article continues below advertisement
Victrola Premiere delineates it in great detail: "Originally, Thomas Edison created the phonograph as a way to record dictation, with intentions for using it in office work and as a way for teachers to record lessons. His very first recording was said to be a recording of the nursery rhyme 'Mary had a Little Lamb.' Unfortunately, phonograph recordings weren't very practical as the tinfoil didn't last very long and the phonograph device itself was too complicated for most people to use."
The outlet continues: "Not long after Thomas Edison set aside his vision to work on other projects, Emile Berliner came along and developed similar technology, except instead of etching grooves to record sound waves into a tinfoil coil, the grooves were cut into a flat disk using a needle. Another needle was used to read the grooves and it was called the gramophone. It has a much closer resemblance to record players today."
Article continues below advertisement

Ok, well that's all well and good about phonographs, but what about vinyl record players? Well to understand the record player you need to understand the phonograph, so, "Essentially, the phonograph recorded and stored sound mechanically by etching sound waves (or more accurately, the electrical signal of the sound waves) with a needle, onto a tinfoil cylinder. The cylinder was rotated by a hand crank and the needle moved to cut a groove into the tinfoil, recording the sound wave signal."
Article continues below advertisement
It's this same concept that can be applied to vinyl record players, but with a few key distinctions: "The main difference between the phonograph created by Thomas Edison, the gramophone, and the record players that are still around and used today, is that the phonograph and gramophone were both completely mechanical technology. Record players, however, especially modern-day record players, use a combination of mechanical and electromagnetic technology to record and reproduce sound waves."

Article continues below advertisement
The needle, when it hits these grooves create micro-vibrations, our ears perceive these vibrations as music and voila, that's how it works. There are other video guides that break down this process further if you're really trying to understand it better or how our species perceives sound.