Twitter Has Canceled Titanic Sinclair Because of What He Did to Poppy
You might have noticed that #titanicsinclairisoverparty is trending on Twitter. To find out what happened between Poppy and Titanic Sinclair and their relationship, read on.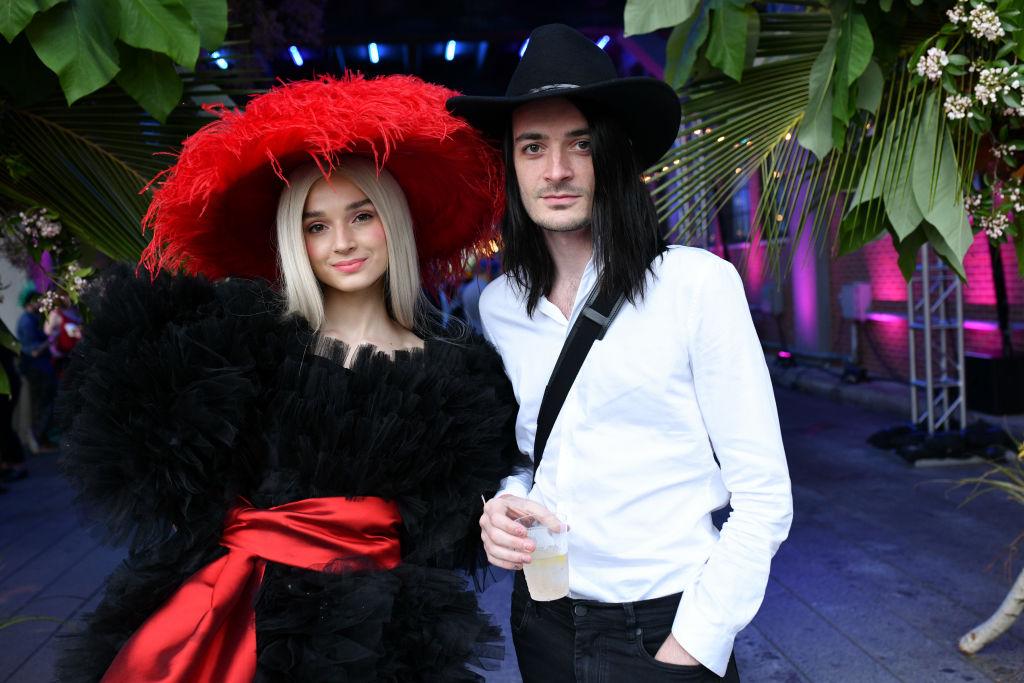 Back in December, 2019, musician and YouTuber Poppy announced that she and Titanic Sinclair (her boyfriend and creative partner) had split. "I met this person at a young age and things were seemingly good for a while until echoes from his past were too loud to ignore," she shared on social media. Poppy also stated that Titanic was manipulative and glamorized suicide.
Article continues below advertisement
Unfortunately, Poppy's ex is still finding ways to degrade her and Twitter has responded with a #titanicsinclairisoverparty trending hashtag. Titanic, consider yourself canceled.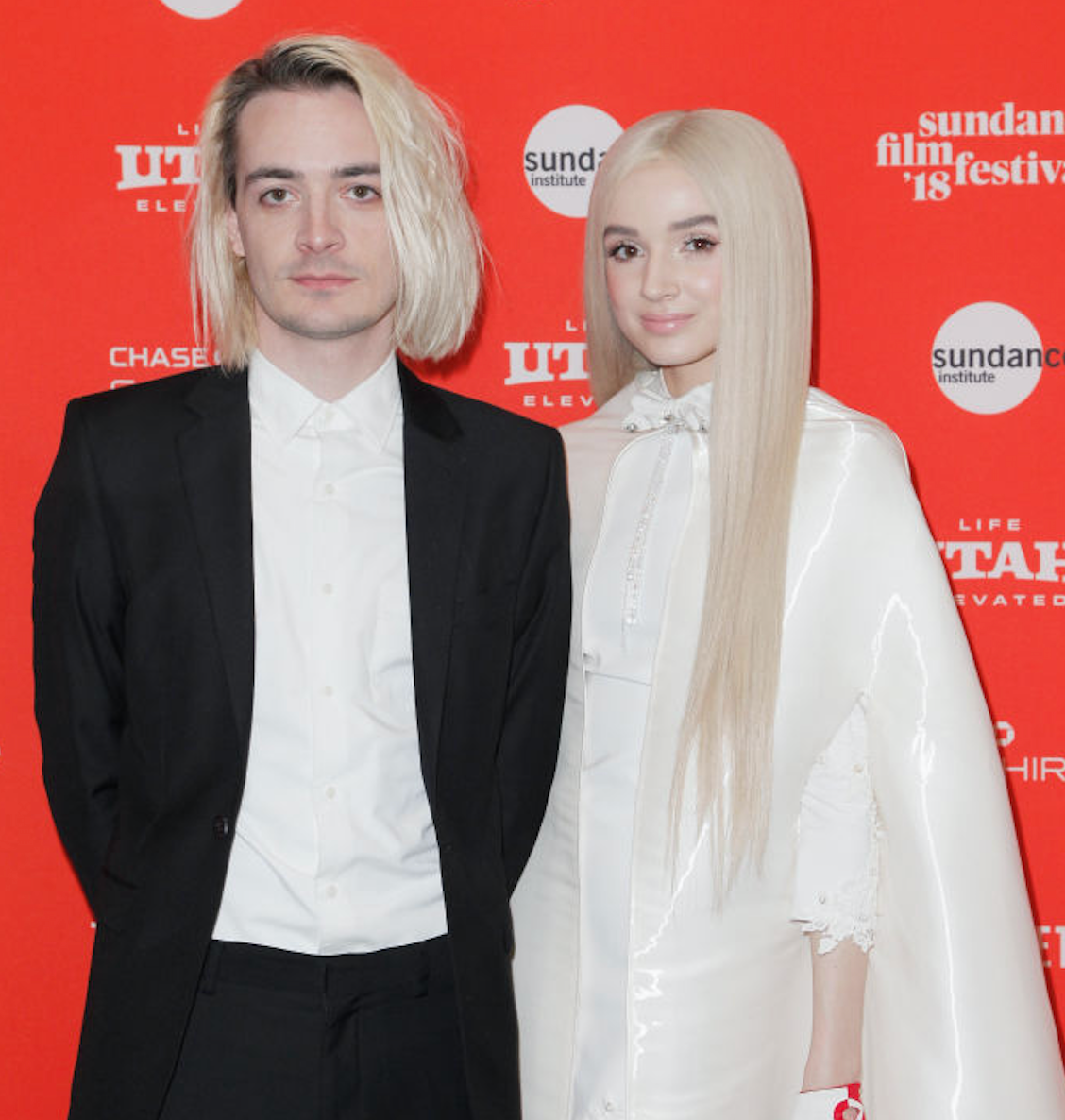 Article continues below advertisement
Today (May 6) Poppy uploaded a statement to Twitter that detailed how her ex leaked personal photos to purposely destroy her self-confidence. She also explained that she created makeup videos as an artistic way for her to combat insecurities and help others who may be grappling with the same crushing feelings about themselves.
She wrote, "My ex boyfriend would always tell me I looked ugly without makeup on and I should never been seen without it. Making these makeup videos not only helped me feel more comfortable in my skin, but I want to encourage other people that are being constantly put down in a similar way that it's ok to love yourself + your skin." She added, "That person is releasing photos of me without makeup (and blonde hair) plus very personal demos that only he has. This is an attempt to make me feel small, insecure and exposed."
Article continues below advertisement
Poppy triumphantly ends her message by writing, "Those tactics aren't going to work. I am proud of my bare face and I am happy I no longer feel the way I did I chose not to release those demos for personal reasons. I no longer have that choice as it was taken from me, so hope you enjoy. Love all my fans and thank you for all the support."
Article continues below advertisement
Fans have taken to Twitter to show Poppy support.
Twitter users are disgusted with how badly Titanic continued to treat Poppy; he violated her privacy, tried to take away her agency, and purposely attempted to make her feel powerless.
Article continues below advertisement
Article continues below advertisement
A timeline of Poppy and Titanic Sinclair's relationship.
For those who aren't super familiar with Poppy and Titanic's relationship, here's a quick download. Titanic and Poppy met in 2014 and started a music partnership. They began dating sometime after that (though it's not clear when exactly). The two were deeply intrenched in each other's careers and brands. At one point, Poppy only followed Titanic on Instagram so that his posts were the only ones that populated on her feed.
Article continues below advertisement
In fact, both Poppy and Titanic allegedly created the idea that Titanic was Poppy's "puppet master," but Poppy later explained that it was all part of their shtick. "The narrative that we created in order to tell the story of the first album was very much Titanic is the bad guy and he's the leader, which I think is funny because it's not true. It is very much 50:50," Poppy told NME.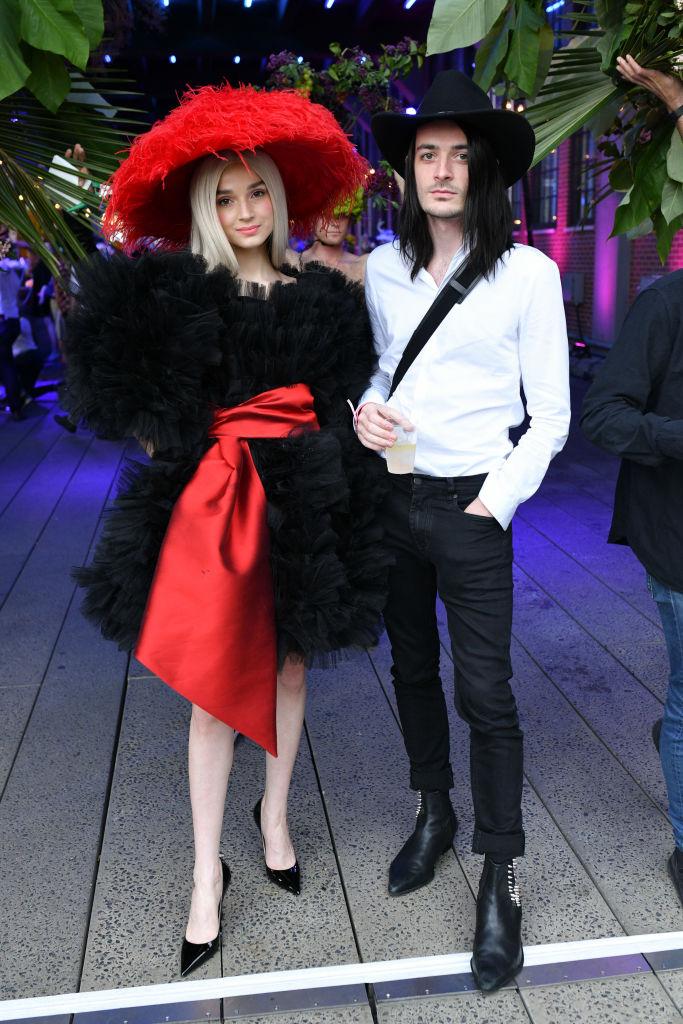 Article continues below advertisement
However, in December 2019, Poppy painted a very different portrait of their relationship. In reality, it turns out that Titanic was manipulative and Poppy felt "trapped in a mess that I needed to dig myself out of." Before Poppy, Titanic dated Mars Argo, whom he also treated poorly, many Twitter users claim.
Article continues below advertisement
The leaked demo in question is this Pokemon track that Poppy posted herself on her Twitter. Although it's an awesome song, it's a huge bummer that it was originally released without her consent.
Article continues below advertisement
On May 5, Poppy uploaded this video of her removing her shield-like makeup as a powerful response to Titanic's gross actions. Being comfortable in her own skin is Poppy's way of showing Titanic his opinions of her mean nothing — and that he no longer has any power over her.
We're majorly applauding Poppy right now: It takes strength and courage to speak out against your abuser.