Why Is Cole Sprouse Getting Canceled? That Depends on Who You Ask
Cole Sprouse fans (and his girlfriend) are not too happy about #ColeSprouseIsOverParty trending. Especially since no one knows why it's happening.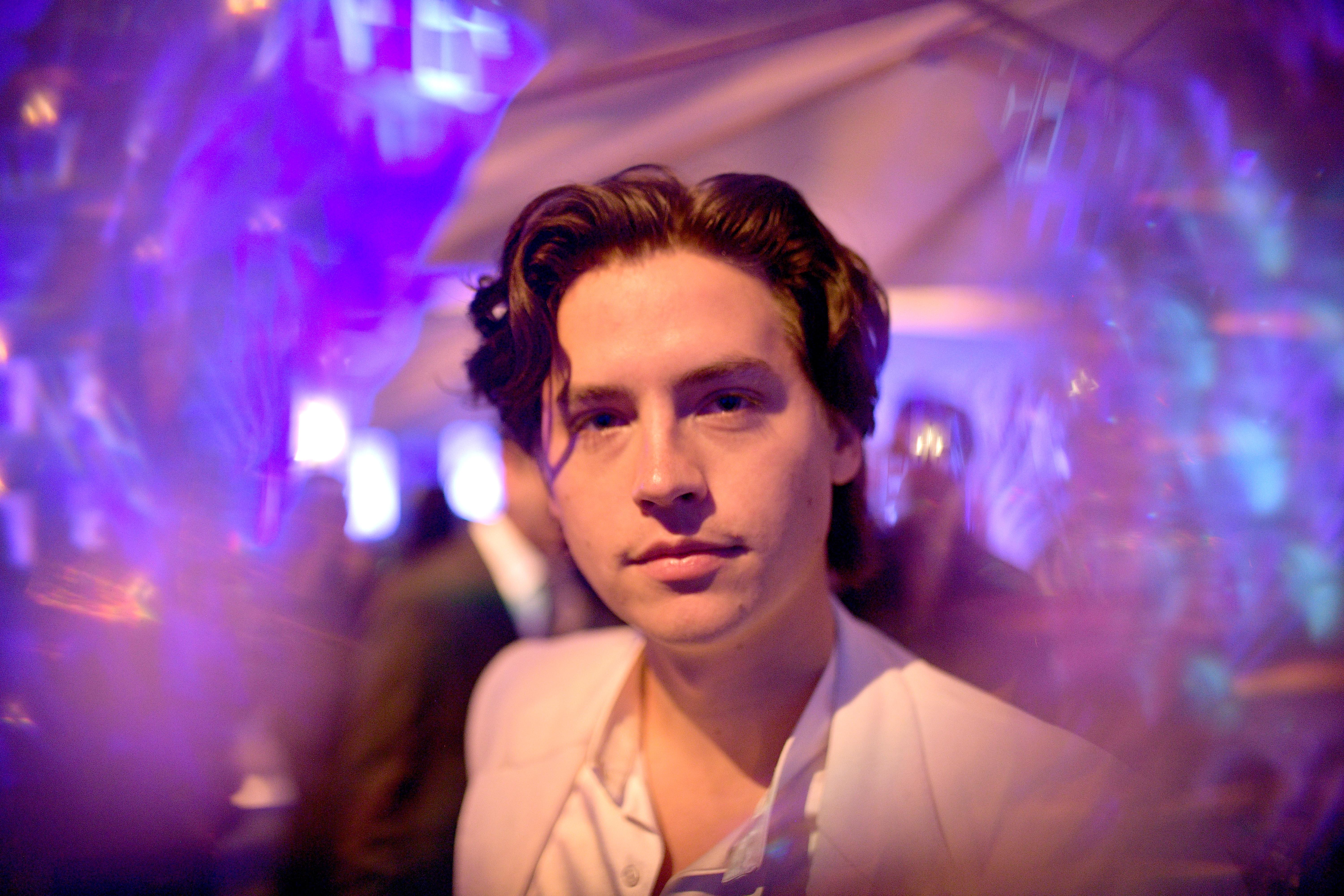 Ah, another day, another celebrity cancelation. Throughout April, we saw Demi Lovato and Adam Driver get canceled and it looks like the first cancelation of May 2020 is Riverdale star, Cole Sprouse. So just what did he do to get #ColeSprouseIsOverParty trending?
The answer, it looks like, is nothing at the moment, but that depends on who you ask.
Article continues below advertisement
Why is #ColeSprouseIsOverParty happening right now?
Here's the unfortunate thing about Twitter — well, one of them, at least. When someone includes the hashtag #ColeSprouseIsOverParty on their tweet, it helps to get that hashtag to trend higher, regardless of if the tweet is actually about the hashtag. Which is why, if you check out this hashtag, you'll discover that about 95 percent of what you're seeing are actually just fancams.
Article continues below advertisement
Nearly every tweet starts with something along the lines of, "I don't know what Cole Sprouse did," and then encourages the reader to "stan" whoever they prefer over Cole. Effectively, this hashtag started trending because people have no idea why it's trending, which, honestly, happens a lot with these #[insert whoever here]IsOverParty trends.
The case could be made that this particular hashtag is due in part to Cole's rumored relationship with Kaia Gerber, causing fans to believe that he's cheating on longtime girlfriend Lili Reinhart. However, if that's the case, fans might be a little misguided as Lili has made it abundantly clear that she's furious about #ColeSprouseIsOverParty trending. She posted a lengthy thread on how the hashtag was essentially abuse and bullying.
Article continues below advertisement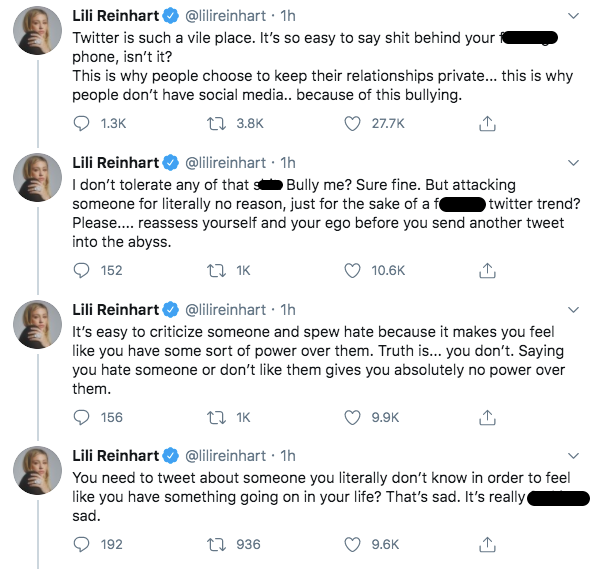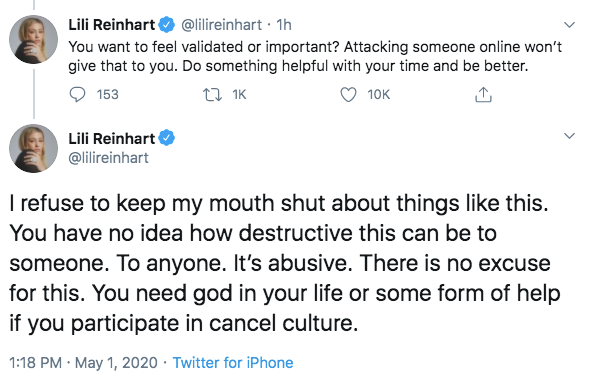 Article continues below advertisement
However, some people believe that past indiscretions warrant Cole's cancelation.
Though the majority of people who are helping to get this hashtag trending seem to just want to use this opportunity to post a fancam, there are some people who are bringing up points about why Cole's cancelation is actually way overdue.
For starters, Cole has long been accused of having abused his ex-girlfriend. Remember Cole's remarkably strange Tumblr experiment in which he made one to study people and then deleted it and then insulted all his fans on Twitter? Well, the actor also dated a very prominent Tumblr user called @beebunny, whose real name is Bree. After the two had broken up, Bree began posting about Cole having been emotionally abusive to her.
Article continues below advertisement
The reality of that issue is that, unfortunately, it's difficult to know what really happened. Some people have pointed out that she also posted some things that alluded to having a hard time moving on from the relationship, but others have pointed out that abuse victims are capable of both loving and hating their abuser. As to digging deeper into this story, it's particularly difficult since both Bree and Cole have opted to delete their Tumblrs.
Article continues below advertisement
These days, Bree is a successful influencer and Twitch streamer. At this time, she has not commented on Cole's cancelation.
Another big issue that has fans calling Cole over is alleged racism.
The 27-year-old has long been accused of being racist. For one thing, he's appears to be believer in reverse racism and has stated his firm belief that racism can come from anywhere and a racist does not have to be in a position of power, ie. a black person can be racist to a white person although a white person would be considered to have more societal advantages. He has called him a victim of "ethnocentrism racism" in the past.
Article continues below advertisement

Another issue arose on Twitter. When Tyler the Creator tweeted, "why werent we a thing @colesprouse", Cole tweeted back, "bestiality is illegal". Considering it appeared that a black man was asking why a white man wouldn't want to date him and the white man responded that having sex with a black man was the equivalent of having sex with an animal, Twitter users weren't exactly thrilled with him.
Article continues below advertisement
Others have noted that one of Tyler's many aliases is Wolf Haley, which may have contributed to the "beastiality" comment.
Earlier that same year, 2015, Cole had already gotten in hot water for comparing the Black Lives Matter movement to cannibalism in a really, really strange tweet. "Civil right activists stopping a #BernieSanders speech is practically cannibalism. This isn't the way you appeal to a rational audience," he wrote.

He was immediately accused of exemplifying "white liberalism". One responder put the issue fairly succinctly: "you need to choose your words wisely. Not only that who are you to tell oppressed people how to respond?"