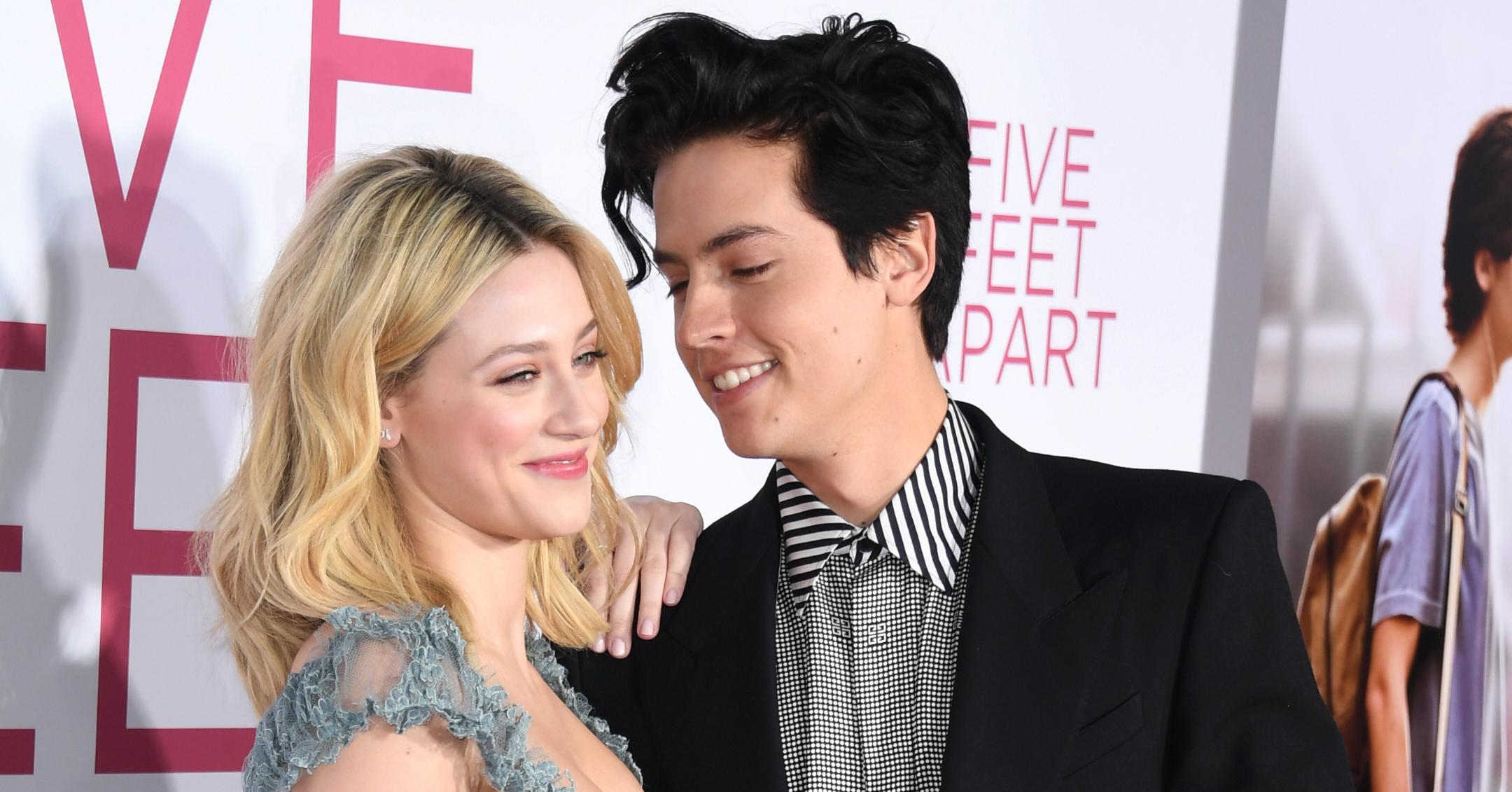 Cole Sprouse Clarifies He's NOT Cheating on Lili Reinhart, Thank You Very Much
By Sara Belcher

Apr. 20 2020, Updated 6:49 p.m. ET
Former child star Cole Sprouse has done a lot to ensure his private life remains private, despite being in the spotlight for most of his life. Almost all of his romantic relationships have happened out of the public eye, leaving much to be speculated when it comes to who the Riverdale star is dating. 
His most public relationship has been with Lili Reinhart, though the pair have been on-again, off-again for quite some time now, making fans wonder about Cole's current relationship status.
Article continues below advertisement
Cole started dating Lili while filming 'Riverdale.'
Cole and Riverdale co-star Lili took their on-screen romance off-screen officially in 2017, dropping flirty comments on each others' social media posts and making scarce public appearances together.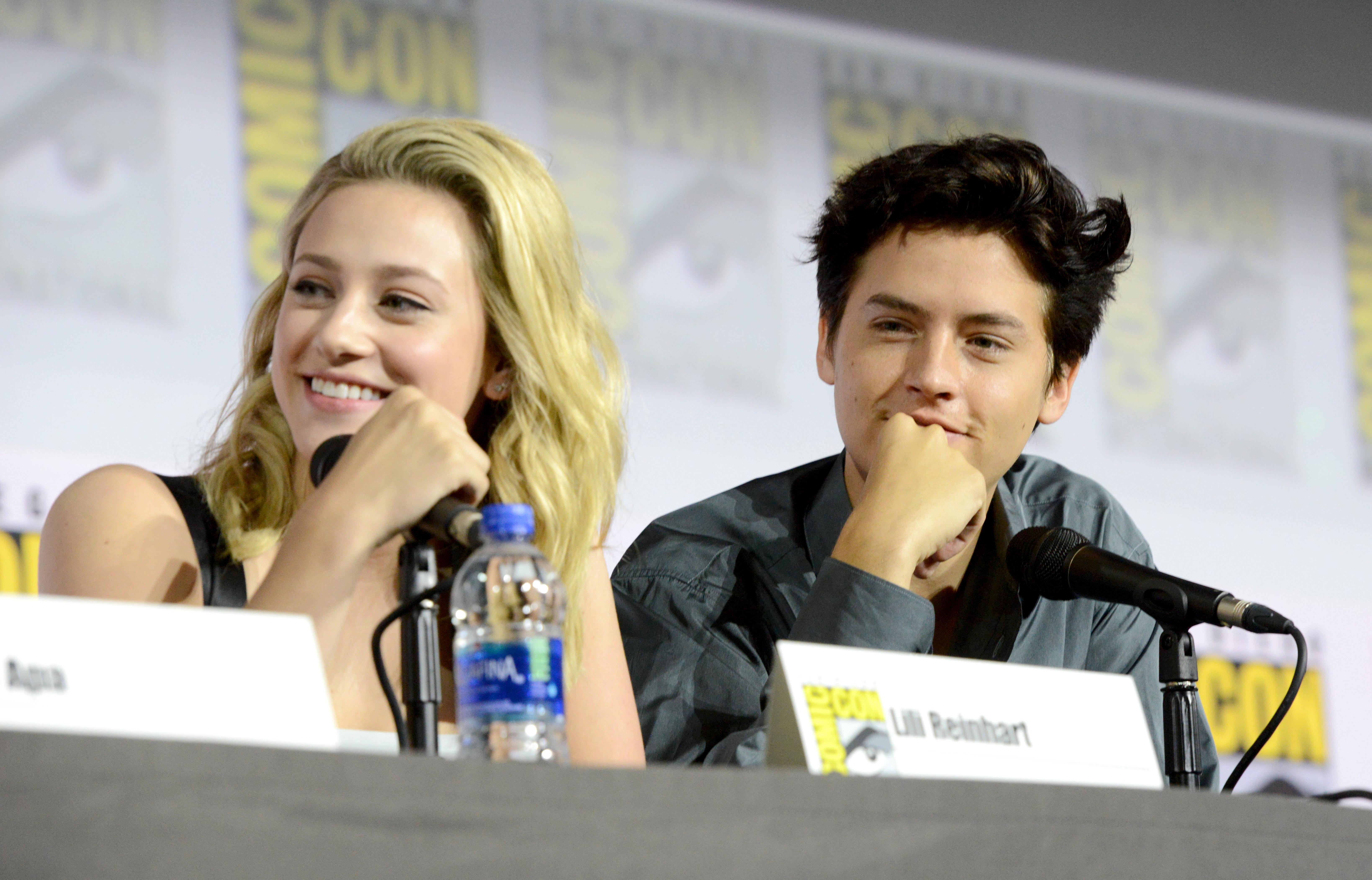 Article continues below advertisement
Rumors that the pair were dating had been circulating for months, with fans hoping their chemistry on the show translated to real life. But their decision to make the relationship public was a long-drawn-out one. In fact, the couple had been asked separately multiple times whether they were together.
When Cole was included in People's Sexiest Man Alive issue, he addressed why he wouldn't confirm or deny the rumors.
"Because whether you dismiss those rumors or whether you encourage those rumors, it's giving people who are in my opinion are a bit entitled to your personal life more power, and you have to have spaces for reverence in the industry," he told the outlet. "The more you let people in on that, the more people feel entitled to it and the more it becomes problematic with whoever you end up being with in the future, so I take that very seriously."
Article continues below advertisement
"So I just never talk about it because it's not anyone's right to know. People can speculate all they want, people speculate about me with every member of the cast practically, but it's really no one's right to know. It's also sexy, these parts of the relationships that are just yours."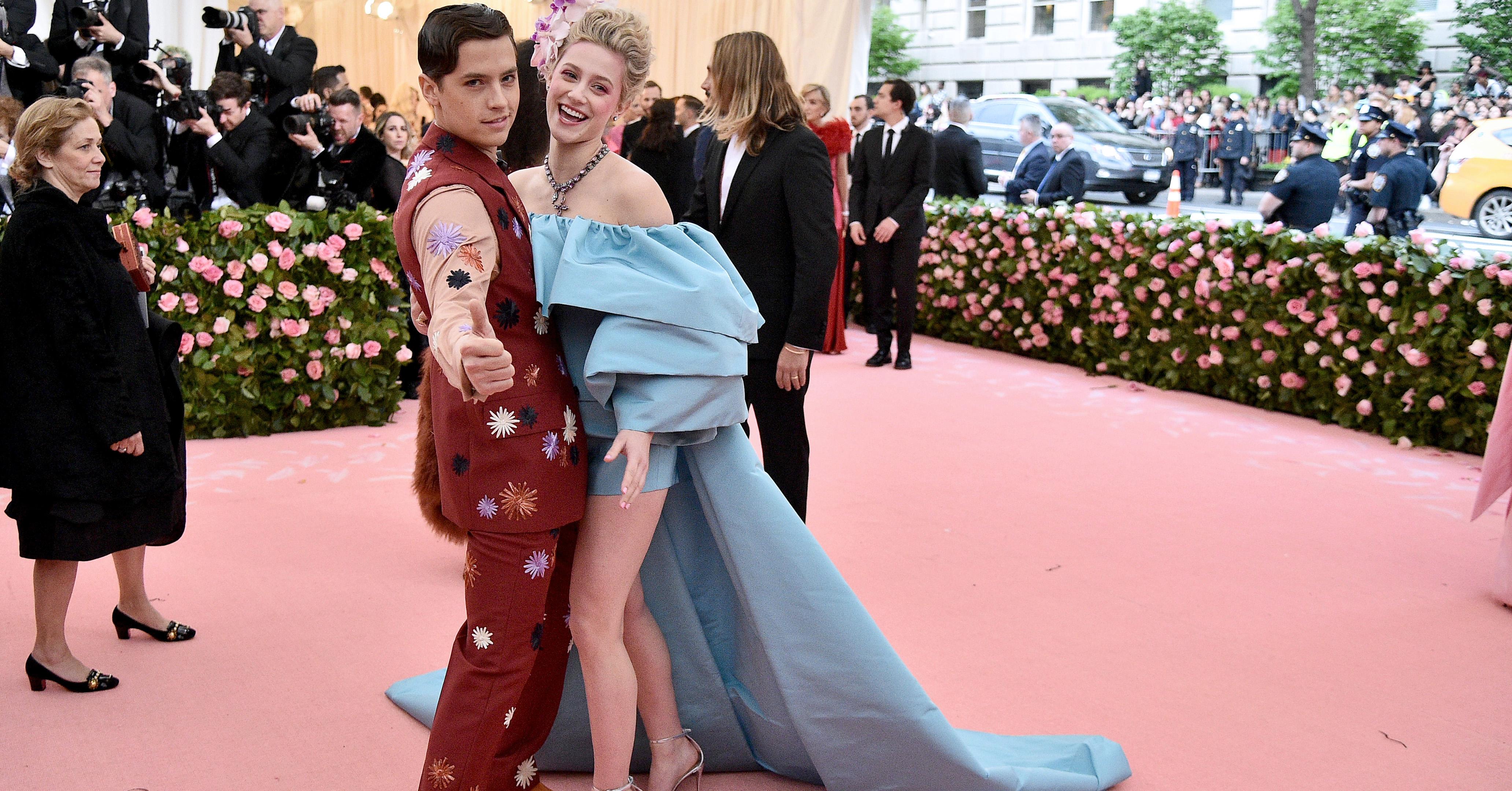 Article continues below advertisement
The pair allegedly split in 2019, only to get back together.
It was rumored the pair split for the first time in July 2019, with most sources claiming the pair had been on the outs for a while, though their next season of Riverdale together could rekindle their romance. 
"They split this time after an argument while on their break from filming. Cole decided to end the relationship," a source told E! at the time. "Now that filming is happening again, it is very likely they will mend the relationship and get back together."
But the couple subtly addressed the rumors only months later, with matching posts of their joint W cover, alleging they never really broke up.
"BREAKING: A reliable source has confirmed that none of you know s--t," Lili captioned her post.
Whether or not they split, the pair seem to still be together to this day.
Article continues below advertisement
Cole was rumored to be cheating on Lili with Kaia Gerber.
In April 2020, the former Disney star was rumored to be cheating on Lili with model Kaia Gerber, who recently split from Pete Davidson.
But despite trying to maintain any sense of privacy in his relationship, Cole was quick to fire back denying the rumors — and made it clear he was appalled at the accusation.
Article continues below advertisement
"I tolerate a lot of rumors and slander from people online claiming to be my fans. Fans who feel entitled to my privacy precisely because I never indulge them," he wrote on his Instagram story, according to Page Six. "But attacking my friends, baseless accusations, leaking my address and sending death threats are all qualities of insanity and fanaticism."
Cole echoed his previous sentiment of why he prefers to keep information about his private life private, pointing out that going public with Lili is what led to fans wanting more.
"When I first stepped into a public relationship this was one of the foreseeable consequences," he wrote. "And while I truly never intended to indulge any part of my private life to the ravenous horde, it's clear my restraint in updating them has allowed them to push their own agenda onto my habits and lifestyle. So in conclusion- please eat my delectable plump ass. (Making me post a godd--n white font insta story like a divorced mother of three)."
Clearly, he's got eyes only for Lili right now, thank you very much.