'Riverdale' Actor Cole Sprouse Got Very Candid About His Dating Life — Details
'Riverdale' and 'Moonshot' actor Cole Sprouse has fans curious about his dating life, especially after a 'Call Her Daddy' podcast interview.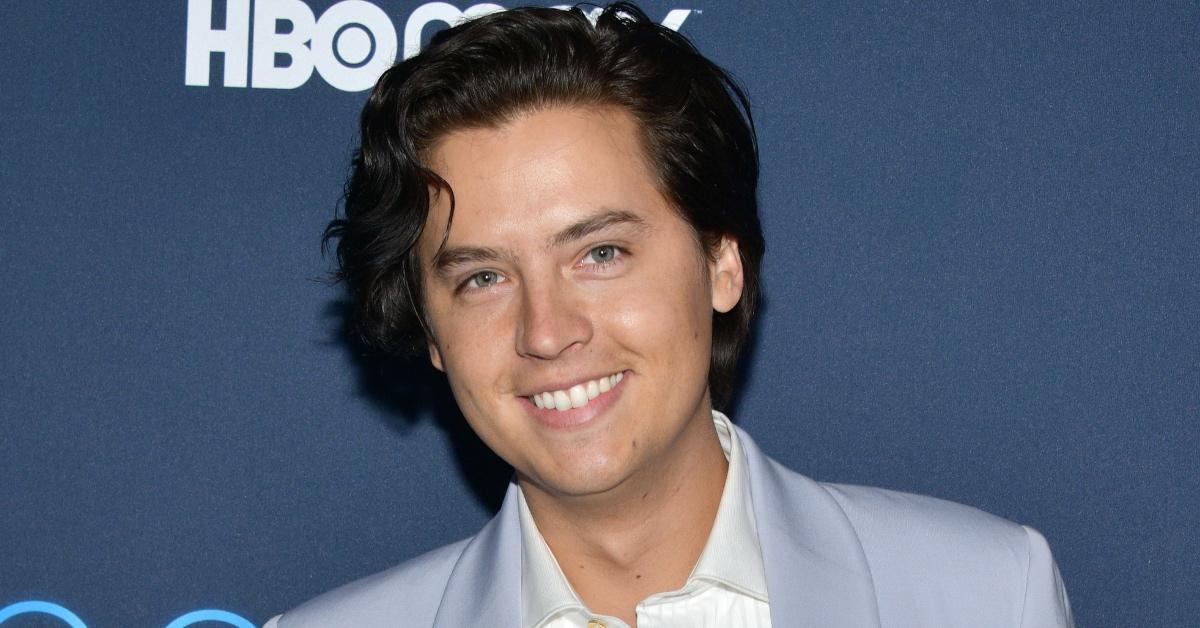 Former child star Cole Sprouse has done a lot to ensure his private life remains private, despite being in the spotlight for most of his life. Almost all of his romantic relationships have happened out of the public eye, leaving much to be speculated when it comes to who the Riverdale star is dating.
His most public relationship has been with Lili Reinhart, though their relationship ended in August 2020. Who is Cole dating now? Here's the scoop.
Article continues below advertisement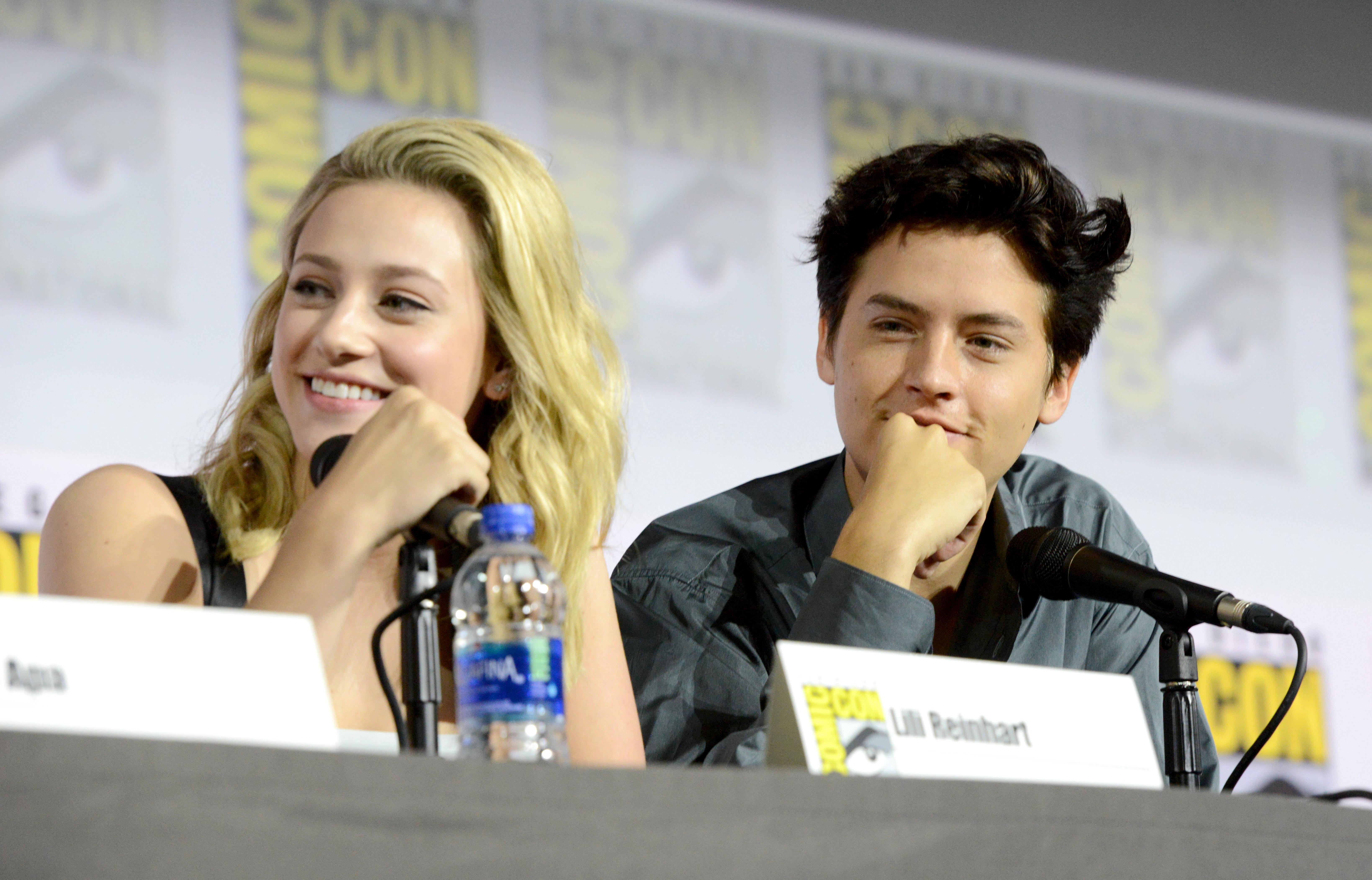 Cole started dating Lili Reinhart while filming 'Riverdale.'
Cole and Riverdale co-star Lili took their on-screen romance off-screen officially in 2017, dropping flirty comments on each other's social media posts and making scarce public appearances together.
Article continues below advertisement
Rumors that the pair were dating circulated for months, with fans hoping their chemistry on the show translated to real life. But their decision to make the relationship public was a long, drawn-out one. In fact, the couple had been asked separately multiple times whether they were together.
It was Cole who ultimately told People that he would not confirm or deny rumors to preserve their individual privacy.
Despite his words, Cole became more open with his and Lili's romance publicly. In May 2019, the pair attended the Met Gala together and looked happily in love. However, two months later, the pair broke up for the first time.
Article continues below advertisement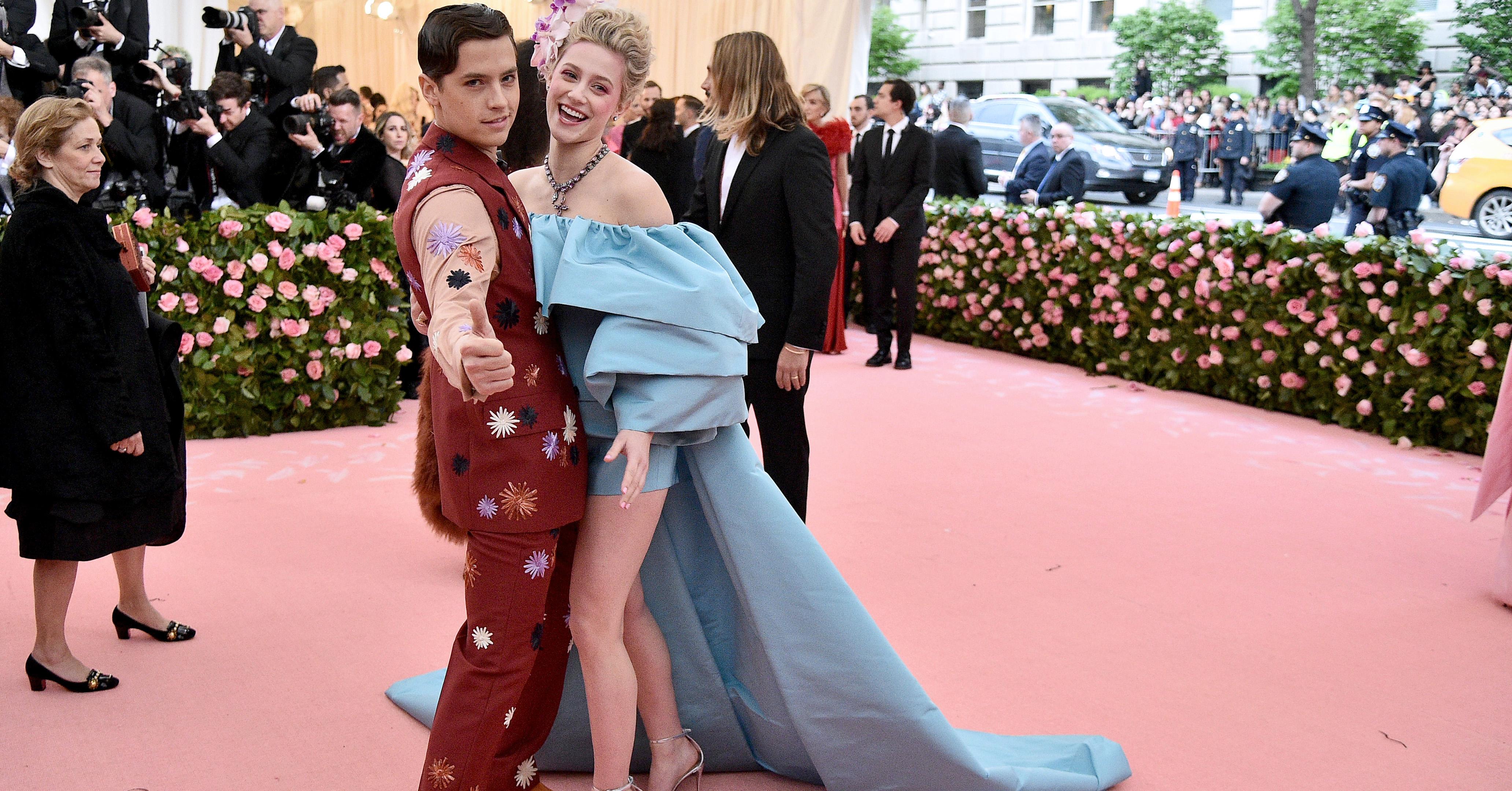 It was rumored the pair split for the first time in July 2019, with most sources claiming the pair had been on the outs for a while, though their next season of Riverdale together could rekindle their romance.
"They split this time after an argument while on their break from filming. Cole decided to end the relationship," a source told E! at the time. "Now that filming is happening again, it is very likely they will mend the relationship and get back together."
Article continues below advertisement
But the couple subtly addressed the rumors only months later, with matching posts of their joint W cover, alleging they never really broke up.
"BREAKING: A reliable source has confirmed that none of you know s--t," Lili captioned her post.
Finally, in August 2020, Cole took to Instagram to announce that he and Lili had "permanently broken up." Per Teen Vogue, he wrote, "Lili and I initially separated in January of this year, deciding to more permanently split in March."
He added: "What an incredible experience I had, I'll always feel lucky and cherish that I had the chance to fall in love. I wish her nothing but the utmost love and happiness moving forward. All I'll say about it, anything else you hear doesn't matter."
Article continues below advertisement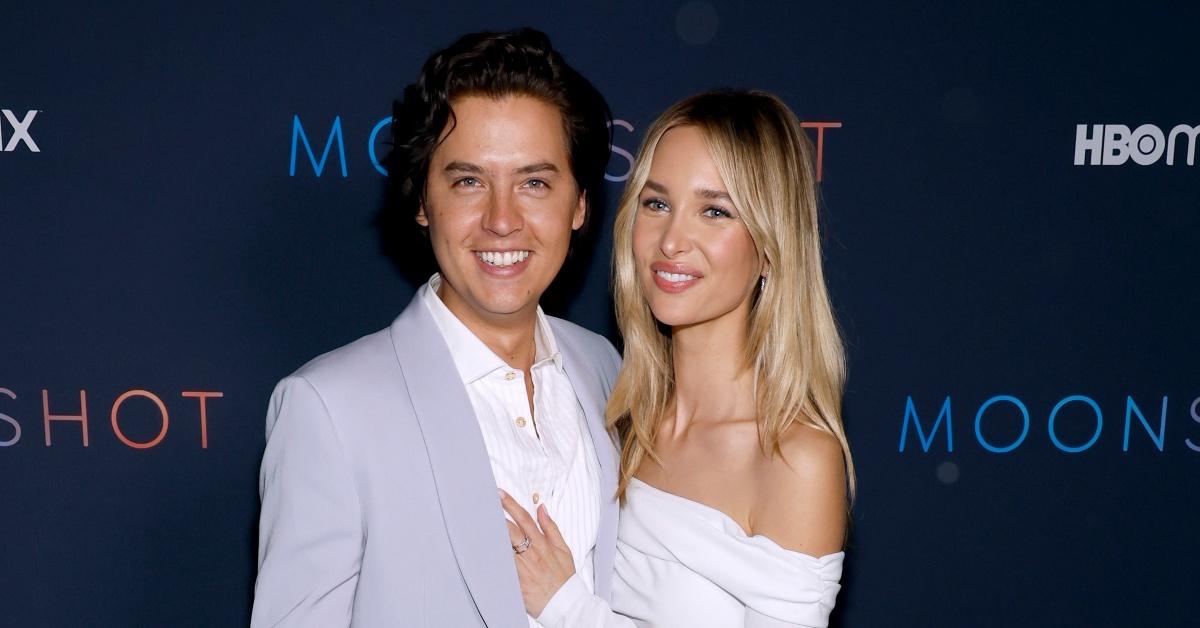 Now, Cole is dating model Ari Fournier.
After "permanently ending" his relationship with Lili Reinhart in August of 2020, Cole was spotted out and about with several models, including Kaia Gerber and Reiña Silva. However, it appears he's been in a loving (if private!) relationship with model Ari Fournier since February 2021. The pair were first spotted out together in Vancouver before moving their relationship Stateside.
Article continues below advertisement
Since their initial meeting, the pair have celebrated birthdays with one another, attended fashion shows together, and traveled to the United States and Canada. Per Bustle, Ari is a native of Montreal, Canada, and has a YouTube channel where she describes her life as a model. The pair rarely share pictures of one another to social media, but when they do, they're always stunning.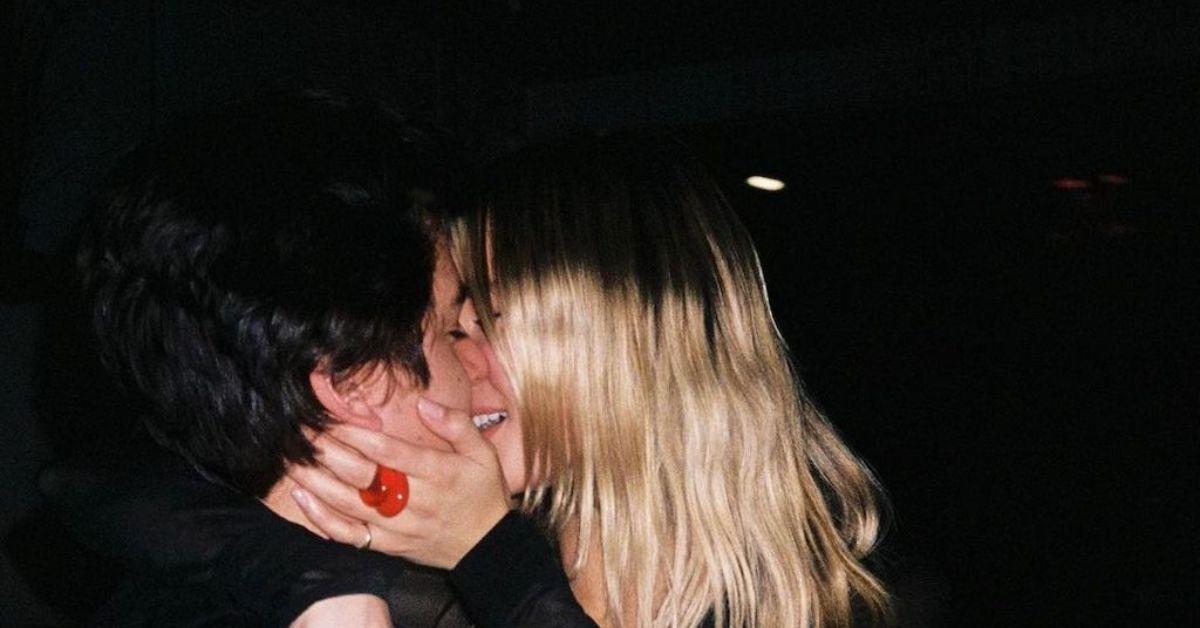 Article continues below advertisement
Cole Sprouse said more about his and Lili Reinhart's breakup in March 2023.
Cole and Lili's breakup was difficult for both parties. They had to face each other for several years to film Riverdale together. Lili and Cole refused to give up their day jobs as TV couple Jughead Jones and Betty Cooper. So, they continued filming the show through its seventh season, which will be the CW drama's last.
Before the premiere of Riverdale Season 7, Cole randomly spilled some of his relationship tea on the Call Her Daddy podcast to host Alex Cooper. During their 55:47 chat, Cole shared that the relationship with Lili lasted longer than he would've liked. He also admitted feeling pressured by Riverdale fans and the public to stick with his ex.
Article continues below advertisement
"I think if I had loved myself a little more, I probably would have left [my relationship with Lili] a little earlier," Cole says on the podcast. "I just felt like I had to take care of a lot of people around me, which was not good for me. I probably should have exercised a bit more selfishness in that situation."
Article continues below advertisement
During the 'Call Her Daddy' interview, Cole Sprouse gave vivid details about losing his virginity.
We'd like to say that Cole's new details about his and Lili's split were the most shocking part of his CHD interview, but he also had a lot to say about his first sexual experience, too. While discussing his and his twin Dylan Sprouse's rise to fame on The Suite Life of Zack and Cody, the 30-year-old Moonshot star moved the conversation to when he lost his virginity.
While smoking a cigarette, Cole shared on the podcast that his first time happened on a family vacation when he was 14. The teen star met a girl older than him, which he said was "already dubious." After making out the night before, Cole said he "mustered up the courage" to ask the girl to have sex with him in the most 2010s way possible.
Article continues below advertisement
"The first night we kind of made out, the second night — this makes me nervous, it's so cringey — I, like, knocked on her hotel door," Cole explains. "I finally mustered up enough courage to deliver a line that my brother [Dylan Sprouse] has never, ever let down for me. I looked at her, and I was like, 'So, are you like DTF?'"
Article continues below advertisement
Cole said the mystery girl replied, "Sure," and he immediately kicked his brother and their friend out of their shared hotel room. His first time "lasted about 20 seconds," and the teens never saw or spoke to each other again. However, following the CHD interview, TikTok influencer Chloe Bow (@chlobow_to) says she is Cole's family vacation girl.
Chloe made the claim via a TikTok video of her mouthing the words, "What? Oh. OK," and added the text, "When you're 15 on vacation at Disney World with your family, and you meet Cody Martin, and he asks if you're DTF."
Chloe then captioned the video with a clarification for Cole. She stated she wasn't older than the actor and claimed, "HE IS A MONTH OLDER THAN ME, lol."
"That was you????" one fan asked. "When he spills the tea, so now you can talk about it," said another. "I would've done anything for that mushroom cut," one user admitted.
Cole hasn't yet responded to Chloe's video.