Kaia Gerber Was Recently Spotted With Jacob Elordi
From the looks of some recent paparazzi photos of the pals getting cozy, it seems like newly single Kaia Gerber and Jacob Elordi might be dating.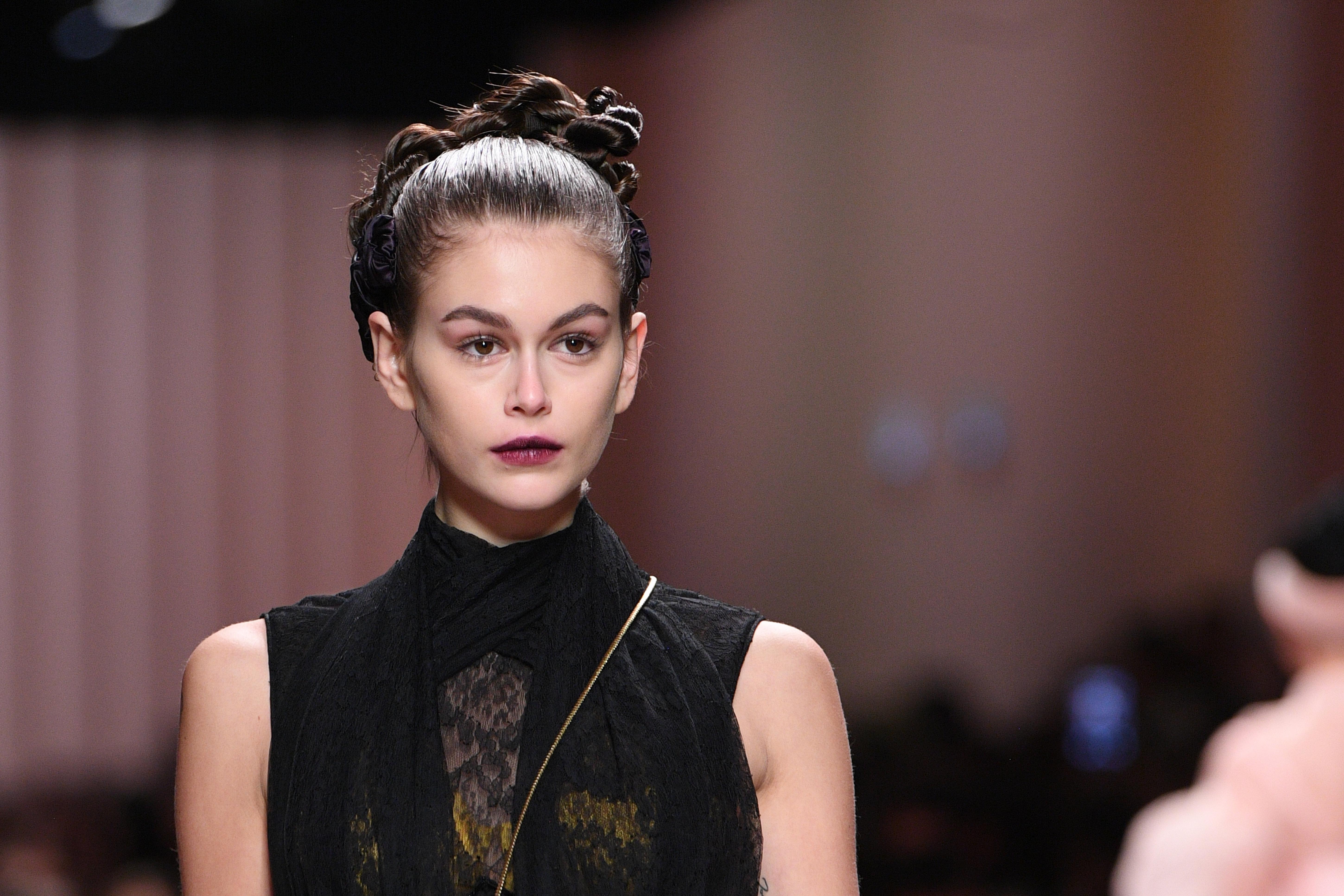 Despite recently turning 18, Kaia Gerber has been very active in the celeb dating scene. She dated comedian and SNL cast member Pete Davidson before being spotted with Cara Delevingne, who had just been in a long-term relationship with Pretty Little Liars star Ashley Benson.
But are those the only celebs on Kaia's radar? The model seems to have her eyes on someone else as of late. So, who is Kaia dating?
Article continues below advertisement
Kaia Gerber is rumored to be dating Jacob Elordi.
Shortly after rumors began circulating that Jacob Elordi and Zendaya split (and photos of Jacob and Tommy Dorfman kissing were being shared), it seems there's something brewing between the model and the actor.
The two were spotted on a date together in New York City, but while it seems that something may be starting between the two, they're not a couple just yet.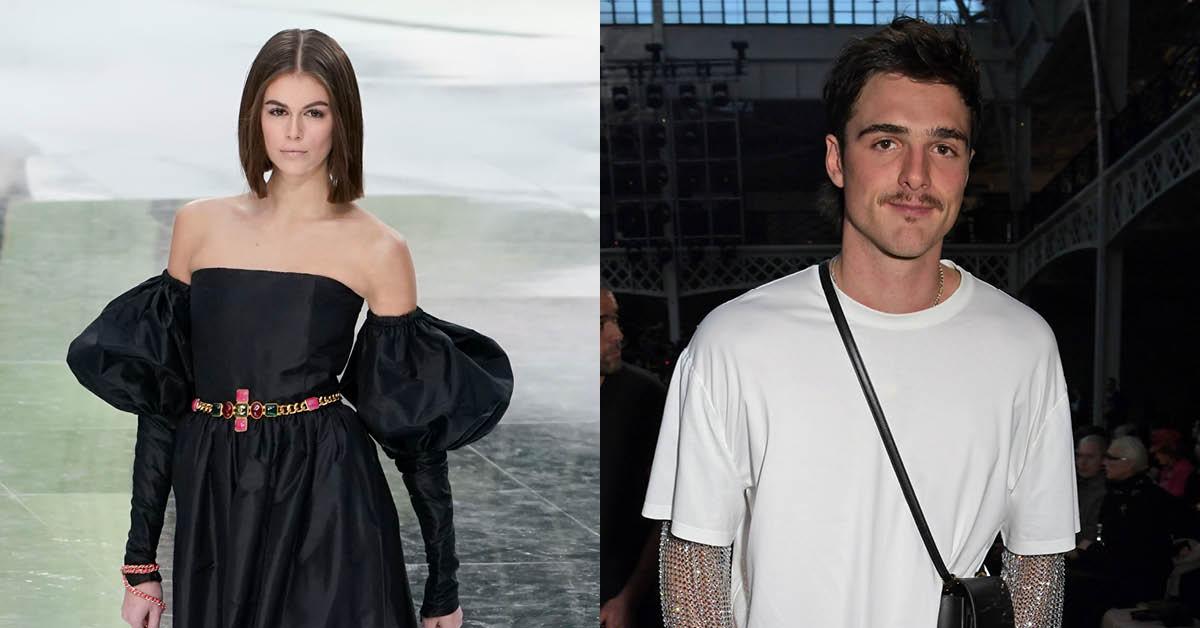 Article continues below advertisement
"Jacob definitely has interest in dating Kaia, but there is nothing serious going on there," a source told E! News of the date. "They have many mutual friends and have hung out many times in the past. They both have very chill personalities and similar interests. Jacob makes Kaia laugh and her family adores him."
Kaia Gerber and Cara Delevingne were snapped together looking cozy in July 2020.
Kaia Gerber, daughter of legendary supermodel Cindy Crawford, and fellow model Cara Delevingne attended a Black Lives Matter rally together that was held outside the Hall of Justice in Downtown Los Angeles in July.
Article continues below advertisement
The pair had been in a "quarantine crew" with some of their friends since the start of the coronavirus pandemic back in March, but since then, most of the group disbanded and spent some time apart.
Article continues below advertisement
The two reunited and put on a very affectionate display as they joined the protest, holding hands and embracing, with Cara wrapping her arm around Kaia's waist. In June 2020, the duo was pictured getting hands-on at another BLM protest at Los Angeles City Hall.
Before Kaia cuddled up to Cara, she was dating Pete Davidson.
In late 2019, Kaia and Pete met at an Alexander Wang fashion show that he did a surprise appearance for. Kaia had been booked for and walked in the show.
Article continues below advertisement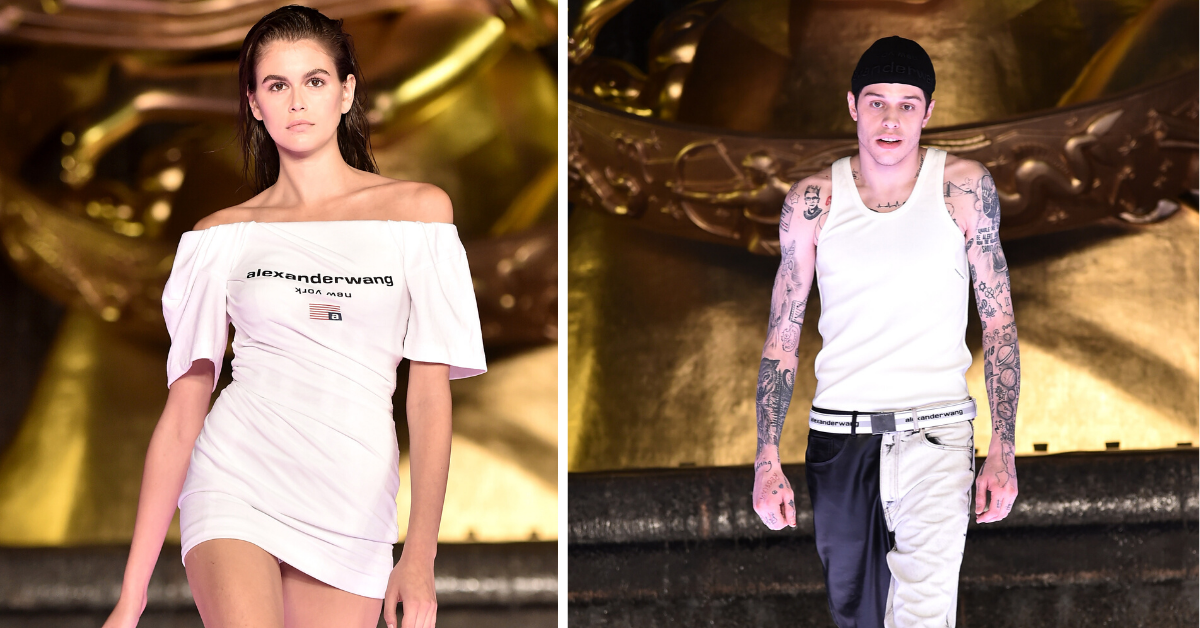 After speculation that the two were dating due to many lunch dates and Kaia's mysterious "P" necklace, E! News confirmed the news and wrote, "Kaia and Pete are definitely in a romantic relationship. They have been friends for a while now and run in the same friend circle but became romantic recently. They started hanging out alone more often after meeting up in NYC in October. Kaia expressed she loved Pete's personality. She thinks he is charming and is very intrigued."
Article continues below advertisement
Article continues below advertisement
Another rumor circulated that Kaia was dating 'Riverdale' actor Cole Sprouse.
After his rumored split from Riverdale co-star Lili Reinhart, Cole was spotted out and about with Kaia. Though he denied the rumors the two were an item, he was once again spotted with the model at a Black Lives Matter protest.
After Riverdale fans started attacking Cole and Kaia, he took to his Instagram to put it all to rest. He wrote, "I tolerate a lot of rumors and slander from people online claiming to be my fans. Fans who feel entitled to my privacy precisely because I never indulge them. But attacking my friends, baseless accusations, leaking my address and sending death threats are all qualities of insanity and fanaticism."