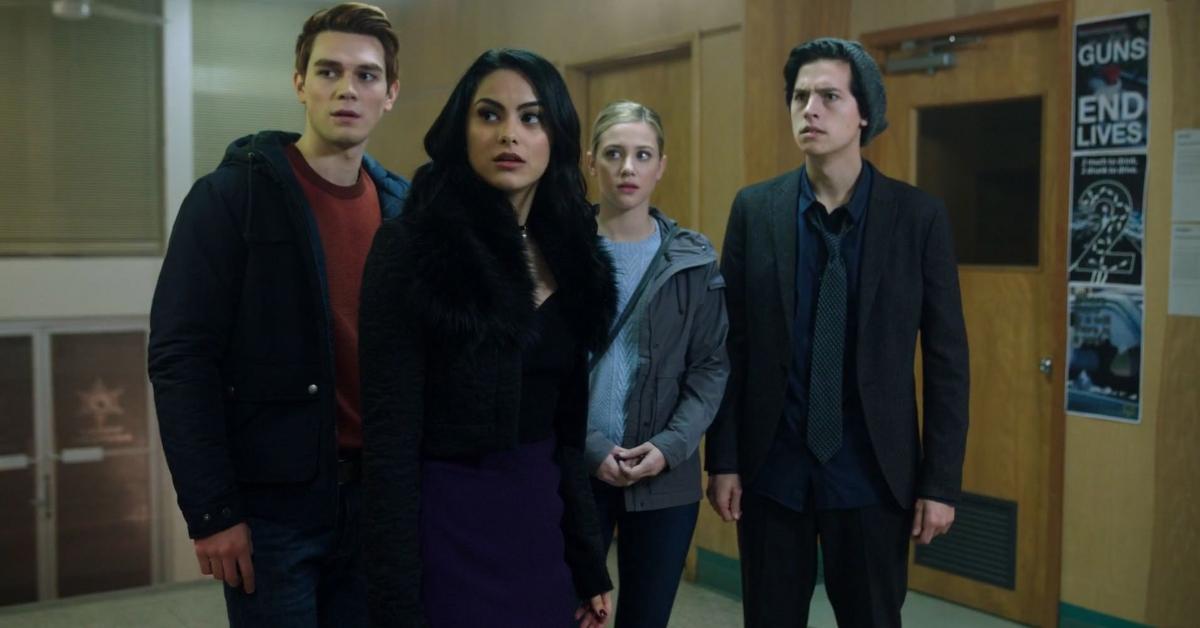 OMG! This Major 'Riverdale' Character Can't Really Be Dead… Right?!
[Warning: Major spoilers ahead]
In the Oct. 30 Season 4 episode, "Halloween," Riverdale fans got the shock of their lives when it was revealed that one major core member (Archie, Betty, Veronica, and Jughead) will seemingly die. Say what?!
To recap, Jughead (Cole Sprouse) falls victim to a seriously disturbing hazing ritual, which involves him being trapped in a coffin by his classmates at Stonewall Prep overnight until Mr. Chipping (Sam Witwer) gets him out.
Article continues below advertisement
The following morning when Betty (Lili Reinhart) and Jughead discuss the previous night's events, she apologizes for not being there to help get Jug out of the coffin, to which he responds: "Deep down I know that if I ever really went missing that you would be the one to find me."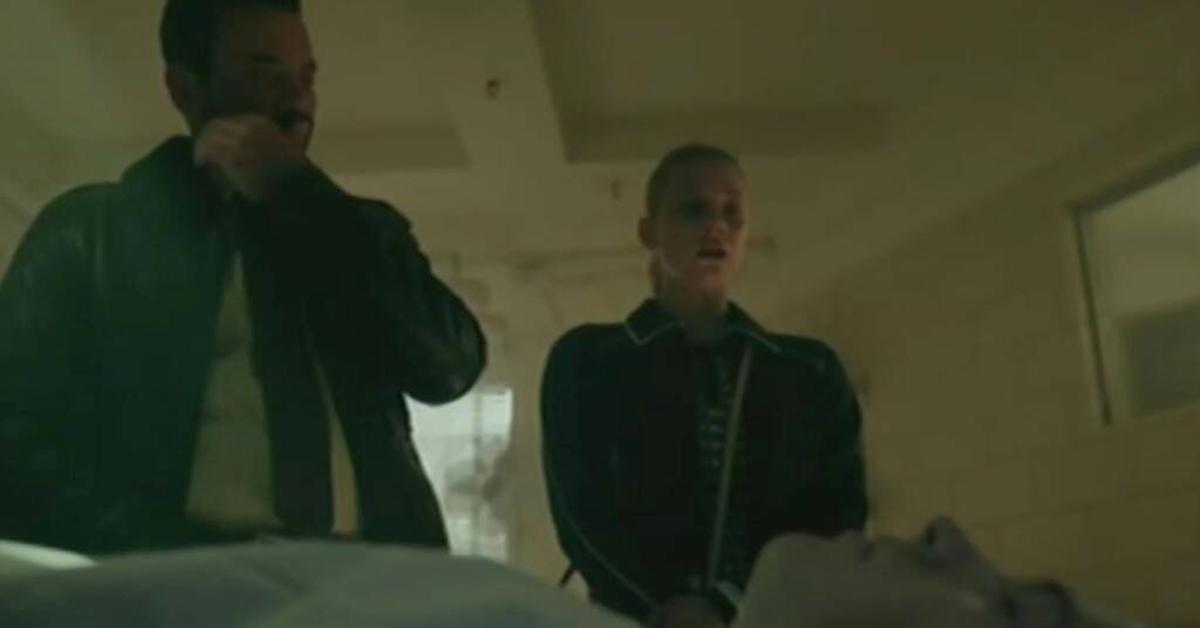 Article continues below advertisement
Flash forward to a scene in the Riverdale coroner's office, Betty is standing with Jughead's father FP Jones (Skeet Ulrich). The two are staring at a body on the table, which is shockingly revealed to be... Jughead! Is Forsythe Pendleton Jones III really dead? Is actor Cole Sprouse leaving Riverdale in Season 4? Say it ain't so!
Wait, is Cole Sprouse leaving Riverdale in Season 4?
In the Season 3 finale, a flash forward scene showed Betty, Veronica, and Archie standing around a fire pit burning their clothes … and Jughead's iconic beanie. "Archie, are you listening to me?" Betty asks. "We have to burn all of our clothes, including Jughead's beanie. We'll wash off the blood in the swimming hole. After tonight, we never speak of this, ever. Not to each other, not to our parents. No one."
Article continues below advertisement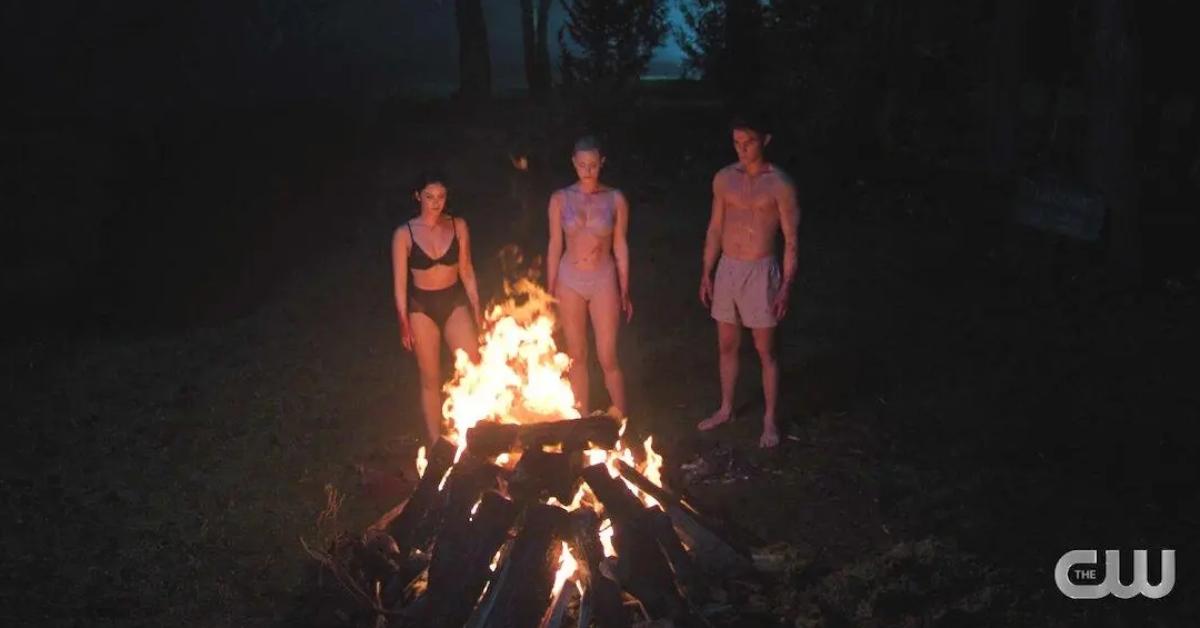 She states that the group will have to go their separate ways after senior year, adding, "That is the only way that we won't get caught." Since that moment, fans have been wondering what happened to our favorite beanie-wearing writer?
Article continues below advertisement
Some fans predict that Jughead had to fake his own death to go into hiding from the next villain in Riverdale (who is still unknown). "Guys this is obviously foreshadowing. Jughead will go missing/go into hiding/ fake his death and he will leave clues that Betty will figure out and eventually find him," tweeted one person.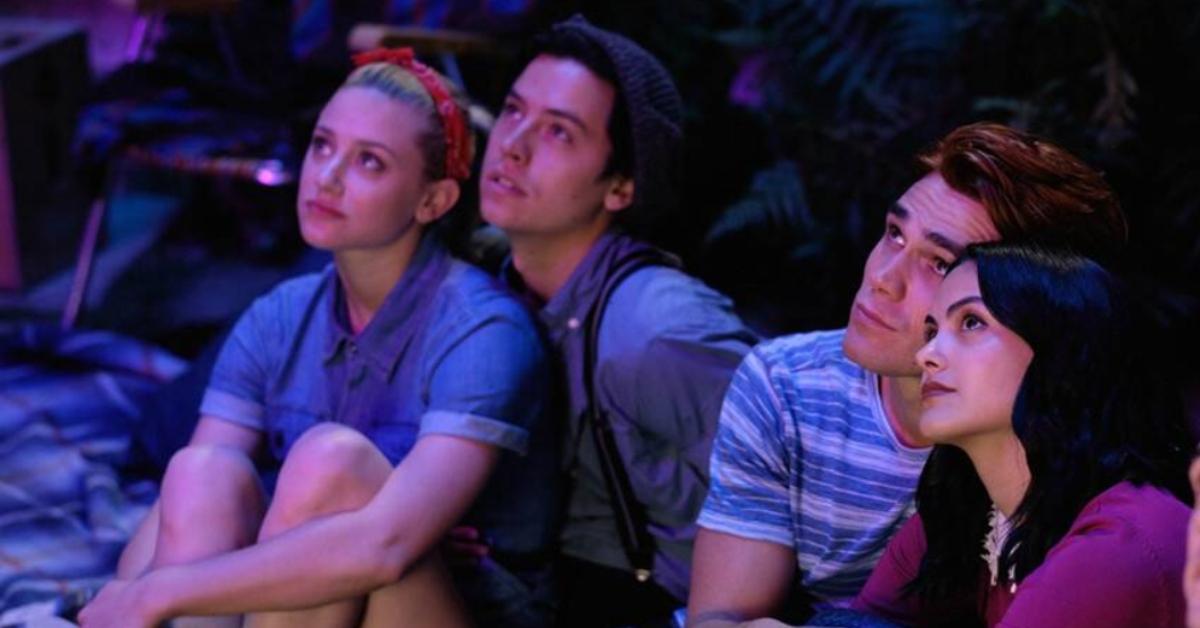 Article continues below advertisement
One Reddit user also posted his/her theory regarding Jughead's fate. In Episode 2, Veronica is reading The Secret History by Donna Tartt, which is about a young man who befriends privileged students at an elite school. The group of students end up killing and covering up the murder of a fellow classmate. So, did the writers of The CW series just foreshadow a similar storyline between our main characters?
The Reddit user added: "I think Jughead is somehow involved in the murder and the rest of the gang merely helps him cover it up." For now, we'll continue to hold our breath anxiously waiting to learn what really happened to Jughead. Hopefully, his fate has not been sealed.
Catch new episodes of Riverdale on Wednesdays at 8 p.m. ET on The CW.