Little Boy Loves Pretending He's a Grandpa, and the Videos Will Make Your Heart Melt
What do you do when your son starts referring to himself as a grandpa? You embrace it and make viral videos. Meet the world's youngest grandpa.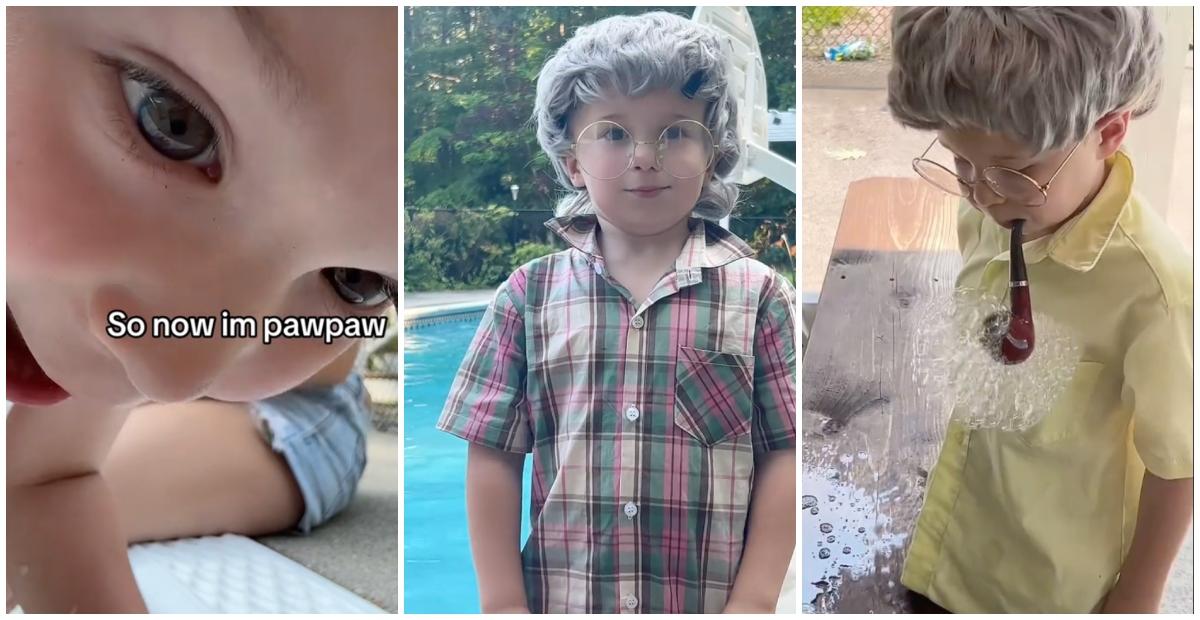 Kids sometimes get fixated on the strangest things. Some of them are always in a rush to grow up. To them, being grown up just seems so fun. After all, grown-ups have money and can watch R-rated movies. Grown-ups don't have a bedtime and can eat whatever they want. Grown-ups can drive cars and ride all the rides at the amusement park.
Article continues below advertisement
But usually, when kids fantasize about growing up, they just want be to old enough to do all the cool things. They want to be 18 years old instead of 6 years old. They would likely never want to be as old as their parents, who in their minds, are probably a bajillion years old. But not all kids are the same.
One little boy surprisingly wants to be decades and decades older. He wants to be old as a grandpa. Actually, he is a grandpa in his mind. Keep scrolling to learn all about the little boy on TikTok who identifies as a grandpa.
Article continues below advertisement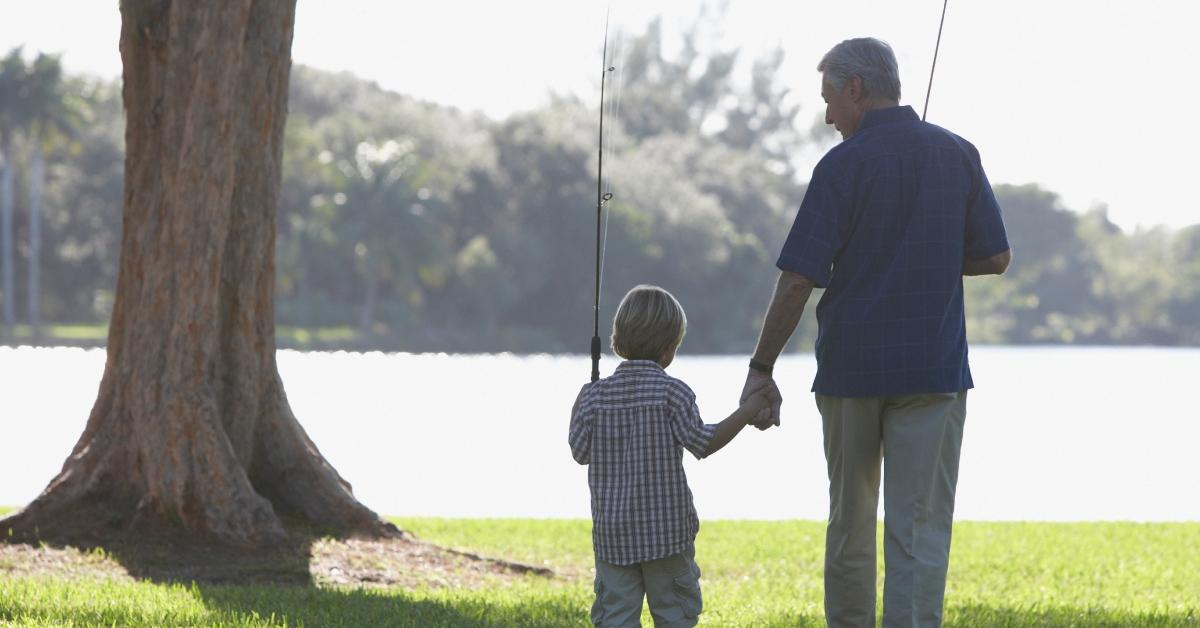 One mom explains on TikTok that her son believes he is a grandpa — and the videos are so adorable.
TikTok creator Julie Wise (@juliewise4) loves to share videos of her son Jay and her infant daughter Rose.
If you frequent her page, you might catch on that her son Jay has a fixation with pretending to be a grandpa. In several videos, you can see the young boy referring to himself as "Grandpa Jay." There are even videos of him really stepping into character with a gray wig, round metal-rimmed glasses, and a pipe.
Article continues below advertisement
Truthfully, it isn't clear why he became interested in taking on this senior role, but it seems to be an ongoing thing that Julie is entertaining in order to keep him happy.
Naturally, users are fascinated by her son's pretend play. In fact, one user asked her, "Do you have to explain to people in public that he identifies as a grandpa?"
Article continues below advertisement
In answering the question, Julie shared an anecdote about the first time she brought little Rose to the doctor. While there, the pediatrician asked Jay "What's it like being a big brother?"
Jay corrected the doctor and said, "You mean a grandpa?"
Article continues below advertisement
Julie, not knowing what to say, confirmed to the doctor that her son did indeed identify as Rose's grandpa, not her brother. She joked that the doctor probably thought they were all delusional.
As she's talking, Jay makes a guest appearance in the TikTok and corrects his mom. He claims he is now Pawpaw — which is the newest name he's embracing for his role as grandpa.
Article continues below advertisement
Users in the comment section were delighted with Jay's fixation on pretending to be a grandpa. "He's so committed to the role," wrote one user. There are definitely worse things that a toddler could be fixated on!
Article continues below advertisement
Another reassured Julie that her son isn't the only one with an overly creative imagination: "At that age, my younger sister decided she was a dog and ate all her meals under the table. It was fine."
One user chimed in: "My son insisted he was John Cena for the first three years of his life because his older siblings taught him that."
What can we say? Kids have the wildest imaginations.