'Top Chef' Star Tom Colicchio and His Wife Have Been Together for Almost 20 Years
Is Tom Colicchio married? What's there to know about his kids? What's his net worth? Here's what you should know about the head judge of 'Top Chef.'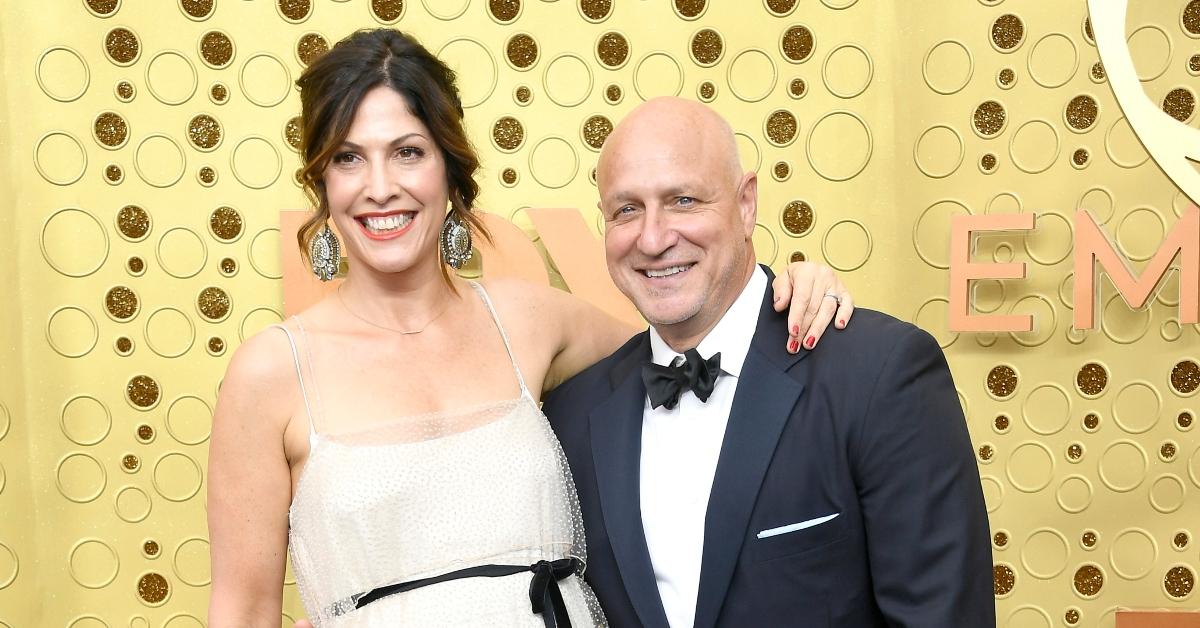 In 2006, Tom Colicchio joined the cast of Top Chef — and he hasn't looked back ever since. The visionary chef, book author, and the original co-founder of New York's Gramercy Tavern earned renown for his relentless insistence on impeccable technique and use of high-quality ingredients. Often described as the "master with meat," Tom firmly cemented himself as a leading culinary figure over his decades-long career. So, is Tom married? What's his family life like?
Article continues below advertisement
'Top Chef' star Tom Colicchio is a married man.
Tom tied the knot with filmmaker and activist Lori Silverbush on Sept. 15, 2001, and they have been happily together ever since. They share two kids, 11-year-old Luka Bodhi and 10-year-old Mateo. Tom also has an older son, Dante, from a previous relationship.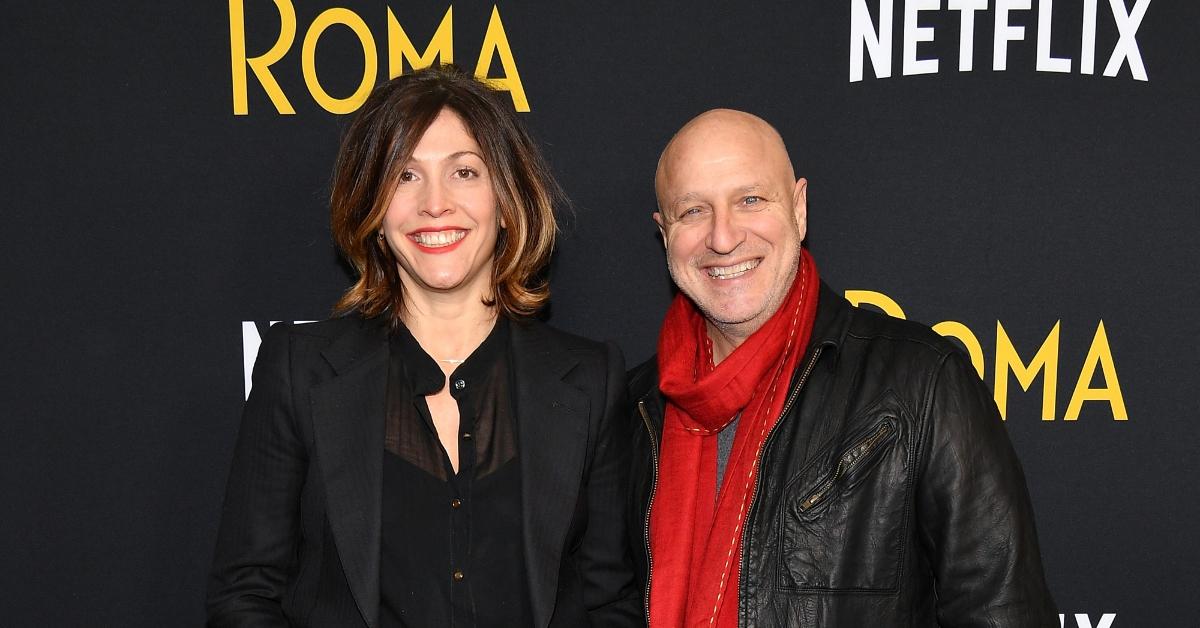 Article continues below advertisement
Tom and Lori split their time between their lavish home in leafy Fort Greene, Brooklyn, and a beautiful property near Mattituck, Long Island, N.Y. An avid gardener, Tom enjoys experimenting with different vegetable crops and spending time in his garden.
"I get up in the morning at six, I'm out in the garden for two hours, and then my day starts, and it's just a much better day," Tom explained in an interview with Wine Spectator. "It makes me so happy."
"I don't know exactly what they're going to grow into," he described his overall approach to growing different plants. "You just have to let them grow."
Article continues below advertisement
Tom and his wife, Lori, are fairly protective of their kids' privacy.
It appears that Luka Bodhi and Mateo don't have Instagram accounts just yet. There's little information available on where they go to school or what their interests might be.
Dante inherited his dad's love for quality cooking, however. On social media, he frequently shares photographs of his proudest creations, including a luscious, richly hued vegetable stock, and elegant cocktails, like the Christmas Tree Punch.
Article continues below advertisement
A true gourmand, Dante also posts about his latest culinary escapades. Judging by his Instagram activities, Dante seems to be in a long-term relationship with Alexandria Serafini, a model who previously appeared on Project Runway.
Article continues below advertisement
So, what's there to know about Tom's net worth?
Tom launched Craft, a restaurant known for its farm-fresh fare, in 2001. It was followed by Craftsteak, a steakhouse located inside the MGM Grand in Las Vegas in 2002.
Tom left the Gramercy Tavern circa 2006. Soon after, he launched Craft Los Angeles, Tom Colicchio's Heritage Steak at The Mirage in Las Vegas, and other eateries. Tom is also the author of books like Think Like a Chef.
Most believe that Tom's personal assets could be around $20 million, though the estimate is best taken with a grain of salt. Bearing in mind that Tom owns a restaurant empire and that he also stars in and executive produces Top Chef, it's more than likely that he has enough to lead a very comfortable lifestyle.
Catch new episodes of Top Chef every Thursday at 8 p.m. EST on Bravo.