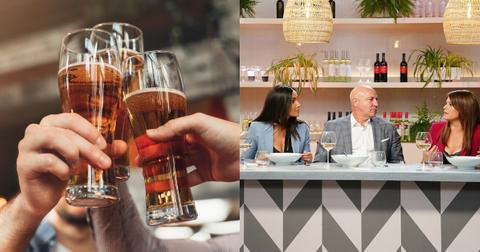 'Top Chef' Watch Parties Are About to Get Wild With This Drinking Game
By Lizzy Rosenberg

Updated
We're unashamed to say that two of the greatest ways to pass the time during quarantine are watching TV and drinking, and luckily, we've found a way to combine the two. As you may know, Top Chef: All Stars LA, season 17 premiered on Bravo on March 19, and we've created an epic new drinking game that fans can play while tuning into new episodes.
Shake (or stir) your favorite drink, and stay tuned for instructions for playing the Top Chef drinking game for when the next episode airs.
Drink once when someone can't find something in the kitchen or pantry.
This is obviously an incredibly stressful moment in the show and it probably deserves two drinks, honestly — but since it happens so frequently, we'll stick to one.
Drink once when a chef claims they've never made a dish before.
We'll take a drink and pray for the best.
Drink once if somebody brags about their expertise.
We aren't sure if this is to intimidate others or if its for contestants to hype themselves up, but again, we stan either way.
Drink once when there's clearly product placement.
Drink once if a chef is wearing Crocs.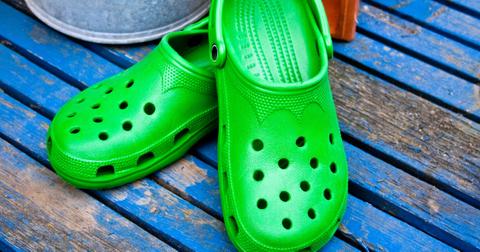 This is literally the only TV show that deems Crocs socially acceptable.
Drink twice if someone gets in an argument.
This are getting heated and you deserve not one — but two — nice long drinks right now.
Drink twice when a chef is accused of copying someone else.
No matter what he says, he totally copied that concept... needless to say, things are getting heated.
Drink twice when someone swears.
We don't have a universal swear jar, but doing a shot or two instead is basically the same thing.
Drink twice if Gail Simmons goes MIA.
Gail is often missing from the judge's table and TBH we have no idea where she goes off to.
Drink twice when a chef claims they just want to win.
"I just want to win!" Yeah, obviously.
Drink three times if the presentation is considered "messy."
It looks ten times better than the Kraft Mac we're currently cooking, but yeah you definitely need to up those plating skills.
Drink three times when something is clearly undercooked.
Drink three times if a judge "doesn't get" a dish.
This is basically the kiss of death — this drink is much-needed.
Drink three times when one of the judges asks if the chef has tasted something.
This is too cringe-worthy for words, and therefore, we're drinking our feelings.
Drink three times when something is deemed "under-seasoned."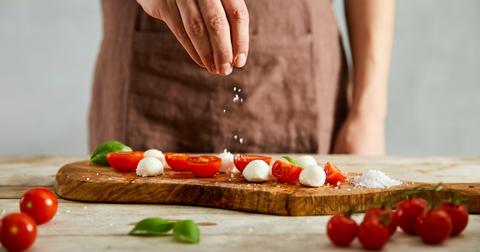 If only they added just a pinch of magic...
Drink three times when Tom Colicchio claims something is "a tough decision."
Of course it is... it always is.
Finish your drink when someone is kicked off.
Cheers! The episode may be over but this game is basically applicable for any season, any episode — binge-watching this over at the end of the season is going to be truly wild.
Tune in to Bravo for new episodes of Top Chef on Thursdays at 10 p.m. ET.