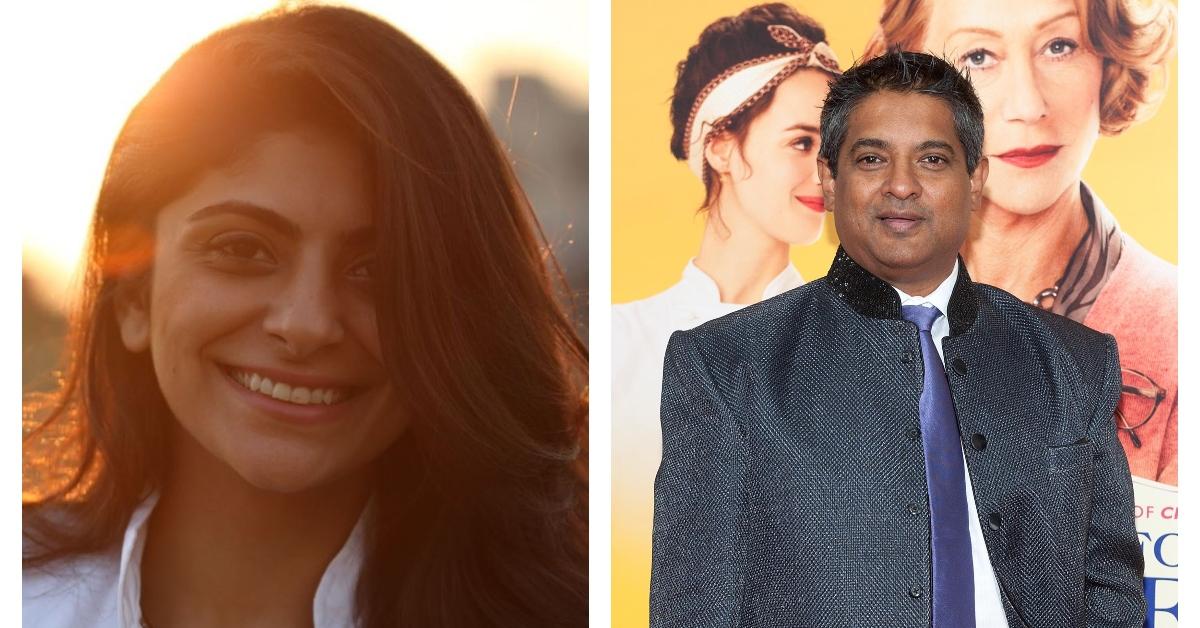 These 'Top Chef' Deaths Have Rocked the Culinary World
By Shannon Raphael

Apr. 1 2021, Updated 2:09 p.m. ET
Since 2006, Bravo's Top Chef has been showing viewers the biggest trends in the cooking world, and how cutthroat the competition is among some of the world's best cooks. The series has made several alums household names — including Carla Hall, Richard Blais, and the Voltaggio brothers.
While the show is mainly about creating memorable food and competing with other seasoned chefs, the series has also touched on real-life issues. 
Article continues below advertisement
Season 15 alum Fatima Ali announced her battle with terminal cancer in 2018, and she died less than a year later. On March 25, 2020, it was revealed that Top Chef Masters winner Floyd Cardoz had succumbed to the novel coronavirus. The two Top Chef deaths left an indelible mark on the culinary world, and both were mourned by many in the cooking community. 
Article continues below advertisement
Floyd Cardoz won 'Top Chef Masters' in Season 3 and died from COVID-19 in March 2020.
Floyd took the Top Chef world by storm when he competed on Top Chef Masters'  third season in 2011. Unlike the original Top Chef, which focuses on chefs who have not necessarily made it big in the culinary world yet, the Masters version focused on some of the most recognizable and decorated chefs in the world. Instead of competing for a cash prize, the Masters contestants won money for charity.
He beat Mary Sue Milliken for the winning prize in the finale. The remaining chefs were tasked with cooking a meal from their first food memory, a meal that inspired them to become a chef, and a selection made by the judges. 
In addition to being an alum from the show, Floyd was the culinary director for India's The Bombay Canteen, and he was known for his work at Tabla and Bombay Bread Bar in New York. He was in the process of opening The Bombay Sweet Shop as well. 
Article continues below advertisement
The chef was largely credited with bringing a new life to modern Indian food in the U.S. in the '90s with Tabla.
He visited India in early March to celebrate the fifth anniversary of The Bombay Canteen. Shortly thereafter, he announced on his Instagram page that he was in the hospital after contracting the coronavirus. It is unclear if he contracted the virus while traveling on the plane back from India (he reportedly had a connection in Germany).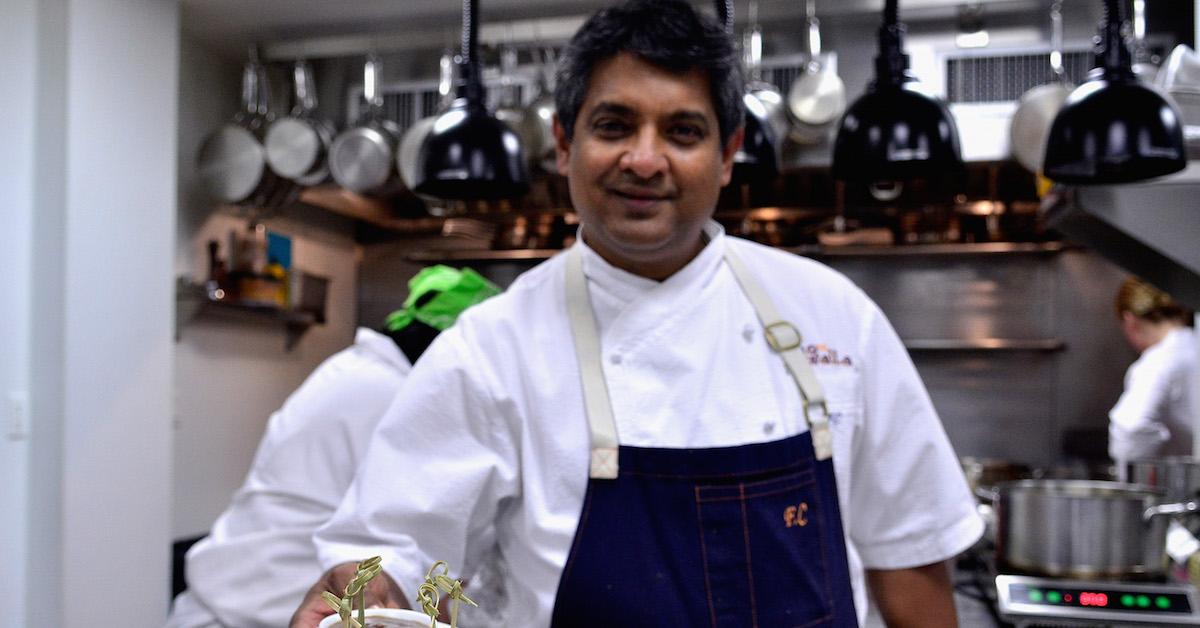 Article continues below advertisement
On March 25, Hunger Inc., the company in charge of Floyd's restaurants, announced that Floyd had passed away from the coronavirus in New Jersey. The chef was just 59 years old. 
Before his tragic death, Floyd was being treated at the Mountainside Medical Center in New Jersey. He is survived by his wife, Barkha; his sons, Peter and Justin; and his mother, Beryl. 
Top Chef host Padma Lakshmi (who was not the host for any season of Masters) paid tribute to Floyd on Twitter. 
"Floyd Cardoz made us all so proud. Nobody who lived in NY in the early aughts could forget how delicious and packed Tabla always was. He had an impish smile, an innate need to make those around him happy, and a delicious touch. This is a huge loss," she wrote.
Article continues below advertisement
Fatima Ali was deemed the fan favorite of 'Top Chef: Colorado'.
Unfortunately, Floyd isn't the only Top Chef alum who has passed away. Fatima Ali competed on Season 15 of the show, which took place in Colorado. She grew up in Pakistan, and she moved to the United States at the age of 18 to attend the Culinary School of America. She graduated from there in 2011.
Fatima got her start in cooking when she worked as a sous chef at Café Centro in New York City. She went on to compete in an episode of Food Network's Chopped in 2012, which she won. 
Article continues below advertisement
Fatima was the youngest executive sous chef to ever work at Stella 34 in New York. Before going on Top Chef, she was a sous chef at La Fonda del Sol.
In 2017, she competed on Season 15 of Top Chef, coming in seventh place (the winner for the season was Joseph Flamm). She was voted the fan favorite.
She announced in 2018 that she had been diagnosed with Ewing's sarcoma, which is a type of bone/tissue cancer.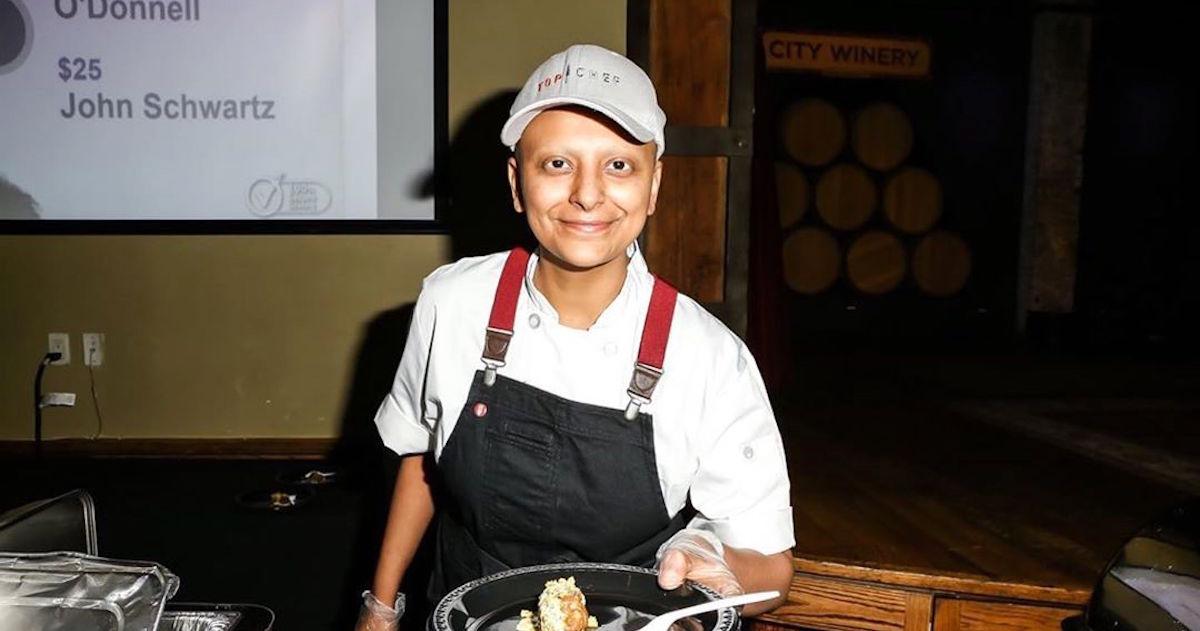 Article continues below advertisement
Fatima completed surgery and chemotherapy at Memorial Sloan Kettering Hospital in New York City. She went into remission later that year, but she was diagnosed with a terminal form of the cancer by October. 
She passed away on January 25, 2019 at the age of 29. She was posthumously given a James Beard Foundation Award in April of that year for her powerful essay about the return of her cancer. 
Padma Lakshmi became friends with Fatima during her time on the show, and she paid a powerful tribute to the contestant following her passing. 
Article continues below advertisement
"Goodbye lil' sis," Padma wrote in her tribute. "One of our brightest stars has fallen from the sky.... I have no words, but here are some of hers: 'I dream of being better. I dream of being myself again, but I know I'll never quite be the same, and that's okay. I know I'll be different, and, despite the worry that settles into me every time I wake up, I look forward to meeting that woman one day.'"
Padma continues to post for Fatima on her birthday and on the anniversary of her death.
Our thoughts are with Floyd's family, those continuing to mourn Fatima, and the Top Chef community.
Top Chef airs on Thursdays at 10 p.m. on Bravo.