The Mystery Surrounding Duff's Scarf on 'Buddy vs. Duff' Has Finally Been Solved
Why is Duff Goldman wearing a scarf on 'Buddy vs. Duff'? Fans are extremely distracted by the baker's new fashion accessory.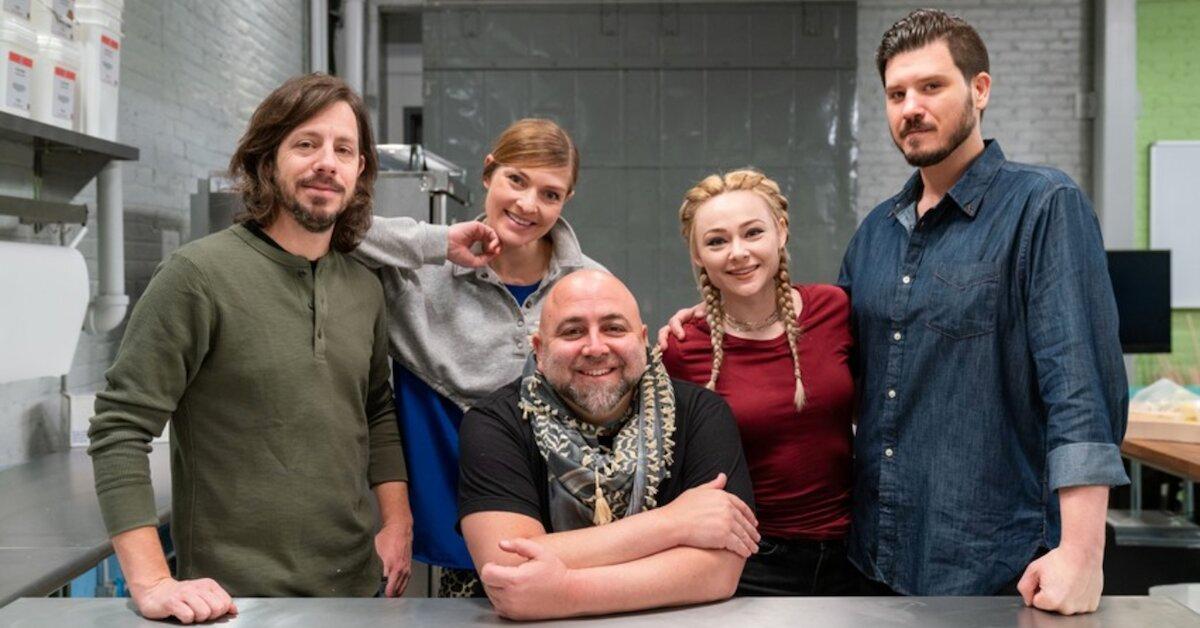 On the new season of Food Network's reality baking competition Buddy vs. Duff, viewers have been a little distracted by Ace of Cakes star Duff Goldman's ever-present non-kitchen related accessory: a blue and white scarf.
The tasseled item seems like it'd be a dangerous thing to wear while creating edible works of art and has elicited plenty of reactions on social media, forcing the 45-year-old to come clean about his unique fashion choice.
Article continues below advertisement
Why is Duff Goldman wearing a scarf on 'Buddy vs. Duff'?
Fans expressed their confusion over Duff's recent addition to his uniform in a number of hilarious tweets:
Article continues below advertisement
Article continues below advertisement
Following the onslaught of comments, Duff responded to one follower who asked: "this scarf you're rocking — what's the story behind it? See you rocking it in a lot of pics and episodes."
The executive chef explained that he picked up the scarf during a Culinary Diplomacy Project trip to Jordan shortly before filming Season 2 of Buddy vs. Duff. "I got it there. I just like it. No special significance," he revealed.
The Charm City Cakes owner later added that he bought the piece "outside of Petra," a historical and archaeological city in southern Jordan. Over 1.1 million tourists visited the area in 2019 alone.
Article continues below advertisement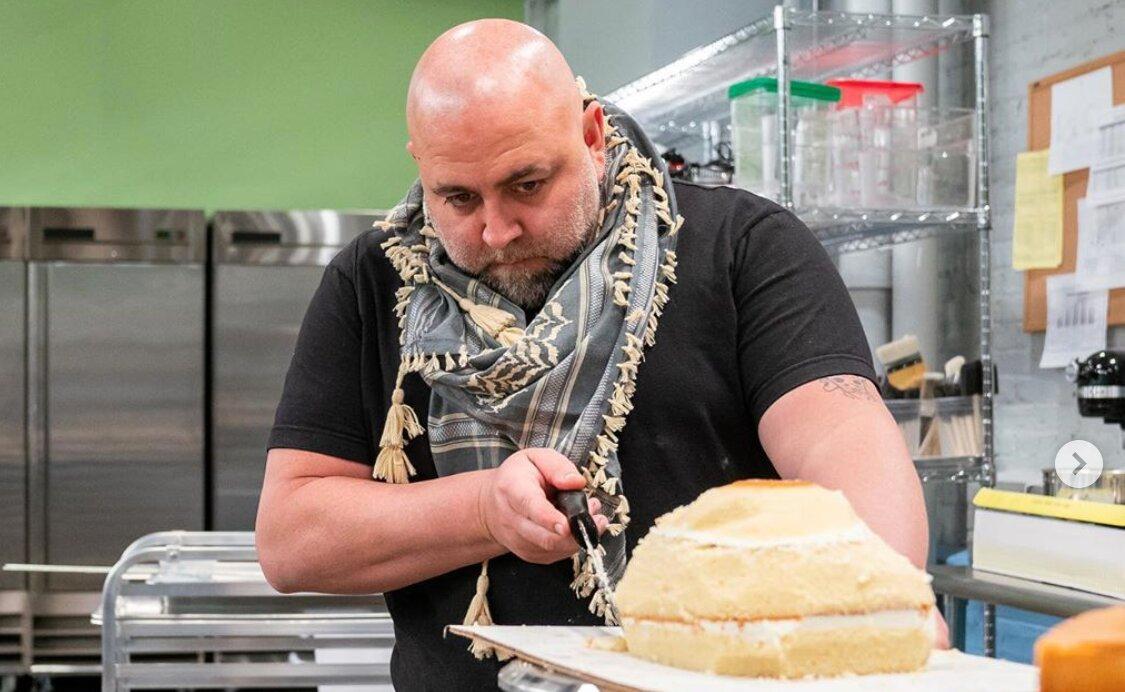 Duff has spoken extensively in the past about his Jewish upbringing and how it's influenced his career. "Every Jewish holiday revolves around food, it's not so much about the religion, it's about what we're gonna have for dinner," he told The Cornell Daily Sun in September.
Sadly, the baker experienced anti-Semitism growing up and is occasionally the target of offensive comments on social media, but he's learned not to fight fire with fire. "When you approach [the hatred] with a little bit of humor and gently teach people... sometimes people listen," he noted.
Article continues below advertisement
How much do Duff Goldman cakes cost?
The former Worst Bakers in America judge is known for his over-the-top creations, but most Charm City Cakes are more affordable than you might think. For example, the company's wedding cakes range from $450 for two tiers (which feeds 40) to $2,250 for five tiers (which feeds 175).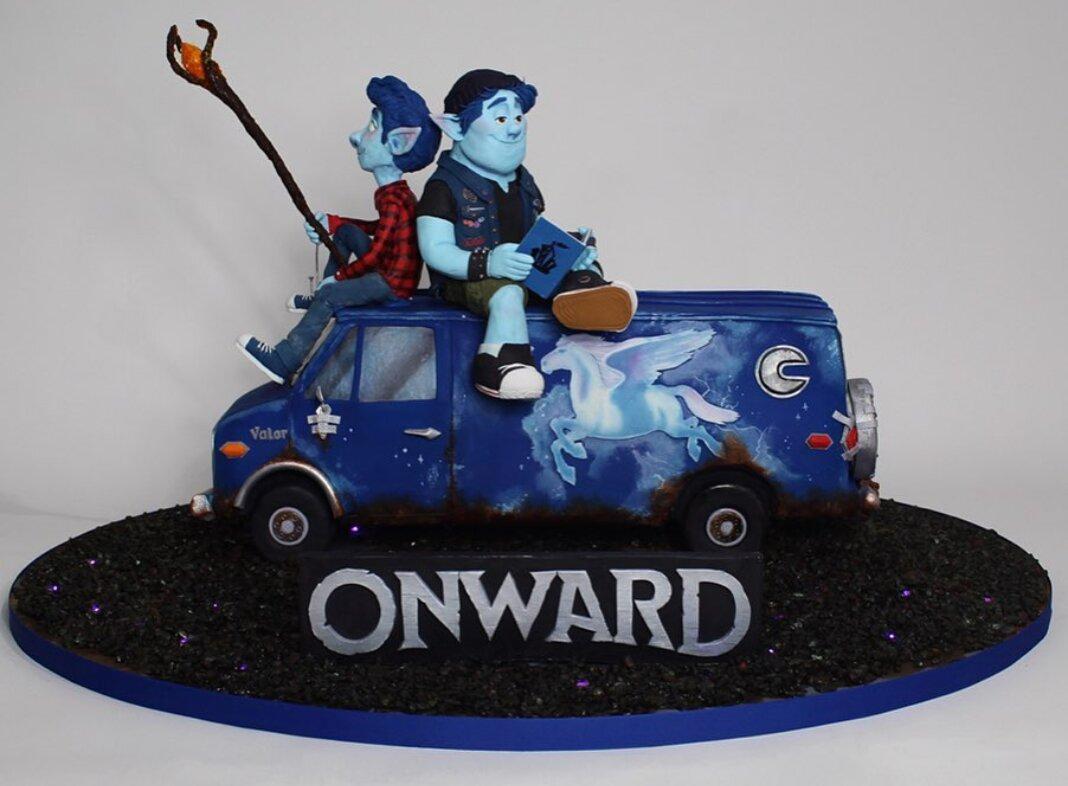 Article continues below advertisement
The 15-serving "Lil' Cakes" cost between $65 and $150, while a 3D cake will set you back at least $525. According to Duff's pricing guide, the most extreme cakes — think a T-Rex that serves 150 guests — start at $10,000. That's one expensive dinosaur.
"The thing about baking is that it's always magical, every time you do it," Duff previously raved to Food Network. "You take a bunch of sort of weird ingredients… you combine them together in different ratios, in different orders, different quantities with different flavors and you get literally millions of different things."
Duff admitted he often feels like he has special powers. "Anybody who works in kitchens can cook, but very few people can bake," he declared, "and I feel like when you can bake and you can bake well, everybody else kind of looks at you like you just know something that they don't."
Watch those impressive skills on new episodes of Buddy vs. Duff, airing Sundays at 9 p.m. ET on Food Network.